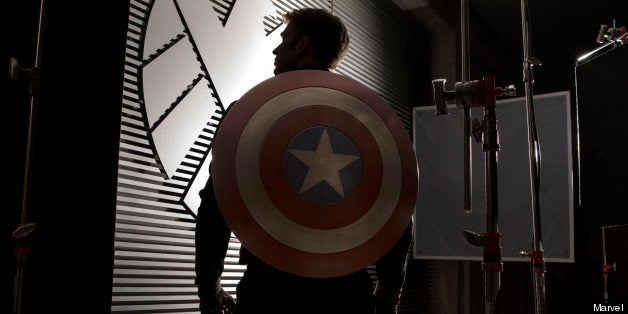 San Diego Comic-Con kicks off on Thursday, July 18. For the second year in a row, HuffPost Entertainment will cover the annual event of fan culture, where big studios like Marvel, Fox, Sony and Warner Bros. will unveil some of the most highly anticipated features coming in the next year and beyond.
I imagine the 15-year-old version of myself would be jealous of the fact that, in the year 2013, I would attend the Major League Baseball Home Run Derby and San Diego Comic-Con in the same week. (My 15-year-old self would also most likely be horrified that I was the age I am right now.) The Home Run Derby was supposed to act as a calm before the the storm -- at least it was, until after the Derby ended and the 7 train (the only subway line servicing Citi Field) stopped running due to a fire on the tracks, leaving thousands upon thousands of angry and smelly people waiting in a line that went nowhere. This reminded me a lot of Comic-Con.
"No one likes to be at Comic-Con, but it's fun to all be unhappy together." These words, from my friend Meredith Woerner (a senior reporter at io9), were a turning point for me during last year's festivities. In one moment, my attitude shifted from Why would any human being willfully subject him or herself to this? to OK, I kind of get it now.
Anyway, for better or worse, we're headed back to San Diego Comic-Con this year -- and we already have a smorgasbord of interviews lined up that will publish here between Thursday and Sunday. Also: we will be bringing you all of the movie news from Hall H at the San Diego Convention Center. Here's what we're looking forward to:
1. Harrison Ford in Hall H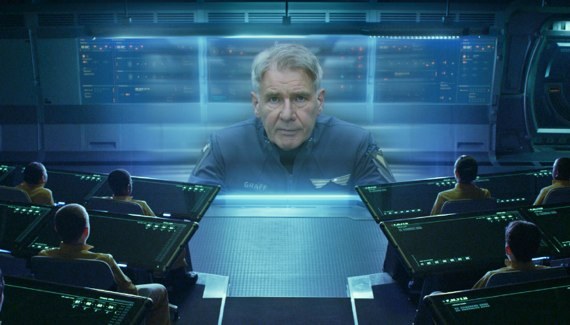 Ford was here once before to promote Cowboys & Aliens, but now the 71-year-old actor returns on Thursday to preview the controversial "Ender's Game." It's a shame that "Ender's Game" author Orson Scott Card is such a bozo –- which has led to a movement to boycott "Ender's Game" over Card's hard-line stance against same-sex marriage. Card has been placed about as far from Comic-Con as physically possible, so with his distraction not present, perhaps the notoriously shy Ford can once again bask in the Comic-Con glory that he deserves for his body of work.
2. The mysterious Fox panel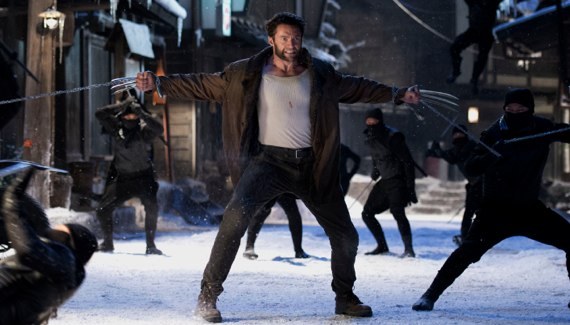 On Saturday, Fox will preview "The Wolverine" (a movie that comes out so soon that many journalists, including myself, have already seen it) and "Dawn of the Planet of the Apes," the "Rise of the Planet of the Apes" sequel due in theaters next July. There's also a "mystery panel": Conventional wisdom would say that this is most likely a preview of "X-Men: Days of Future Past." (In fact, Vulture reported that "X-Men" cast members will make an appearance during the panel.) But, there are some rumblings that Fox might announce the cast of Josh Trank's "The Fantastic Four" reboot (the rumors of Michael B. Jordan as Human Torch are still swirling) mimicking the "Avengers assemble" style gathering from a few years ago.
It's fun to never quite know when your post will publish because there is absolutely no reliable Internet anywhere in San Diego.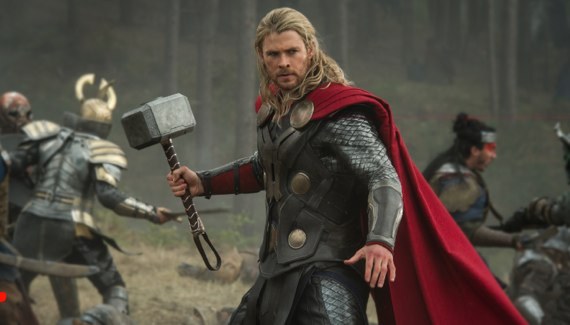 I have to admit, Marvel sure does these things right. I had always heard that Marvel puts on quite a show in Hall H -– then, last year, I finally saw it in person for the "Iron Man 3" panel. It was quite the to-do. So, this year we're for sure getting a preview of "Captain America: The Winter Soldier" and "Thor: The Dark World." It seems like the announcement of a "Doctor Strange" movie is all but a done deal, but Marvel always seems to have a flair for the dramatic when it comes to surprise announcements.
Many different kinds germs have a way of traveling fast at Comic-Con -- the result of so many other people being jammed together for an extended period of time. So, who knows what disease I'll come home with this year? The anticipation of finding out which one is the best part.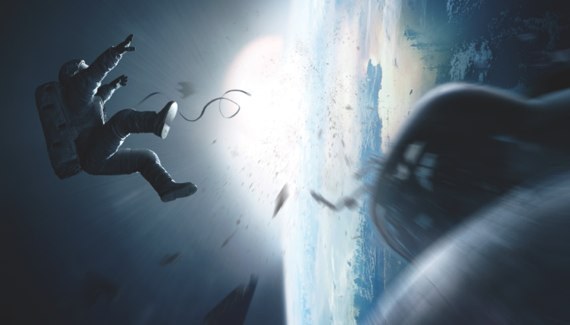 Alfonso Cuaron's "Gravity" has the rare distinction of being at both Comic-Con and this year's Venice Film Festival, where the highly anticipated film is the opening night selection. Warner Bros. has a whole host of offerings this year -– "Godzilla," "300: Rise of an Empire" and "The Lego Movie" -– but no movie is creating quite the amount of buzz as Cuaron's mysterious movie about Sandra Bullock floating helplessly through space.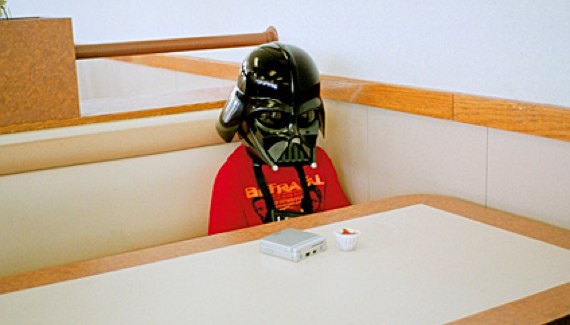 The best thing I ate last year was a $7.00 peanut butter and jelly sandwich. Right now I'm doing my best to remember where I found that particular delicacy. I can only hope to be this lucky again.
8. "The Amazing Spider-Man 2" panel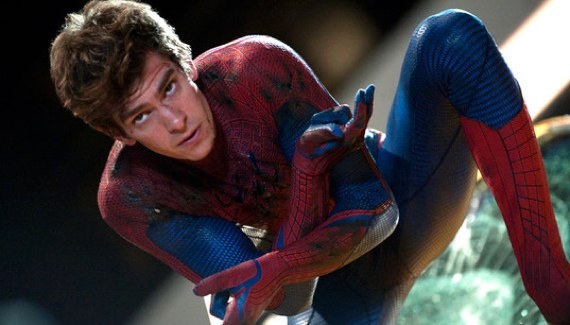 Remember a couple of years ago when Andrew Garfield made his emotional Hall H speech about what Spider-Man means to him? Well, it's hard not to be curious about what he has in store this time around. Also, the crowd will (most likely) be the first to see footage of Jamie Foxx as Electro. And Paul Giamatti as Rhino. And Dane DeHaan as Harry Osborn. And Chris Cooper as Norman Osborn. (There are a lot of people in "The Amazing Spider-Man 2.")
9. Interviewing Larry King and the voice of Optimus Prime at the same time
On Friday, Metallica will be in Hall H. This is either a completely fantastic thing or this is an extremely sad thing. Put it this way: The first time I listened to "... and Justice For All," I wasn't thinking, Some day, these guys will headline a San Diego Comic-Con panel. Regardless, there is something pleasing about knowing that Metallica will be there -- happy to be miserable like the rest of us.
Mike Ryan is senior writer for Huffington Post Entertainment. You can contact him directly on Twitter.
Calling all HuffPost superfans!
Sign up for membership to become a founding member and help shape HuffPost's next chapter
BEFORE YOU GO
PHOTO GALLERY
Celebrity News & Photos