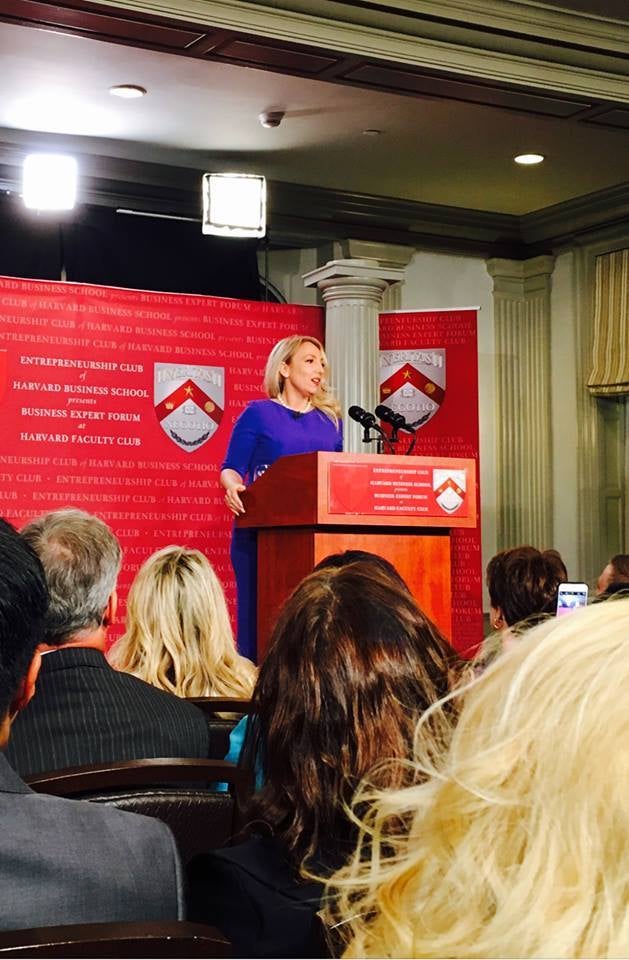 Maryanne Parker is an international best-selling author of "The Sharpest Soft Skill 10 Proven Strategies for Business Success," and "Posh Overnight: 10 Pillars of Social Etiquette." To get more information, visit http://manorofmanners.comMaryanne Parker was a featured speaker at the annual thought leaders' conference Business Expert Forum at the Harvard Faculty Club. These thought leaders include CEOs, dignitaries, professionals, best-selling authors, technical and medical experts from around the world. She was honored with the Master of Etiquette award.
Maryanne came to the United States 12 years ago from Bulgaria. She was a happily married young woman, full of positivity and faith. Her hope was to experience the American Dream. With a one-year-old daughter and expecting the birth of a son, her dream was about to become a nightmare!
"Eight months later, I found myself living in a homeless shelter; the victim of domestic violence. I was broken and broke. I spoke very little English," said Maryanne. During this time, she had two main thoughts: What happened to her Prince Charming, and how was she going to feed her babies!
She credits etiquette and her ability to get along with people that ultimately helped her leave the homeless shelter.
She got a job as an accounting assistant in one of the most expensive cities in America: San Diego, California. She provided for her family on a wage of $15 per hour. Then the recession of 2008 happened.
"One day the boss comes into the office," recalled Maryanne. "One by one all of her co-workers were called into the office, only to leave a few moments later with tears in their eyes. They went back to their desks and left with their belongings packed in little boxes."
The next few minutes would change her life. She recounted the brief exchange she had with her employer.
"Maryanne, please have a seat," her employer requested. "Today has been a horrible, horrible day, letting all these people go and it's not fair. You have been a great addition to our company. We really enjoyed having you work with us".
"Am I going back to the homeless shelter? Am I going back to square one, after all this?" She asked.
"Maryanne, we would love to give you a new title, a raise and we hope you work with us for a long, long time," her boss said.
Everyone in that situation would be very happy about it, but all she wanted to know was why her?
Her boss said, "Because you are reliable, always on time and your ethics are incredible!"
"That is business etiquette. That is what kept me from a shelter for the second time," said MaryAnne.
But that series of life events was not a coincidence: it was her destiny to teach children and adults about etiquette and business manners.
She realized that she can only help so many people with her speaking engagements and media appearances, so she decided to write a book "The Sharpest Soft Skill 10 Proven Strategies for Business Success," which became an international best seller recently.
Maryanne has one final thought; "It doesn't matter where we are coming from, but it matters where we are going to."
Maryanne Parker is the founder of Manor of Manners, a company that specializes in International Etiquette and Protocol training for children and adults based in San Diego, Calif. Maryanne holds an Executive Diploma from the European leading academic institution – International School of Protocol and Diplomacy in Brussels, Minding Manners – London, and she is certified by The Protocol School of Washington, specializing in diplomacy, protocol, and intercultural relations. In her free time, Maryanne Parker is involved with Professional Women Group of Dress for Success, San Diego, which helps underprivileged women to gain financial independence and self-sufficiency in their own journey.
She is an international best-selling author of "The Sharpest Soft Skill 10 Proven Strategies for Business Success," and "Posh Overnight: 10 Pillars of Social Etiquette."
To get more information, visit Manor of Manners.
Email: imanorofmanners@yahoo.com
Organization: Manor of Manners
Address: 3966 C Street, San Diego, CA 92102, United States
For more information, please visit http://manorofmanners.com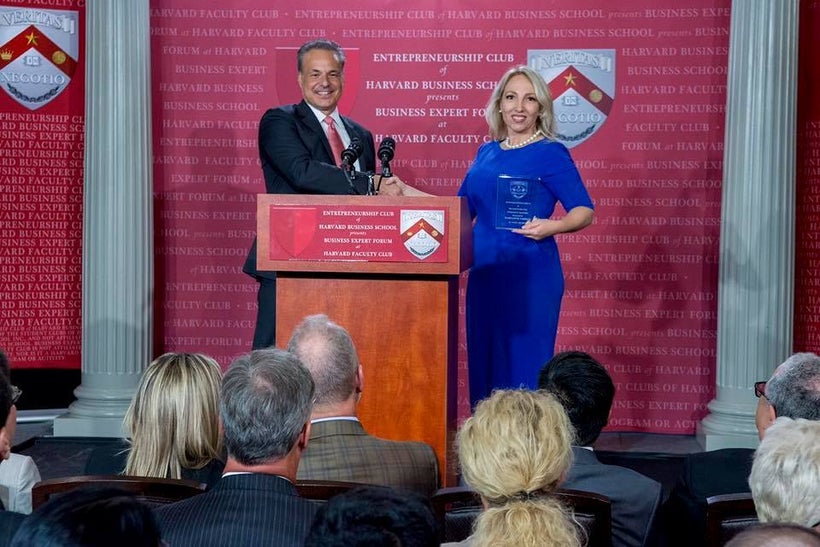 Calling all HuffPost superfans!
Sign up for membership to become a founding member and help shape HuffPost's next chapter
This post was published on the now-closed HuffPost Contributor platform. Contributors control their own work and posted freely to our site. If you need to flag this entry as abusive,
send us an email
.