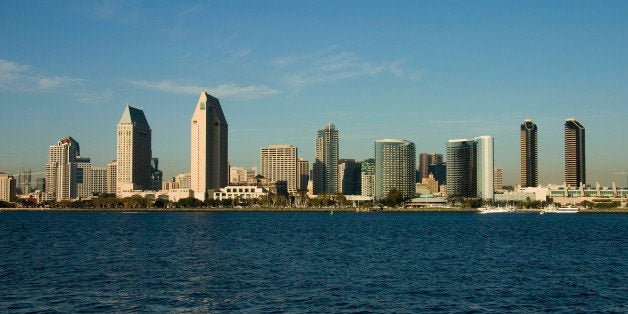 (Adds background; opponents consider ballot measure to overturn wage bill)
SAN DIEGO, July 28 (Reuters) - The San Diego City Council gave formal approval on Monday to an ordinance that would incrementally raise the minimum wage in California's second-largest city to $11.50 an hour by January 2017, mostly for workers in the restaurant and retail sectors.
The council adopted the Democratic-backed measure on a 6-3 party-line vote - the same two-thirds majority it would take to override a veto threatened by Republican Mayor Kevin Faulconer.
The mayor has 10 business days to act once the bill reaches his desk, said Katie Keach, a spokeswoman for Council President Todd Gloria, one of the bill's supporters. The council would then have 30 calendar days to consider an override.
Keach said the bill reflects a compromise negotiated by supporters with a number of small business owners in the city. But it remained opposed by the local Chamber of Commerce and the California Restaurant Association.
Some opponents have talked about mounting a ballot measure campaign to overturn the wage measure if it is enacted. Both sides in the debate cite imperatives for economic growth in making their case.
Supporters say the bill would add $1,400 to the annual average pay of employees who are now at or slightly above minimum wage, pumping an additional $260 million per year into the local economy for low-income residents to spend on food, shelter and clothing.
Opponents say it would place an undue burden on businesses still struggling to rebound from California's economic slump, forcing many companies to lay off workers and pass on their higher labor costs to consumers.
The statewide hourly minimum wage rose earlier this month from $8 to $9, and is scheduled to climb to $10 next July. California is one of 21 states with a higher minimum wage than the current federal level of $7.25 an hour.
Under San Diego's bill, the city's hourly minimum would rise to $9.75 on Jan. 1, 2015, reach $10.50 the following year and hit $11.50 by January 2017. Further increases would be indexed to inflation, beginning in January 2019.
The total number of workers getting higher pay is expected to grow from at least 172,000 next year to as many as 214,000 in 2017, according to the Center on Wage and Employment Dynamics at the University of California at Berkeley.
The measure would also will give an estimated 279,000 workers a chance to earn up to five days of paid sick leave.
Food service workers would benefit the most on a proportional basis, with 60 percent of that group gaining a raise, while retail workers would gain more in sheer numbers, according to the Center of Wage and Employment Dynamics.
San Diego is the latest among dozens of cities across the country moving to adopt so-called living wage ordinances since the first was instituted in Baltimore in 1994. (Writing and additional reporting by Steve Gorman from Los Angeles; Editing by Cynthia Johnston, Peter Cooney and Eric Walsh)

Before You Go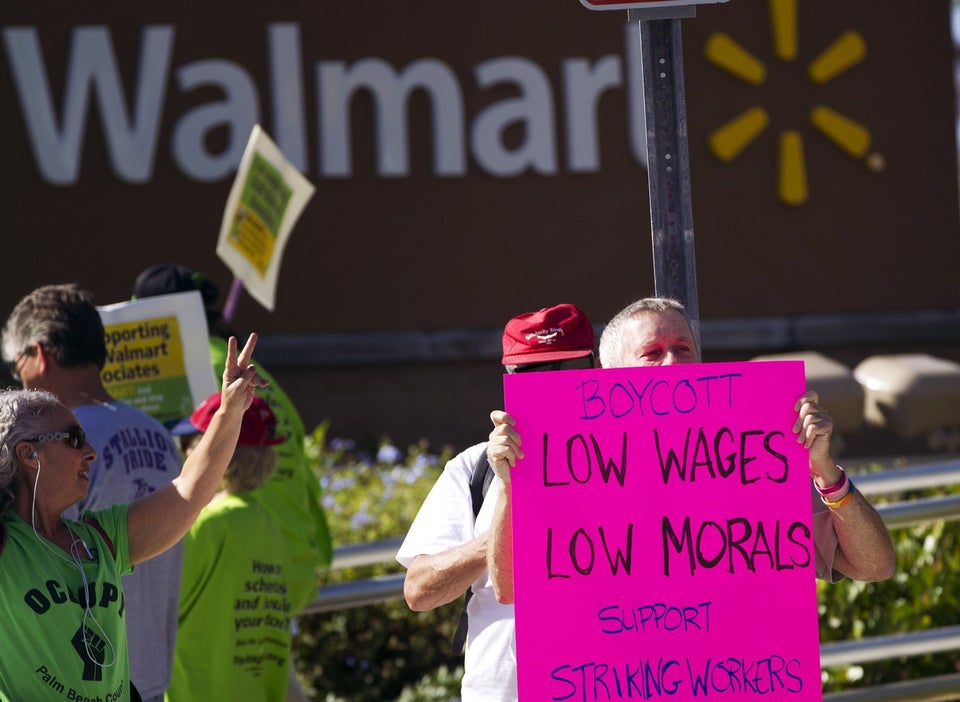 What Minimum Wage Haters Won't Say
Popular in the Community