The baby panda at the San Diego Zoo finally has his own name.
After people were given the chance to vote online for one of six names, Xiao Liwu, or "Little Gift," won and was given to the cub Tuesday, when he turned 100 days old, reports the Orange County Register.
The cub, previously nicknamed "Sausage," made us melt earlier this month with the video of his vet exam (above) and other videos of him. On the day of his naming ceremony, he weighed in at 9.2 pounds and measured more than 23 inches long, reports AP.
Other names up for a vote included Yong Er, or "Brave Son," and Shui Long, or "Water Dragon." The zoo had received 7,000 suggested names before choosing the top six and putting them up for vote, notes AP. The facility is now the facility with the most giant panda cubs born outside of China.
Our Little Gift to you. You're welcome.
UPDATE 5:50 p.m. PST: At the naming ceremony, San Diego Zoo doctor Ron Swaisgood called pandas the world's "best loved species," and noted that the panda exchange breeding program with China has had a major impact on efforts to save the endangered bear.
Researchers "have gone from zero to 100 overnight in understanding the species" thanks to the program, said Swaisgood to the Associated Press. Studying the bears has been crucial for conservation, he added. "It's hard to conserve what we do not understand."
Before the program, the future of the species was bleak, he said, because the death rate exceeded the birth rate. But in 2010, "we met the 200 individuals needed to preserve the genetic diversity of the species," Swaisgood said to applause from the audience.

Swaisgood described efforts by scientists in China to track wild pandas. A wild panda will leave about 50 droppings a day, he said, and scientists can learn a lot from that, including information about DNA, hormones and diet.

Swaisgood said those taking part in the breeding program have done a good job.

"There is a feeling of hope that things are turning around for the species and it has a brighter future than it did 20 years ago," he said.
Related
Before You Go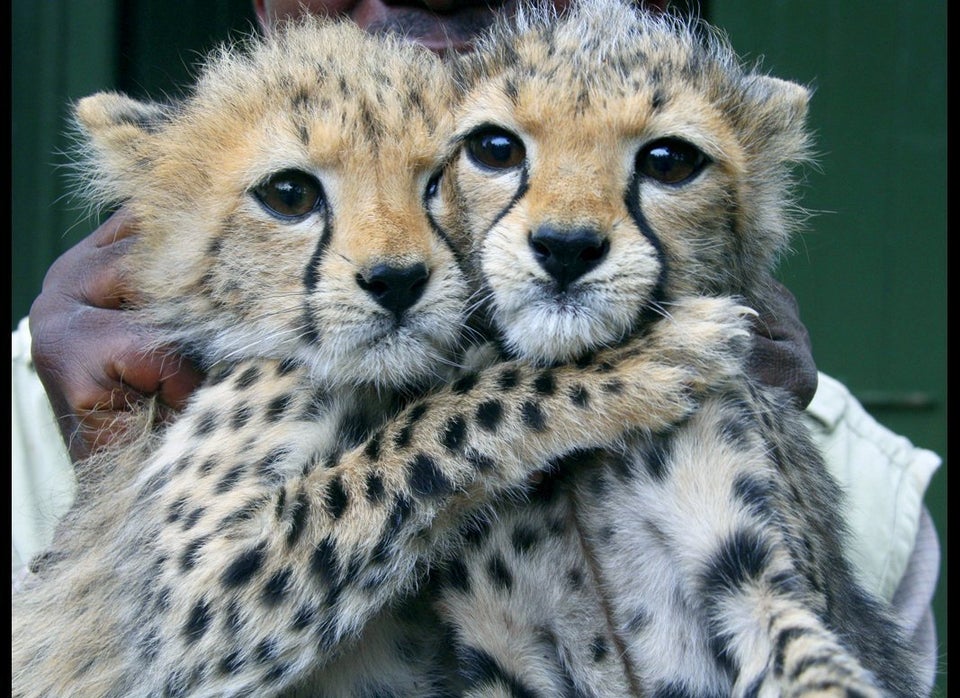 Baby Animals
Popular in the Community