SAN DIEGO, July 29 (Reuters) - San Diego police on Friday surrounded a house in pursuit of a suspect in a shooting that killed one police officer and injured another, authorities said.
A second suspect was hospitalized in critical condition after being wounded in the incident.
The officers, members of the department's gang suppression unit, were shot moments after stopping at least one person late on Thursday night in Southcrest, a neighborhood in southeast San Diego, Police Chief Shelley Zimmerman said at a news conference on Friday.
Zimmerman said it was not clear whether the officers had made a traffic stop or a pedestrian stop.
"I can't begin to put into words the emotions and feelings that surround an event like this," she said.
Zimmerman identified the slain officer as Jonathan DeGuzman, a 16-year-veteran of the force who was a husband and the father of two young children.
"I worked with him," she said. "I know him. He talked about his children every day."
The wounded officer, nine-year veteran Wade Irwin, was in serious condition on Friday, Zimmerman said. He is expected to survive.
A SWAT team surrounded a house where the second suspect in the shooting was believed hiding.
White House spokesman Eric Schultz said he did not know if President Barack Obama had been briefed yet on the shooting said Obama has long urged respect for law enforcement who risk their lives to protect the public.
Police departments across the United States have been on high alert in the wake of fatal ambushes in Dallas, Texas, and Baton Rouge, Louisiana, earlier this month, that left a total of eight police officers dead.
Police have faced criticism from protesters across the country over the past two years in the wake of numerous high-profile police killings of unarmed black men.
Demonstrations were fueled most recently by videotaped killings of two black men in Baton Rouge and near St. Paul, Minnesota earlier this month.
Republican presidential nominee Donald Trump, who has vowed to be tough on crime, said in a Twitter post in response to the San Diego shooting: "It is only getting worse. People want law and order!"
(Additional reporting by Brendan O'Brien in Milwaukee, Curtis Skinner in Seattle, Ian Simpson in Washington, Susan Heavey in Washington and Sharon Bernstein in Sacramento, California; Writing by Sharon Bernstein; Editing by Bill Trott and Bernadette Baum)
Before You Go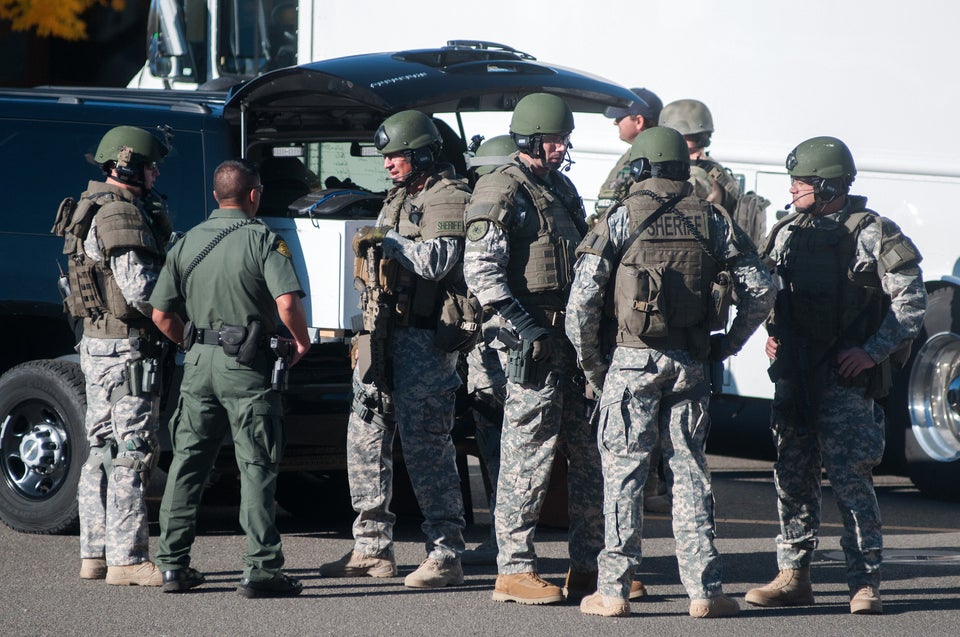 ....
Popular in the Community