If you think human trafficking is a terrible thing that happens in countries far away, you're dead wrong.
A new ad campaign from the San Diego District Attorney's Office launched on Monday, aiming to debunk myths about sex trafficking, according to a press release.
"The unfortunate reality is that widespread human trafficking is currently taking place in our neighborhoods and schools," San Diego County Supervisor Dianne Jacob said in a statement. "We need to shine a spotlight on this appalling epidemic."
The Ugly Truth campaign will disseminate provocative ads across the city, informing people that sex trafficking is a problem in their own backyards, and directing them to a site where they can learn more or get help.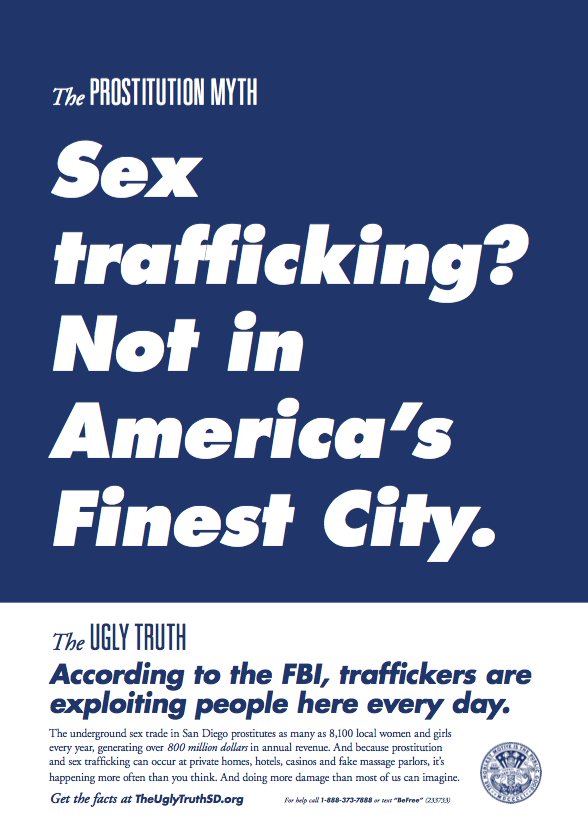 Human trafficking is defined as the harboring or transport of persons for the purposes of exploitation, according to the United Nations. It can include anything from prostitution and sexual exploitation to child labor and forced labor.
And San Diego is not alone: There are an estimated 1.5 million victims of human trafficking across the U.S, and 27 million worldwide, according to UNICEF.
The Ugly Truth ads aim to bring home the point that human trafficking is often closer than you think: "I don't know anyone who pays for sex," one ad says in bold. "Yes, you probably do," reads the fine print underneath.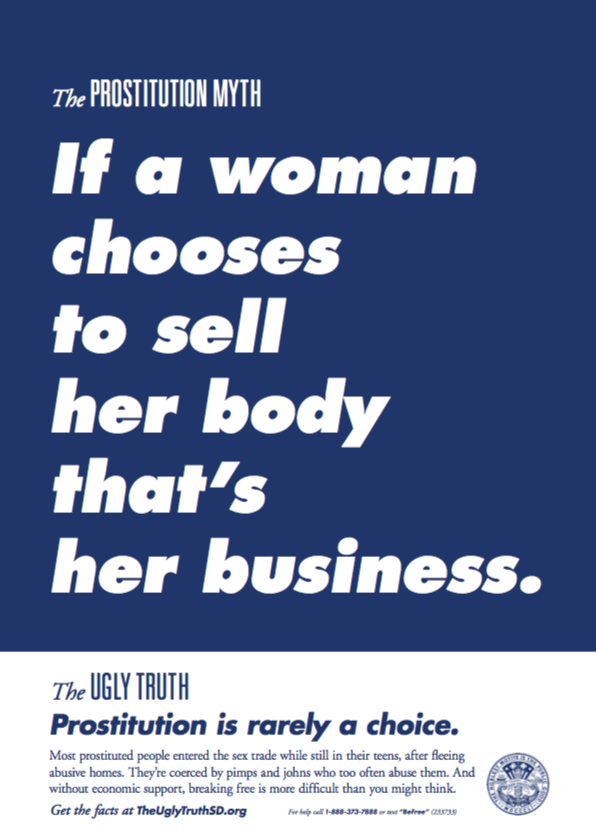 However, experts have pointed out that some of the ads in the campaign make broad statements about prostitution, without distinguishing between consensual sex work -- which is a choice -- and sex trafficking -- which is exploitative and a human rights violation.
"Some of the messages in this campaign are troubling, as we have found that conflating consensual sex work with trafficking makes conditions dangerous for both sex workers and victims of trafficking," Tarah Demant, senior director of Amnesty International's Identity and Discrimination Unit told The Huffington Post via email. "[It drives] sex work further underground, making it harder to access health services or appeal to the authorities for help."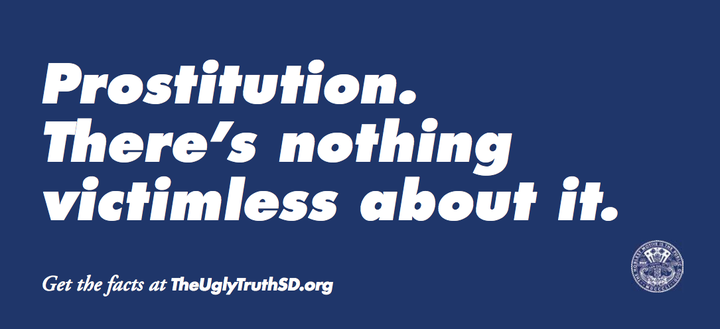 The ad campaign will run on billboards, radio stations and bus stops across San Diego through the end of September, according to the release.
"Until our community sees the damage done to women, girls and boys forced to work in prostitution, they will lack the will to take on this threat to our children and end demand," Chief Deputy District Attorney Summer Stephan said in the release.
To see all the ads and learn more about trafficking, visit The Ugly Truth website.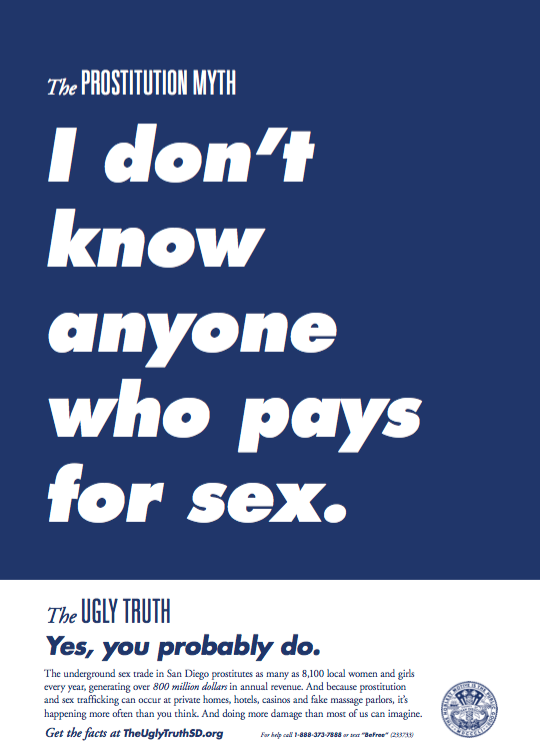 Related
Before You Go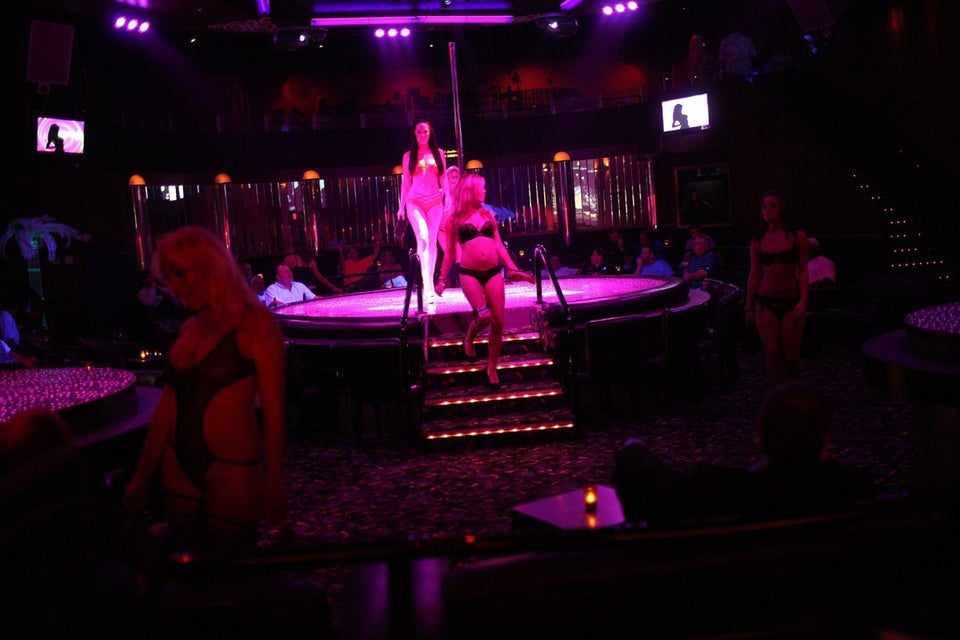 10 States Effectively Fighting Child Sex Trafficking
Popular in the Community