And now for your daily dose of the warm fuzzies: San Diego Zoo released a video of baby boy panda's 11th veterinary exam Thursday, and it will melt your heart.
As the title "Big Furry Belly" suggests, the panda is still an adorable puff of white and black fur. Watch him squeal and squirm in the video above as veterinarians measure and weigh him. What we wouldn't give to snuggle with that baby bear!
The little cub, nicknamed "Sausage" by the zookeepers, is thriving. Veterinarians have determined that his body condition is "above average," and note that Sausage is growing his first tooth.
Zoo officials have chosen to follow Chinese tradition and wait to name the panda 100 days after he's born. People had the chance vote online for one of six different names, and the winner will be unveiled at the public naming ceremony on Nov. 13 at the San Diego Zoo. What do you think -- does he look more like a Xiao Liwu ("Little Gift") or a Yong Er ("Brave Son")? We're rooting for our favorite, Shui Long ("Water Dragon").
Before You Go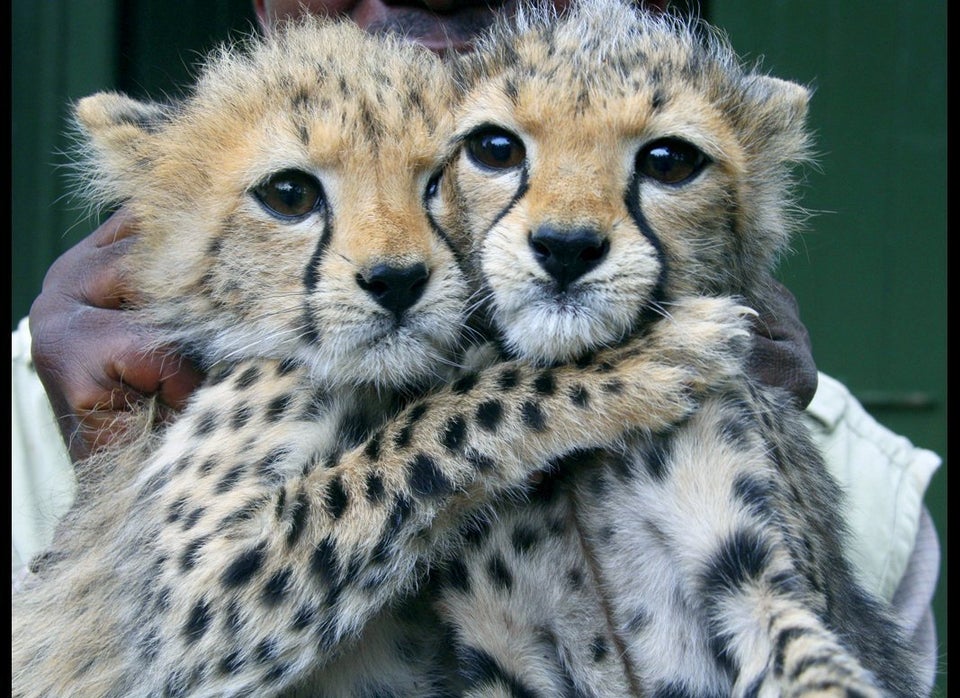 Baby Animals
Popular in the Community