But if the city's big plans are any indication, the future looks bright -- projects are underway from the Embarcadero to the beach. Take a look through some renderings of what San Francisco could look like 20 years from now. Happy New Year to the cool, gray city of love.
1. Warriors Waterfront Arena
NIMBY concerns notwithstanding, the Golden State Warriors' potential move to San Francisco would bring a 18,000-seat waterfront arena to piers 30-32. The plan faces obstacles from affordable housing advocates and environmental groups, but the stated goal of the project is to "restore the crumbling pier, build a new event pavilion and create nearly eight acres of new public open space on the waterfront –- the equivalent of three new Union Squares." And, of course, bring the Warriors across the bay to San Francisco.
Before: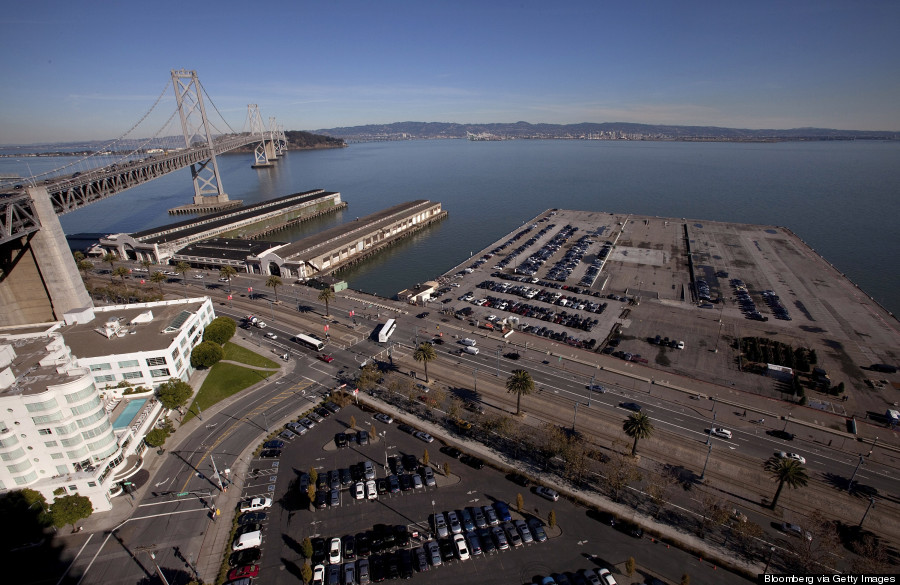 After: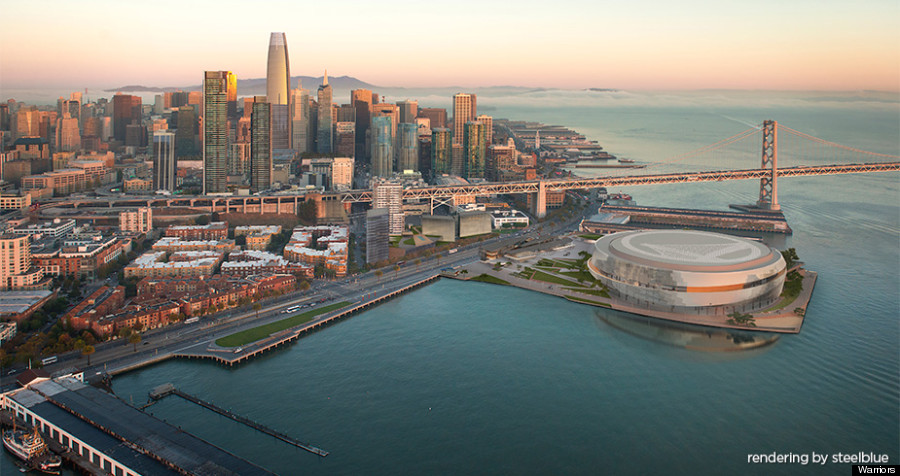 2. Transbay Transit Center
Envisioned as the "Grand Central Station of the West," this transit hub will replace the Transbay Terminal with a new structure near Second and Mission Streets connecting eight Bay Area counties through 11 different transit systems. Scheduled for completion in 2017, the Transbay Transit Center will feature a rippling metal facade, a column allowing natural light into the station and a rooftop City Park with gardens, trails, an open-air amphitheater, a children's play space, a restaurant and a cafe. Following the transit center's completion, planners will begin developing a surrounding residential and business neighborhood and extend Caltrain and California High Speed Rail underground.
Before: After: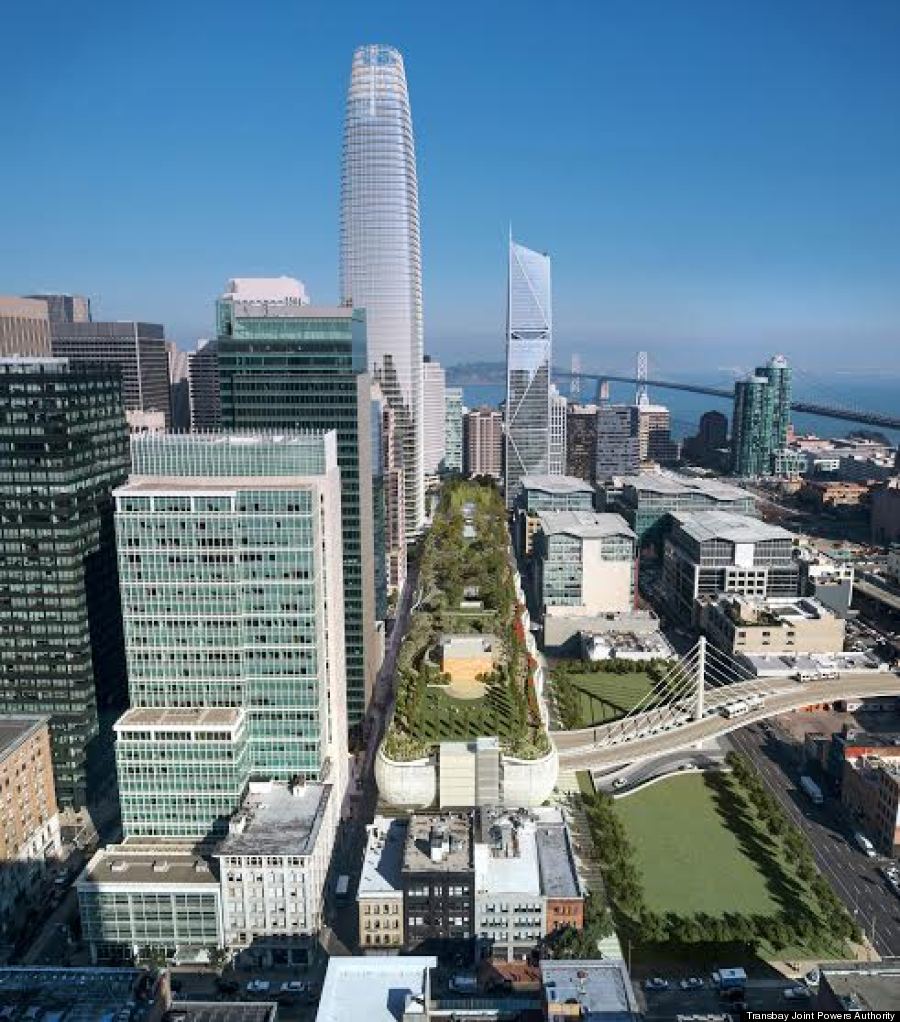 Project Architect Pelli Clarke Pelli. Renderings courtesy of the Transbay Joint Powers Authority.
3. The San Francisco Museum of Modern Art
Set to open in 2016, the new SFMOMA will tower seven levels and double the former museum's capacity for art presentation. A threefold expansion of its schoolchildren education program and nearly 15,000 square feet of art-filled space aims to make SFMOMA a stronger pillar of the community, while an environmental design puts it on track to achieve LEED Gold certification.
Before: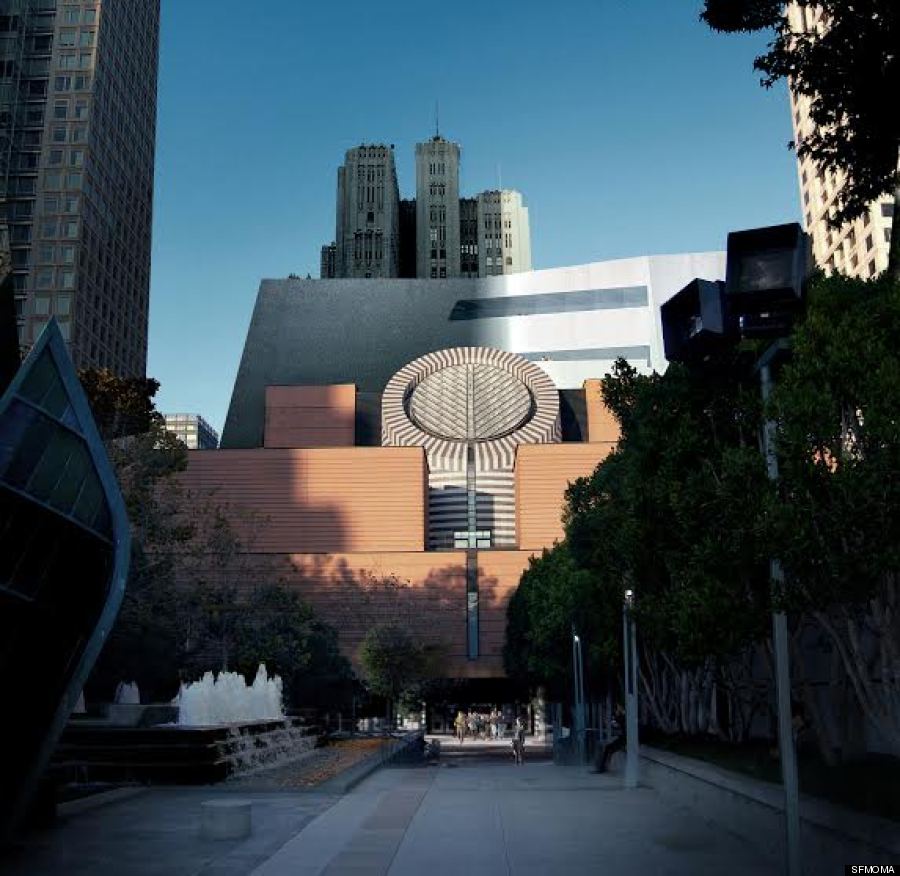 After: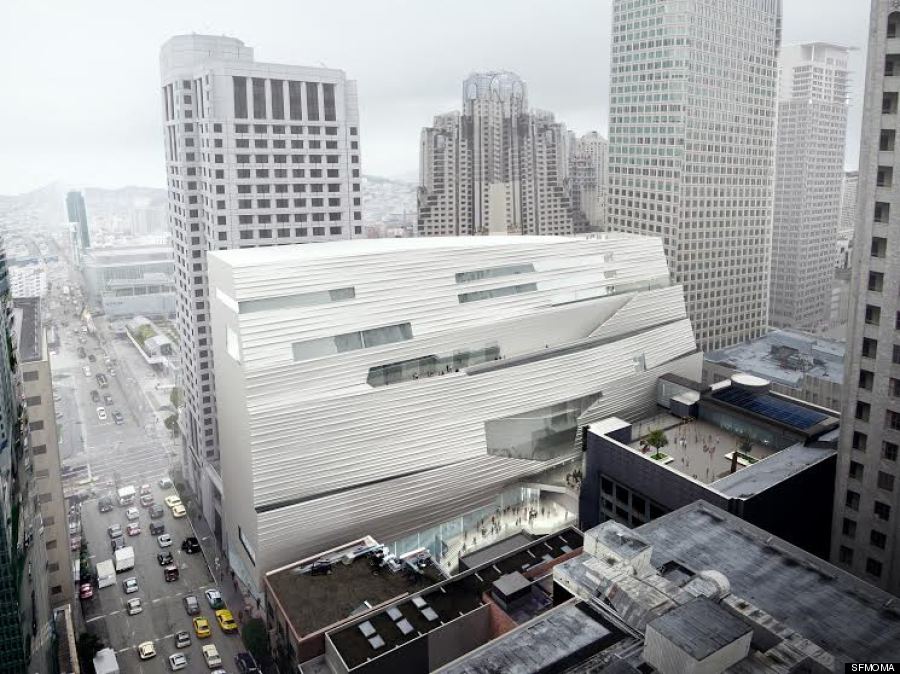 4. Candlestick Park
It was one heck of a game. The Atlanta Falcons led the San Francisco 49ers 27-24 and, with less than two minutes on the clock, Atlanta recovered an onside kick, priming the team for victory. But with a deflection and a miracle interception, San Francisco's NaVorro Bowman ran 89 yards for a game-winning touchdown: one final victory for Candlestick Park's final game.
The San Francisco 49ers head to a new stadium in Santa Clara this year and, though the departure is bittersweet, San Francisco has big plans for the old site. Part of the Hunter's Point Shipyard project, the park will become an outdoor commercial center with shopping, restaurants and entertainment venues. The center will anchor the massive neighborhood redevelopment plan -- the largest development project in the city since the 1906 earthquake. The neighborhood will be home to apartment complexes, affordable housing, community facilities and office space.
Before: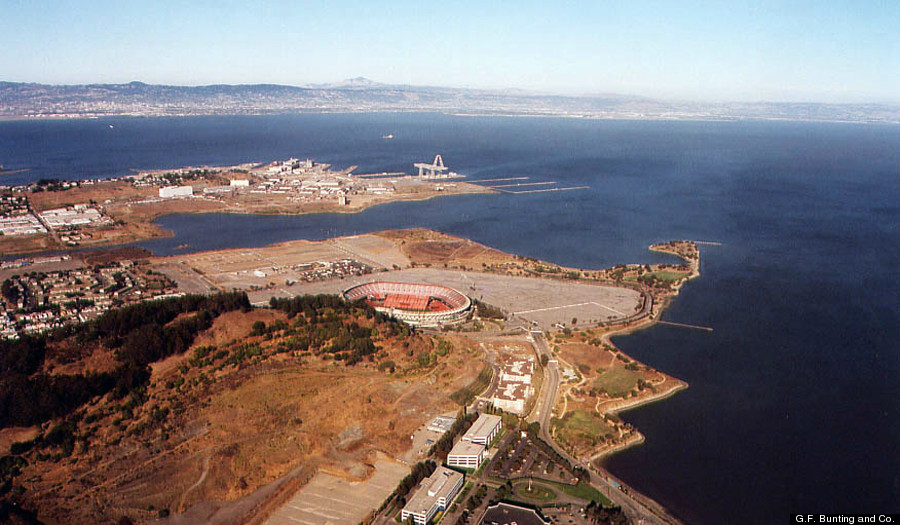 After: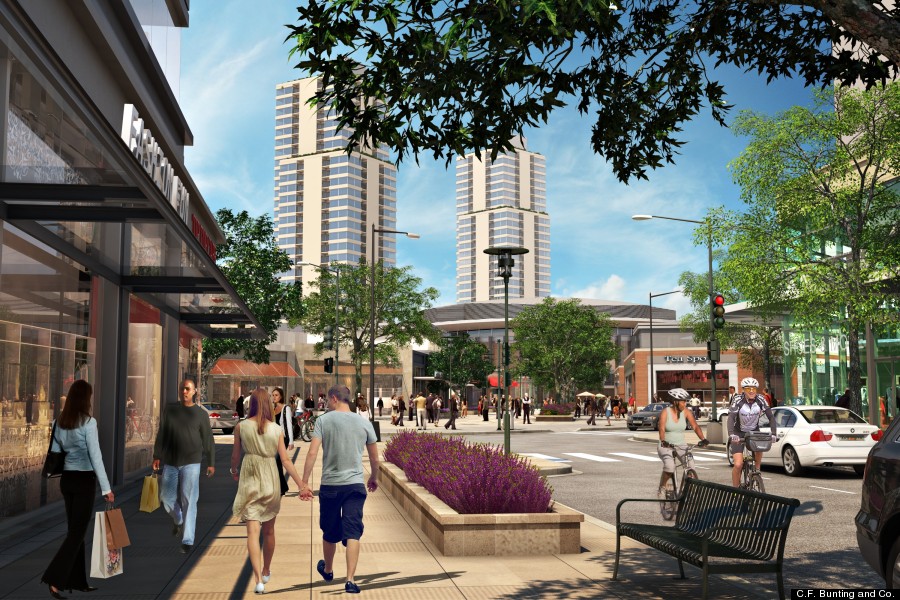 5. Hunter's Point Shipyard
The decommissioned naval shipyard was closed in 1974 and has since been used by the Shipyard Artists Community. While the artist community will remain, thousands of homes, parks and commercial space will soon rise up around it.
Before: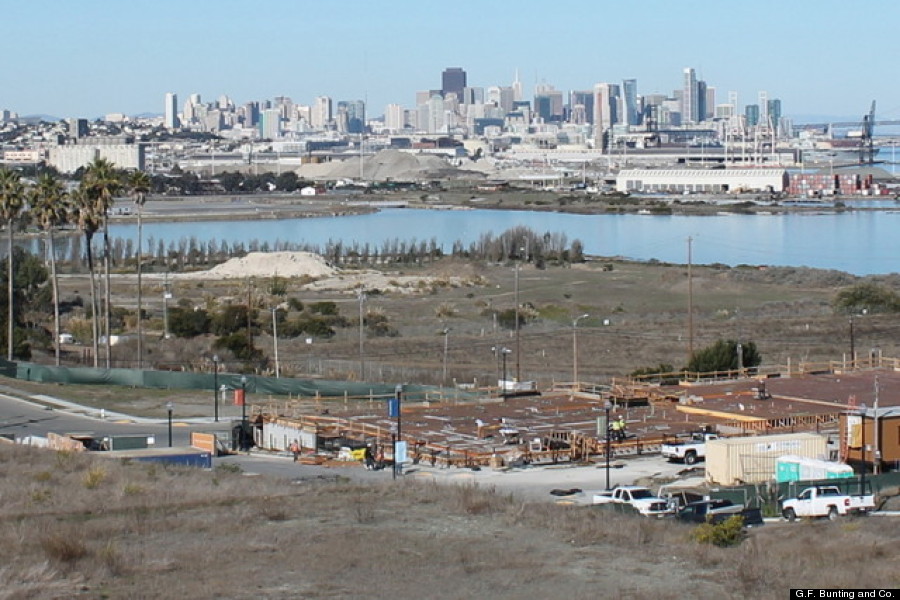 After: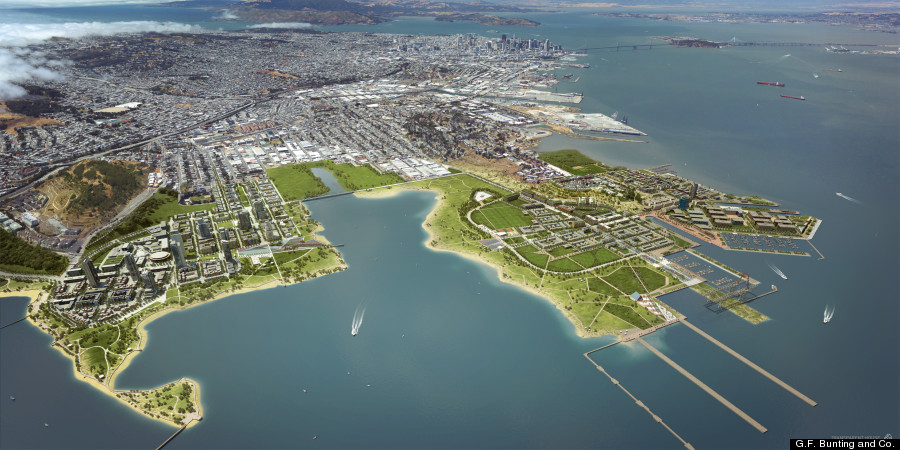 6. The Fisherman's Wharf Public Realm Plan
The Fisherman's Wharf Public Realm Plan reimagines the popular tourist destination with more waterfront access, improved walkability, a stronger identity and more diverse activities to attract locals. The central element of the plan is a revamped Jefferson Street -- the most widely used route through the wharf -- with widened sidewalks allowing for cafe seating and public recreation space. With improved appearance and street schemes, Danish urban design firm Gehl Architects visualizes a destination that takes advantage of its waterfront access and welcomes tourists and strengthens the community with a clear heart, or center, of Fisherman's Wharf.
Before: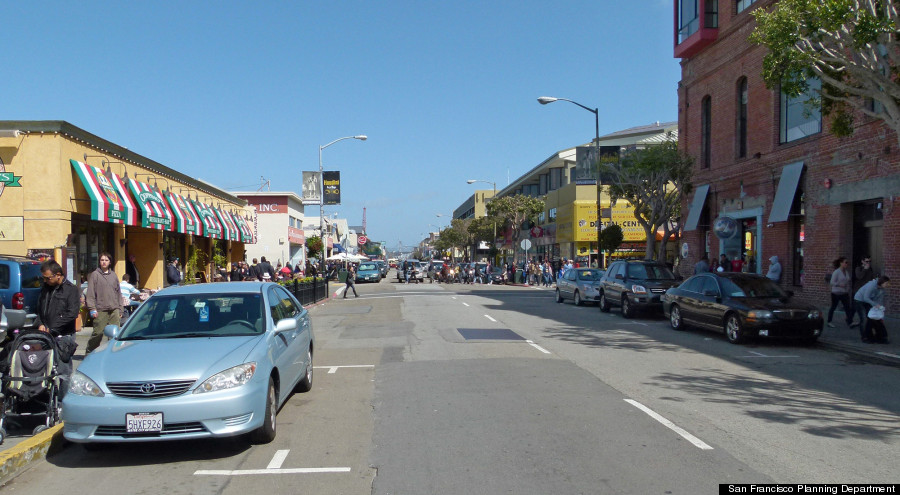 After: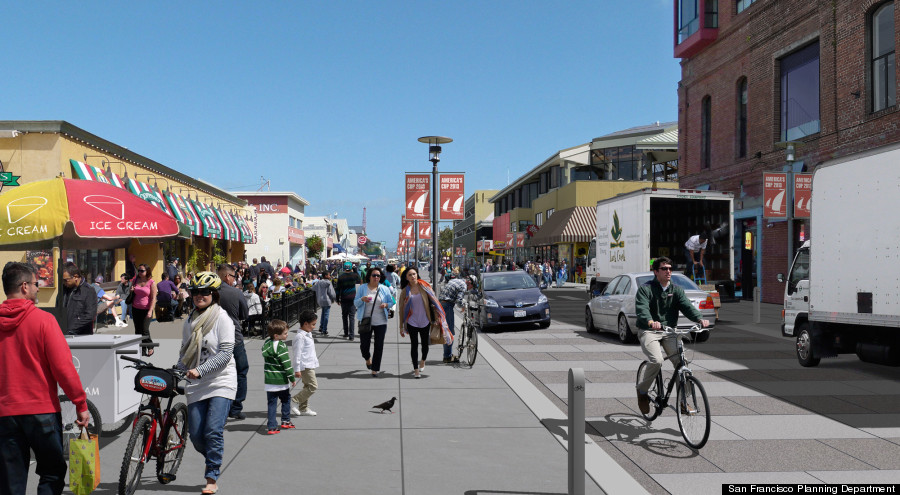 7. Geary Bus Rapid Transit
The Geary BRT project aims to improve transportation and street conditions on the heavily used Geary Corridor, which includes Geary Boulevard, Geary Street and O'Farrell Street and brings riders from the Richmond district to Downtown. Proposals include lanes exclusively for buses with transit-signal priority and all-door boarding, high-visibility crosswalks with corner "bulb-outs" and medians with improved lighting and stations, landscaping and added trees. The approximately $240 million project is aiming for a 2018 opening.
Before: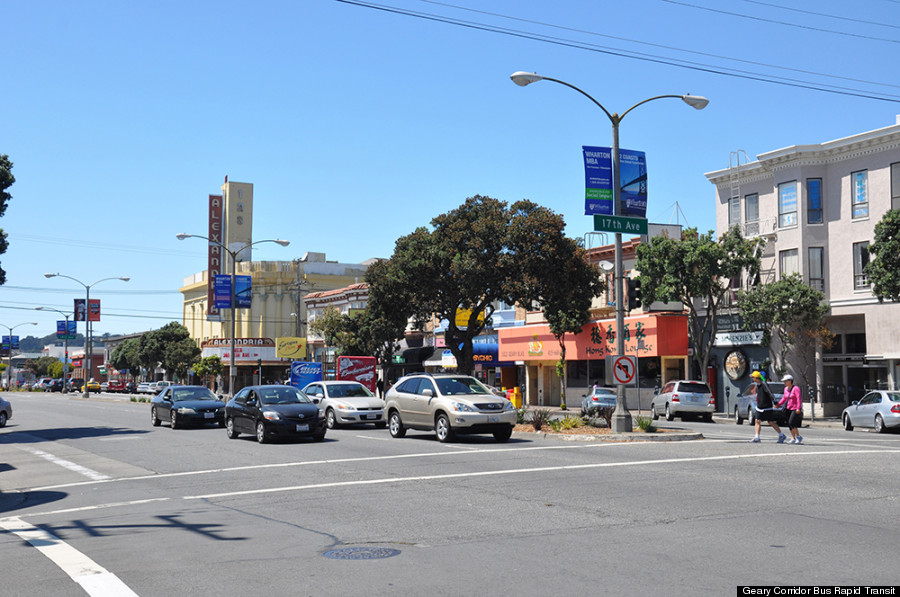 After: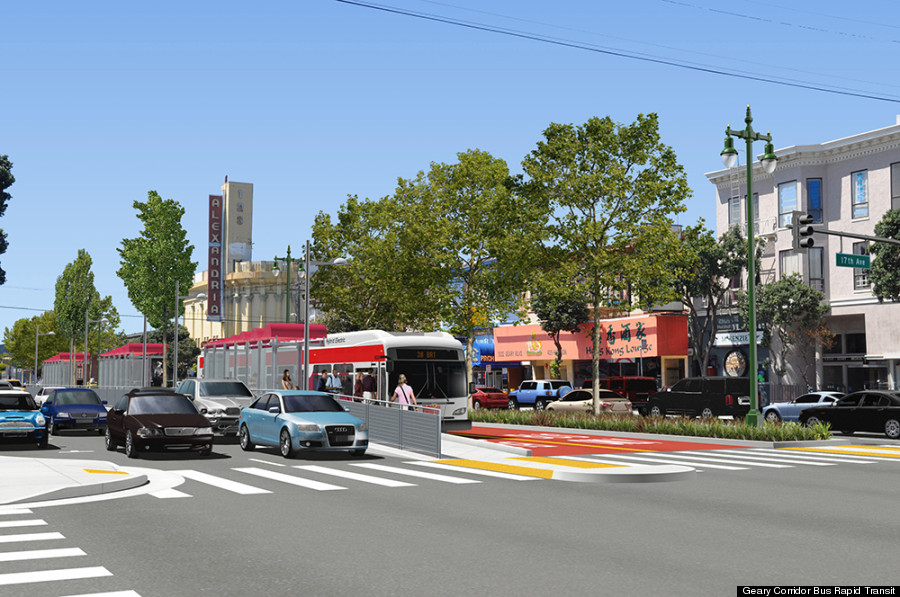 8. Central Subway
Already underway, the Central Subway Project will create a light-rail connecting the Bayshore and Mission Bay areas to downtown with stops in SOMA, Yerba Buena, Union Square and Chinatown. The 1.7 mile, $1.56 billion project is expected to open to the public in 2019.
Before: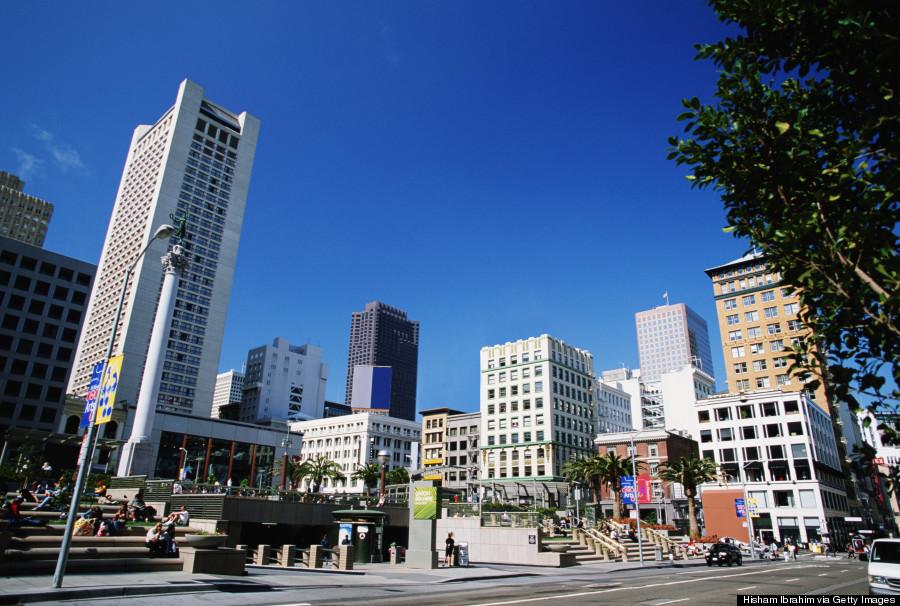 After: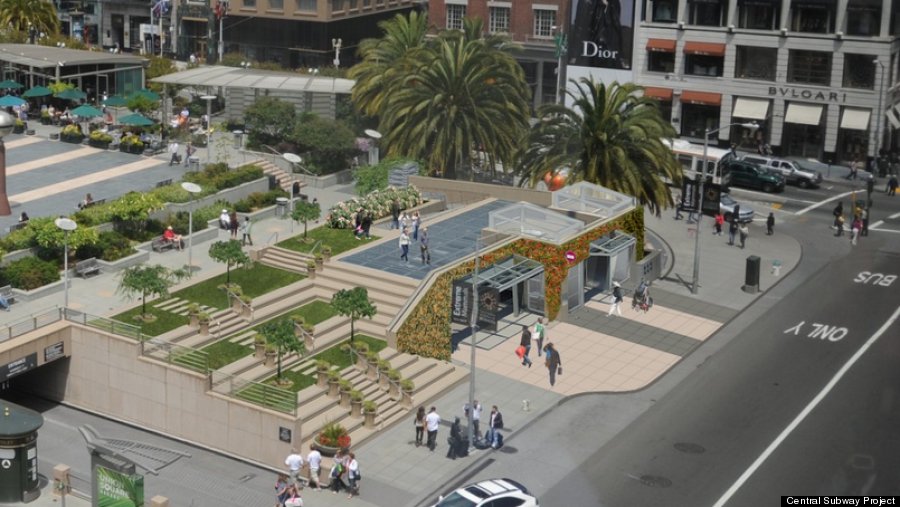 Calling all HuffPost superfans!
Sign up for membership to become a founding member and help shape HuffPost's next chapter