Since the early days of the AIDS epidemic 30 years ago, public health campaigns have played a critical role in spreading information about the disease. Some of these campaigns have been racy. Some have been bold and in-your-face. Some have played to our hopes, and some have played to our fears. But each campaign had one purpose: to educate the public and save lives.
San Francisco AIDS Foundation is a long-time pioneer in innovative public health campaigns. In the early days, the organization prioritized spreading information that helped people sort HIV fact from fiction, and understand how to protect themselves and people they love. This work took shape in ads, posters, billboards, and fliers distributed at bars and clubs, and posted in neighborhoods most impacted by the disease.
Today the foundation continues that tradition. In fact, it is about to launch a major new campaign in the coming months to encourage all gay, bisexual, transgender, and other men who have sex with men to get tested for HIV every six months, regardless of risk. It will be bold because it has to be. Right now new HIV infections are on the rise for gay and bisexual men in the United States, the only group for whom this is the case. We owe it to all those men, and the pioneers who came before us, to share the news that regular testing is critical to the health of our entire community.
This slideshow includes images from some of the foundation's most iconic public health campaigns over our 30-year history. It is a powerful reminder of how far we've come, and that we still have a lot of work to do in realizing the day when HIV is no more.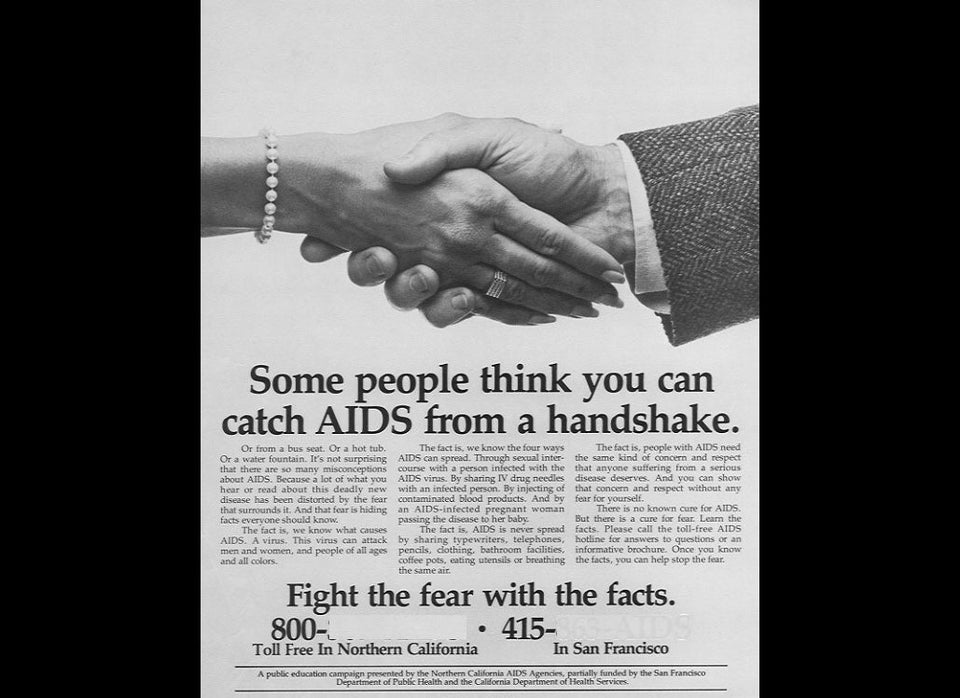 10 San Francisco AIDS Foundation (SFAF) Health Campaigns