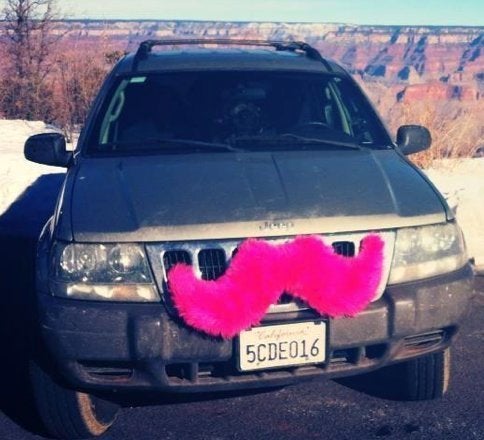 San Francisco International Airport hit six popular ride sharing services with cease-and-desist orders, barring them from picking up and dropping off passengers at the main airport for which many of these very same companies are based.
Such services don't have to jump through the same set of hoops the state requires of a traditional cab companies, and their recent surge in popularity has drawn the ire of taxi and limo drivers. But they are operating within a gray area of current California law.
"We have an obligation to ensure safety and provide a fair playing field for all transportation providers," said Airport Spokesman Doug Yakel. "This is a much bigger issue than just the airport."
Yakel noted that the legal issues swirling around InstantCab, UberX, Zimride (which runs Lyft), SideCar, FlightCar and Tickengo are part of a larger confrontation between the nimble tech firms of the "sharing economy" and government regulators.
San Francisco-based ride sharing firm Uber's primary service, which allows customers to order town cars through an intuitive smartphone app, is still allowed to operate at the airport because its drivers have been licensed by the California Public Utilities Commission. The company's newer UberX service, however, which uses "community drivers" who don't hold permits with the state, has been barred.
Licensed taxi and town car operators must pay a fee for every trip taken to the airport. Under their current classification, ride sharing services are exempted from paying their share, and it's caused significant grumbling among taxi and town car operators who feel the new guys are getting off easy.
Even so, Tickengo CEO Geoff Mathieux insisted that taxi and town car operators shouldn't feel threatened by his business. "We're complementary to traditional taxi operators," he explained, "not competitors."
In a recent blog post, SideCar CFO Nick Allen decried the airport's decision and bemoaned the litany of legal and regulatory hurdles that have beset his company along with other ride sharing firms in cities and states all across the country.
"We believe the right to share resources is an important principal for the entire sharing economy so we're pushing on," Allen argued. "We're going to defend the right to share resources to regulators, in court, to SFO and anyone else who stands in the path of innovation."
Yakel, who noted that some of the ride sharing companies are engaged in conversations with airport authorities to find a workable solution while others have just outright given up, said that ultimately the problem is going to be solved when the CPUC comes up with a workable permitting solution for the burgeoning ride sharing industry as a whole.
Last year, the CPUC issued its own cease-and-desist orders to a number of ride sharing companies; however, some of those firms have since reached settlements with the state allowing them to continue operation.
As the same time, state regulators, who have a vested interest in helping grow the companies in the Bay Area's booming tech sector, have begun the process of devising a new set of rules for the services.
"Our evaluation is not intended to stifle innovation and new services for consumers, but rather to assess public safety risks, and to ensure that the safety of the public is not compromised by the operation of these new transportation business models," said CPUC President Michael R. Peevey in a statement. "Our review will ensure that our safety oversight reflects the current state of the industry and that state laws that we enforce are just and fair for all passenger carriers."
Related
Popular in the Community