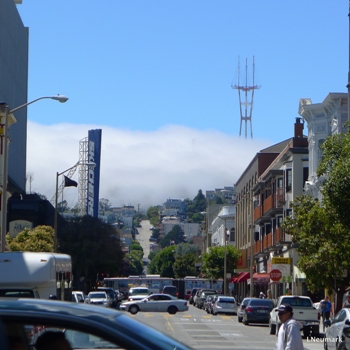 It's been a stay at home summer for the most part, anchored by children in town, a wonderful surplus of work (hard to complain about either of those) and the August launch of my first cookbook, Sylvia's Table -- an event I have been working towards for almost four years. But as September loomed increasingly larger by the moment, I realized that an out of city refresher was essential for my mental health and creative rejuvenation. The La Cocina Street Food Festival flyer hung on my wall for weeks and I decided that was my ticket out! So with my daughter Nell (we are seasoned food tourists) we headed west to San Francisco.
La Cocina is a San Fran based incubator whose mission is to: "cultivate low-income food entrepreneurs as they formalize and grow their businesses by providing affordable commercial kitchen space, industry-specific technical assistance and access to market opportunities....focused primarily on women from communities of color and immigrant communities." This was the 5th annual street festival.
There were three events over the course of three days starting with a Night Market on Friday. The pre-event email suggested we wear every layer we had packed and we did -- but still spent serious money on swag just to keep from freezing in the cloud that descended upon the Alemany's Farmers Market site. The market featured six food stations, representing international cuisines a collaboration of SF chefs and La Cocina businesses; lots of great craft beers; some outrageous cocktails with everything from tequila to rye to vodka and was punctuated by live music, mariachis, karaoke (which improved as the night wore on) and spontaneous dancing (visualize an Asian Chef twirling a rope of dough and dancing if you can.) Favorites: Plantain bread pudding, Panang prawn noodles, Savory vegetable murtabak, Cheese grits and cole slaw, Tequila jelly shots, Ceviche, Albacore tataki with Ponzu and microgreens -- along with some wonderful beer (watermelon summer ale) and those crazy cocktails. It was cold up there but the spirit was hot.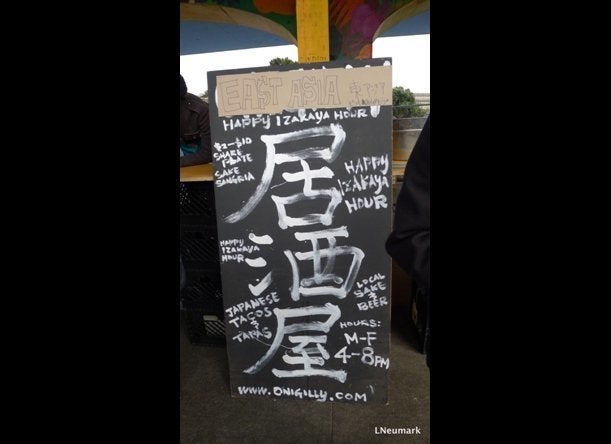 Night Market
The street festival promised to draw 80,000 people so we arrived early ready to conquer the crowds. We jumped right in, after all, we hadn't stuffed ourselves for almost 12 hours and we were hungry! Kick-off was the most amazing Burrata with roasted garlic, swiftly followed by Esquite (an organic roasted corn with lime-mayo, queso fresco and chili), sweets, savories, inspired beverages, fish, meat (but not for me), tacos, noodles, fries and more. Foods from the east, west and south. And my favorite - most surprisingly, Mexican Coca-Cola with pickled cherries! That was an enormous and delightful surprise. A Coke in and of itself is a real treat, but the magic of the sweet yet complexly briny cherry left me craving more. Achieving the right brine balance with a unique signature is extremely rare in an oversaturated era of pickling. This was no ordinary brine with commonplace cider or white vinegar. Unraveling the secret of pickling cherries shot to the top of my to-do list, though cherry season being over is a real setback.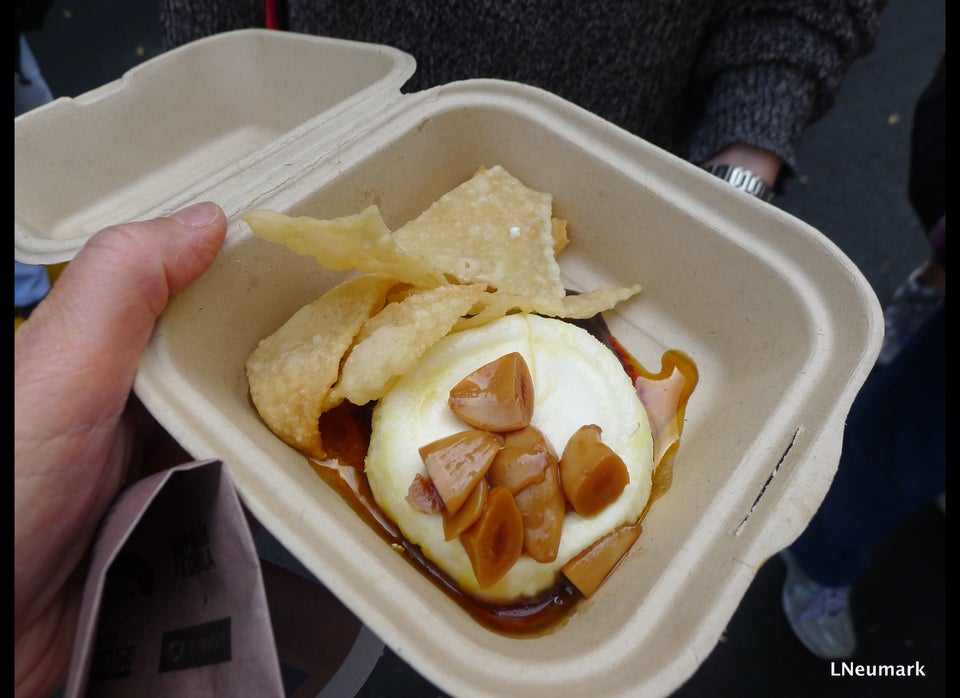 Street Festival
The day progressed and the crowds grew, yet the mood never shifted from a relaxed, low-key neighborhood gathering. Where there were lines (can you believe for the ramen burger), there was order and good cheer. It was... so un-New York, so civilized!
The third component of the festival was Sunday morning - the Food and Entrepreneurship Conference. In their words: "The Festival is a joyous celebration of entrepreneurial spirit and the community it can help foster through the shared act of eating. Today we take a more analytical approach to that spirit to examine the processes and policies surrounding a food entrepreneurs journey of bringing an idea from a thought to a thriving business."
At this conference, we started - naturally - by eating brunch. Eight La Cocina members served signature dishes that made you forget you had spent the previous two days eating. Again, global creations from the US and our southern states, South American and African created a compelling array of flavors, no two alike. And there in the vibrant courtyard of the SOMArts Cultuhttp://www.somarts.org/ral Center, their stories were told. 7 women shared their path to entrepreneurship, driven by economic need; a desire to provide better choices for their children; educate others about the culture behind their cuisine; give back to their communities and follow their passion. La Cocina made it possible for each of them, providing a kitchen space, professional support and access to markets and critical capital. It was heartwarming to hear Alicia Villanueva simply say, " The best tamales are stuffed with love and the best people are stuffed with tamales." I felt like I was in the company of giants - risk takers, dreamers and hard workers.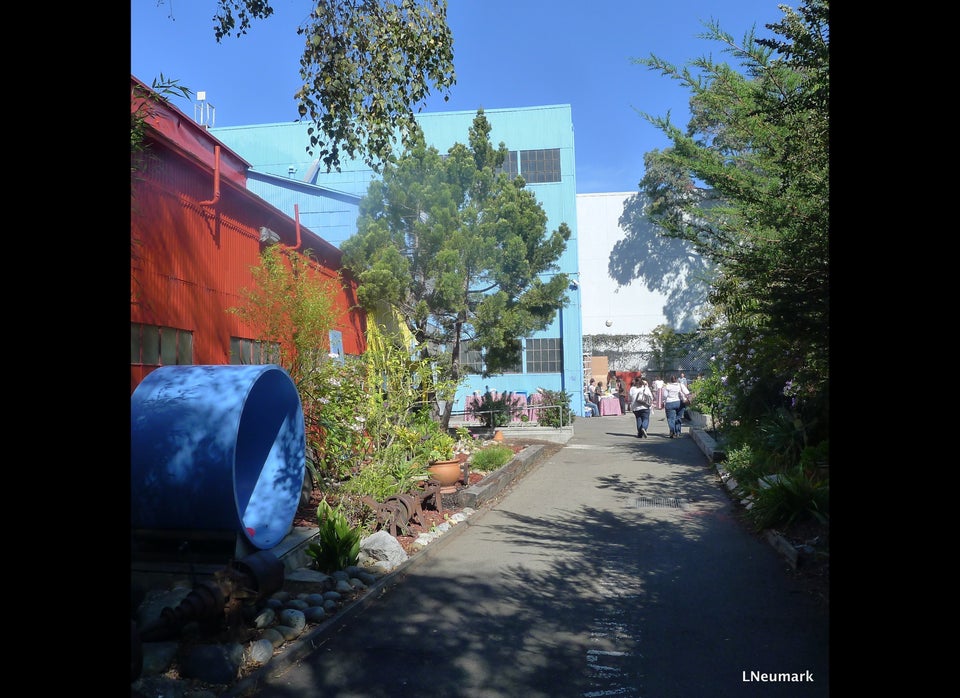 La Cocina Brunch
I met a young entrepreneur at breakfast, a woman with a dream of opening her own bakery, who came to the conference to learn more about launching a business. Erin Emmett, a native East coaster, fell in love with macarons before everyone else did - so lucky for us, she is an expert in their preparation. And though she has been driven by her heart, she realizes that to be successful she needs to learn about business. Both of her parents spent over 25 years as professional performers, which has clearly informed her direction. "It's all about putting on a show," she said. "It all leads to a great finale." No doubt her sweets are showstoppers.
Filled both physically and spiritually, I headed home encouraged by the success and vision of La Cocina and the lives it has impacted. We should all support their efforts and those of other incubators - such as La Marqueta in New York City managed by Hot Bread Kitchen. (For culinary incubators nationally visit culinaryincubator.com.) In a time when we are curious to know where our food is coming from, this is a wonderful source to consider.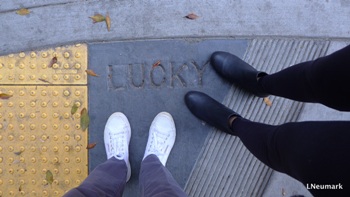 Related
Popular in the Community