SAN FRANCISCO — City officials this week began providing public defenders to immigrants unable to afford an attorney to help fight deportation attempts in court.
The new program is the third immigration unit in the U.S. run by a public defender's office. Supporters say it's an indispensable service for San Francisco, where immigrants make up one-third of the population, as President Donald Trump's administration rolls out its aggressive border enforcement and deportation agenda.
Immigrants without attorneys are more likely to lose deportation cases than people defended by a lawyer, according to studies. Yet, in nearly 40 percent of cases, people take their chances without representation, according to Department of Justice figures.
Without legal guidance, immigrants are pressured into making decisions that affect their ability to stay in the country before understanding all of their options, according to critics.
"Miguel," a man in his 20s from Central America, stood in front of a camera and video screen at a California detention center early last year. He's a legal resident, and had lived in the Bay Area for almost nine years. But for months, he'd been held in a detention center, targeted for deportation because of a criminal conviction.
The video in front of him connected to a courtroom in San Francisco, showing a federal judge and a prosecutor who argued for Miguel's removal.
Miguel, a Spanish speaker, could not afford a lawyer. He struggled with the judge's repeated questions about his asylum application, according to transcripts of his case.
"Okay. Sir, I asked you if you have that application filled out today. Did I not?" the judge said.
Miguel, speaking through an interpreter, appeared overwhelmed by the proceedings.
'Yes, but I wasn't able to get any help. I tried to get an attorney, but there was no answer, and I couldn't fill it out because I didn't have any help. And that's why I didn't do it," Miguel said.
It had been a month since Miguel's previous appearance before the judge, who had given him additional time to fill out the forms to fight his removal from the U.S. At that earlier hearing, Miguel told the judge he found no attorney who would take his case from the list of free and reduced-fee immigration lawyers provided by the court, according to a transcript.
Frustration crept into the judge's comments.
"Sir, you and I had a conversation. You were supposed to fill out that application today. So I can find today that you've given up your application and find you removed," the judge said. "Sir, you can be removed right now from the United States. Because I don't appreciate people not following the court's orders. And you made a promise that that application was going to be filled out and sent today. And now you come with nothing."
"What can I do? I don't know how to read. I don't know how to write. I couldn't fill it out," Miguel said.
The scene is Kafkaesque. A legal resident is threatened with immediate deportation by a judge impatient with his inability to fill out documents thrust in front of him. The judge ultimately relented and allowed the man additional time to complete the forms.
Details about Miguel's identity have been withheld by his current attorney, who worried that criticizing immigration procedures could negatively affect his chances of remaining in the U.S. on appeal.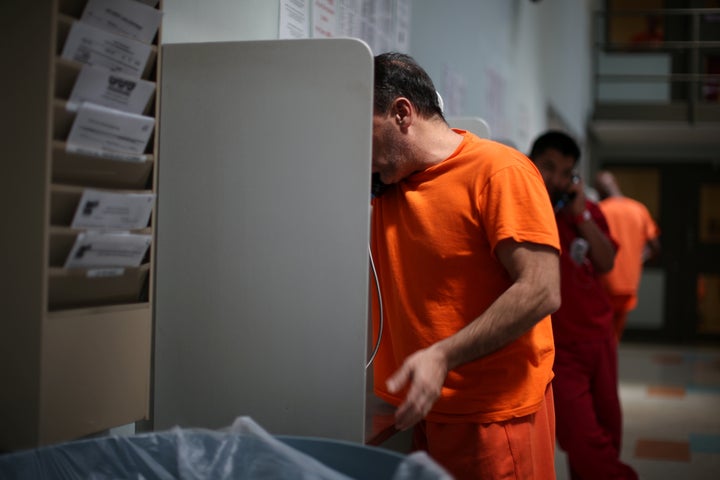 The case shows typical challenges non-citizens face in immigration courts, where there is no right to a court-appointed lawyer. Immigration cases are classified as civil matters. People who can't afford to hire a lawyer are only entitled to a public defender in criminal court.
"To a person undergoing them, they feel like a criminal process. The government brings up everything it can," said Raha Jorjani, an Alameda County public defender in nearby Oakland who now represents Miguel. "It's an absolutely bewildering process. We're talking about some of the most complicated laws in the nation."
Only New York City and Alameda County public defenders' offices established immigration units before San Francisco. Other localities are devoting resources to hire lawyers for immigrants. Los Angeles announced a $10-million fund for local immigrants facing deportation in December. Chicago put together $1.3 million for a defense fund around the same time. Austin, Texas, put up emergency funds in February. Nonprofits and some law firms have offered pro bono legal aid for years.
Access to an attorney could have immense benefits for detainees. Studies have shown that in immigration court, having a lawyer makes a defendant six times more likely to prevail than counterparts defending themselves, according to the San Francisco Public Defender's office. Yet, more than 73,000 immigrants — almost 40 percent of all cases — ventured into immigration court without a lawyer in 2016, according to Department of Justice figures.
"Having a lawyer evens the playing field," said UCLA professor Hiroshi Motomura, an expert in immigration law. "Procedurally, it becomes a much more fair fight."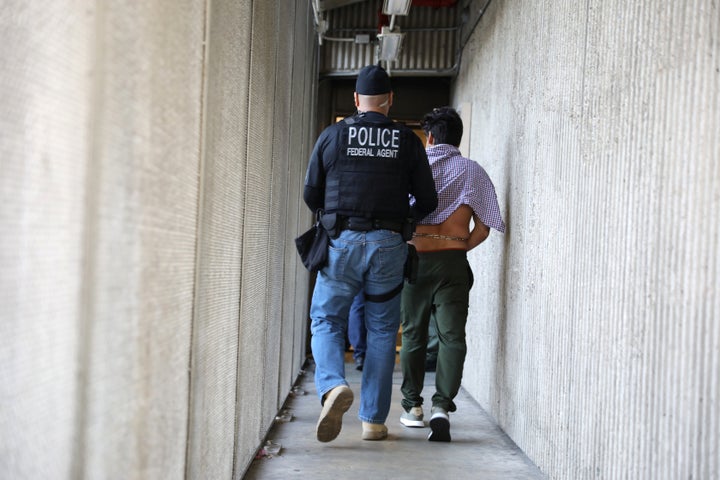 The Trump administration's hostile attitude toward immigrants, ironically, made it easier for San Francisco city officials to reach agreement on spending $200,000 on three lawyers and a paralegal for the rest of the year, according to Francisco Ugarte, head of the public defender's immigration unit.
"Our goal is to create some semblance of due process in the immigration court," Ugarte said. "There's one thing that we can bank on. He [Trump] wants to deport more people and be aggressive. He's put a ton of fear into immigrant communities."
Ugarte's team of three lawyers each will balance about 50 cases at a time. That's not enough to provide every detainee with a lawyer, as about 1,500 detained immigrants have court dates in San Francisco each year, but it's a start, the public defender's office said.
Critics say the program is a waste of government resources. "I don't believe there is an appetite among the citizens in California to use their taxpayer dollars to defend undocumented immigrants who may have committed crimes," Sue Caro, a state Republican Party official, told The Mercury News.
Even with attorneys on hand, immigrants lack many of the other familiar protections against unfairness in criminal courts. There is no right to a speedy trial or statute of limitations, for instance.
"Having representation is significant, huge and would go a long way," said Jorjani. "But unfortunately, I don't think the system is that fair."
Popular in the Community