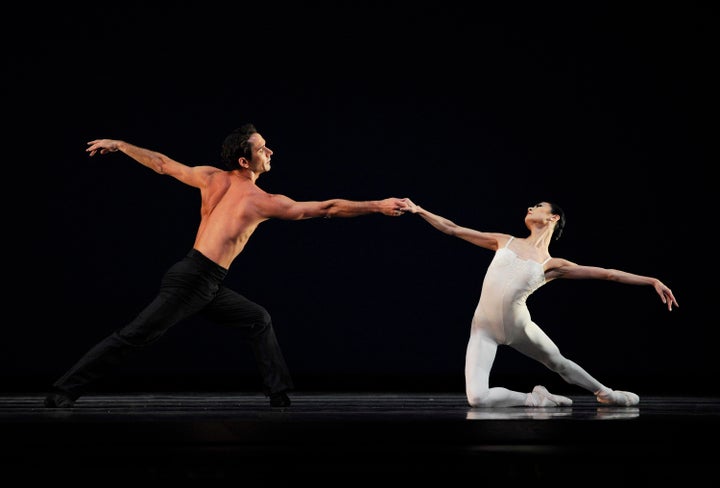 Well, we've managed to get over the hump. Programs 5 & 6 are very happy memories, having gone beautifully, and we are well into preparations for the all-Balanchine Program 7. Originally, I was not scheduled to work on this program, but I've been brought in to help Ricardo Bustamante with The Four Temperaments. He'll be gone for some of our performances, as he will be in Amsterdam overseeing his staging of Giselle, which will be performed by Het National Ballet. I've heard it's beautiful and I'm keeping my eyes peeled for when it's available on DVD!
I'm having a marvelous time! It's been quite a while since we performed "4T's" but it's all coming back. I realized in rehearsing it that I've had the privilege of dancing every role except for the four girls in Melancholic and Choleric, which was the only part other than the men's roles that I hadn't at least learned. Well, I know it now, and it's as beautiful and hard as I thought it would be. It's also an awful lot of fun. Of course, I speak as one who doesn't have to go out there and do it!
Since we last performed "4T's," I haven't given the ballet a thought, and this summer when it was re-set by Bart Cook I wasn't involved. There are always little changes here and there in a re-staging, and when I was recently assigned to it, I was rather daunted. It's a huge and tricky ballet. I was happy to see that any changes were minor, and was greatly surprised at how quickly it came back, since I remember how complicated it was.
That's the magic of Mr. B -- his choreography was so carefully crafted to fit the music that even the fastest, most intricate steps make sense and become second nature. The score is by Paul Hindemith and is as tricky as the choreography. There's a particular section that four ladies dance in the finale, which we call the "Devil's Dance." The name says it all; it's devilish, but it has come back to me like it was yesterday. Of course I'm not able to actually dance it anymore, but to feel so comfortable with the choreography has been a wonderful feeling, and I hope it will make it easier for me to help the dancers -- especially the ones that are new to the ballet.
Also on the program are Divertimento No. 15 and Scotch Symphony, which haven't been performed by San Francisco Ballet for decades. "Divert" always makes me smile -- it's a sweet and pretty piece. Although as usual, being Balanchine, it is no walk in the park. "Scotch" is a wonderful 25-minute ballet that was inspired by the beauty and traditions of Scotland. Some people see a bit of La Sylphide in there; I like to think of it as a wonderful tribute to the beauty of Scotland with a bit of homage to some well-known romantic tales.
The Company is looking great, the dancers have been dancing magnificently, and I think there's an element of extra excellence to be found as they reach that point in the season where the body is tired, but primed like never before. It's a joy to watch them!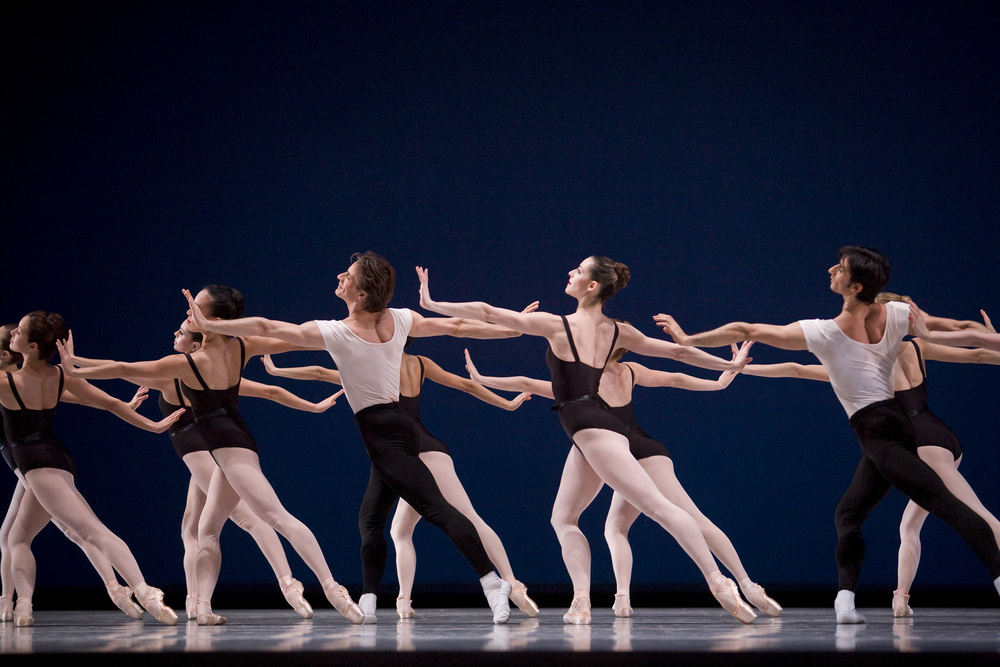 San Francisco Ballet in Balanchine's The Four Temperaments
(Choreography by George Balanchine © The Balanchine Trust; Photo © Chris Hardy)

Calling all HuffPost superfans!
Sign up for membership to become a founding member and help shape HuffPost's next chapter