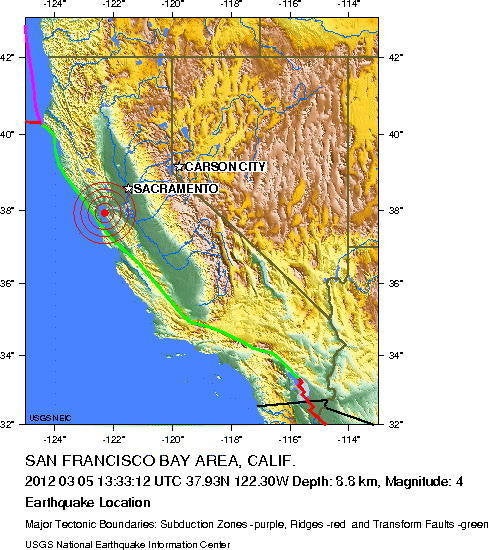 The earthquake's epicenter was one mile from El Cerrito, just east of Richmond and about ten miles north of Oakland, the USGS reports. Initially, the quake -- which struck at 5:33 a.m. PST -- was reported to have occurred at a depth of 5.5 miles, though that number was later revised to 5.7 miles.
This is a developing story. Check back for updates.
Correction: A previous update to this article incorrectly stated the earthquake had been downgraded to a 2.9 magnitude.
Related
Popular in the Community