Bike riders, be they of the hipster or non-hipster varieties, are one of the most coveted voting demographics in all of San Francisco. Candidates know they're passionate, engaged and have the ability get to polling places without worrying about street parking.
For a candidate to earn the bike advocacy group's blessing, they must fill out a 23 question survey regarding their views on issues important to the city's biking community. Those responses are then posted online for the coalition's members to vote on and whoever gets the most votes receives the endorsement.
All the major mayoral candidates, with the exception of Supervisor Michela Alioto-Pier and Public Defender Jeff Adachi, submitted themselves for consideration. The full list includes Cesar Ascarrunz, John Avalos, Terry Baum, David Chiu, Paul Currier, Bevan Dufty, Tony Hall, Dennis Herrera, Emil Lawrence, Ed Lee, Wilma Pang, Joanna Rees, Phil Ting and Leland Yee.
The questionnaires were due late last week and the were posted on the group's website on Tuesday. They can be viewed (and, if you're a member, voted on) here.
See how some of the candidates responded (story continues below):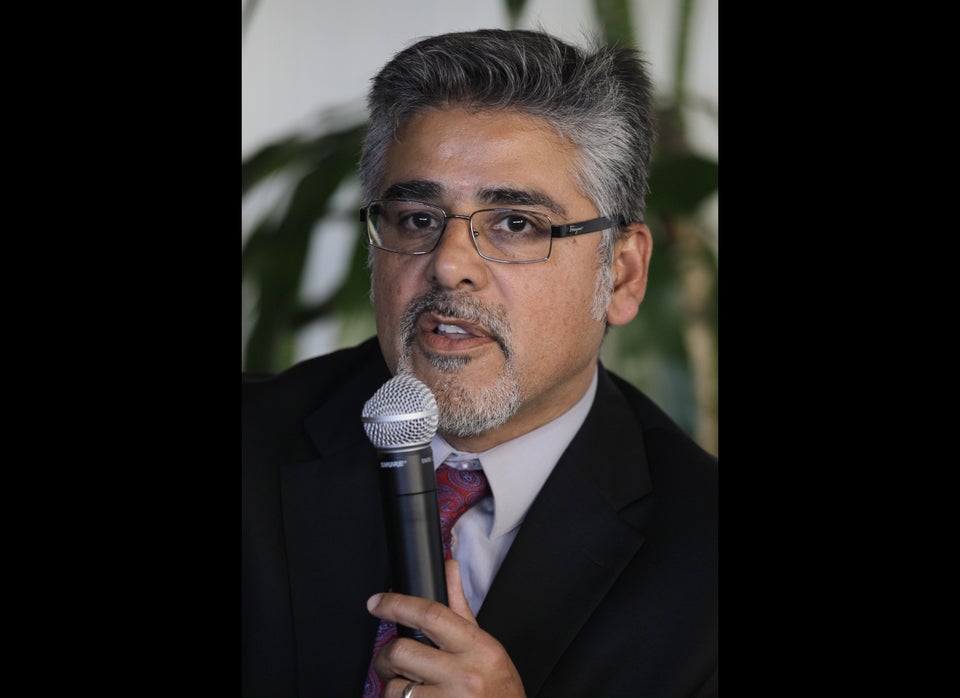 There was generally widespread agreement among the candidates on issues important to the Bike Coalition. "A lot of bike-friendly candidates are running this year," said Bike Coalition Executive Director Leah Shahum. "It's very exciting."
In most cases, the furthest away anyone got from toeing the Bike Coalition line was the occasional "probably, but let's run the numbers first" from a deficit hawk like Tony Hall. All the candidates pledged to support Bike Coalition priorities like a separated bike lane on Market Street (although Lee only pledged to consider it), directing at least half of street repavings to streets with designated bike lanes, the Pavement to Parks program and the installation of a 25-mile continuous bikeway through the city stretching from the Golden Gate Bridge to Ocean Beach.
The only real source of disagreement was Measure B, the $248 million bond to finance the repaving of roads and other street improvements like seismic upgrades and curb ramps slated for the November ballot. Ascarrunz, Baum, Currier, Hall and Lawrence all said they wouldn't support the measure, while Rees responded that she wasn't ready to take an official position without further study. "Ongoing maintenance should be paid for by higher taxes on the wealthy," wrote Baum, "not by bonds."
When asked about the diverting more of SFMTA's operating budget to go toward bike projects, Dennis Herrera differed from the other candidates, saying he wouldn't support taking a single dime from the cash-strapped transit agency until it first gets its fiscal house in order. "Once this is achieved," he wrote, "then we can work to secure more funding for bike projects from SFMTA."
Here's a selection of interesting responses from each candidate:
John Avalos
Bicycles and punk rock changed my life. I began biking in San Francisco in 1992. I ride my bike daily for a variety of trips: from my home to City Hall, to our campaign headquarters on Market, around town on many stops during the day -- running errands, going to house parties, debates, etc. I am comfortable biking both in casual clothes or wearing a suit and tie. I am a longtime SFBC member.
(That Avalos is comfortable biking everywhere is no empty boast. Immediately following Tuesday night's mayoral debate at Yerba Buena Center for the Arts Theater, he hopped on his bike in full debate garb and rode off down Howard Street.)
Bevan Dufty
I grew up in Manhattan, and never learned how to ride a bike. Though I always look forward to my tandem rides on bike to work day, my solo-cycling is limited to spin classes. I have been looking for a 3-wheel alternative with the help of [SFMTA Sustainable Street Director] Timothy Papandreou—when I am in Provincetown I rent a 3-wheeler and I love [it]. I need a version with gears and seating for [my daughter] Sidney.
Ed Lee
I admit that as Mayor, I don't get to ride my bike as much as I'd like to. Though I'm excited to start riding my electric bike more! I've participated in Bike to Work for several years, and I have been extremely inspired to see so many of our residents making efforts to make a healthy change to their lifestyle.
Dennis Herrera
As Mayor, I'll work to fulfill our decades-long vision of a car-free Market Street as part of a "Market Street Creative Corridor." I'll push for a near-term temporary closure of Market Street, then begin the planning and review processes toward permanent closure, from the Ferry Building to Van Ness Avenue. Cars don't create economic activity—people do. Let's revitalize Market Street by making it a world-class destination for cyclists...
Leland Yee
Growing up, I never owned a bicycle or learned to ride one. I am proud to be an adult who has recently learned to ride a bicycle from my good friend Bert Hill, who reaches out to adults like me through his classes and teaches them to ride and enjoy their bicycles.
Terry Baum
The Green Party also supports fixing state law for bikes to conform with common practice: allowing bikes to treat stop signs as a yield, and red lights as stop signs (already the law in the Socialist paradise known as "Idaho"). This would enable safer streets for both bikers and car drivers.
Phil Ting
I do support continuing Pavement to Parks, and if elected Mayor, I will support new projects given budget constraints. Again, I am a proponent of understanding the city's civic return on investment, and I believe that parklets are a great addition to our neighborhoods. More corrals would be a great opportunity to install creative and innovative bike-rack designs. I also value incentivizing residents and visitors to consider cycling as a key mode of transit...
David Chiu
As Board President, inspired by what I have observed in other cities, I was proud to champion the legislation to set the 20% goal. As Mayor, I will make sure we reach the 20% goal by connecting our city with a comprehensive bike network, expanding bike education in our schools, improving bike parking, cracking down on bike theft, and implementing traffic design treatments that make streets safer for riders of all ages.
Tony Hall
Yes [I am in favor of the cross-town bikeway plan], as long as the process is done through incentive and not mandate.
Joanna Rees
San Francisco needs additional dedicated bike lanes, more bike storage options and a completed and well publicized bike network throughout the city. If traveling via bike is both safe and an efficient use of time, more people will take advantage of using a bike.
Cesar Ascarrunz
I was the first to approve the bike lanes on Valencia Street against the wishes of then Mayor Willie Brown. I am a big supporter of San Francisco becoming more bike accessible. This is something that needs to be done since so many residents would now rather bike, than drive or take public transit.
Wilma Pang
I think [the bike coalition's target of] 25 [bike corrals being installed per year] is too low. We should have more in other neighborhoods. North Beach and Chinatown would benefit from more installations.
Emil Lawrence
If I am elected to the Mayor's Office, I am going to dissolve the present MTA Board, with the exception of the new CEO. The present Board has done a terrible job overseeing the MTA, the taxis, jitneys, bikes, motorbikes, motorcycles, trucks, buses, parking spaces, yellow and white zones, walk ways and other city transit issues, because they have been too involved with giving upper management a "Horse and Pony Show"...
Paul Currier
I do not support the Bay Area Council's use of California Environmental Quality Act to block transformation of our communities away from those interests that the Bay Area Council champions: Chevron; Big Oil; Big Private Power; and the Federal Reserve Bank of San Francisco. The point of CEQA was to move into new ways of living. The Corporate Oligarchs have subverted the intent of the Act and perverted it's use to further their private profits...
Popular in the Community