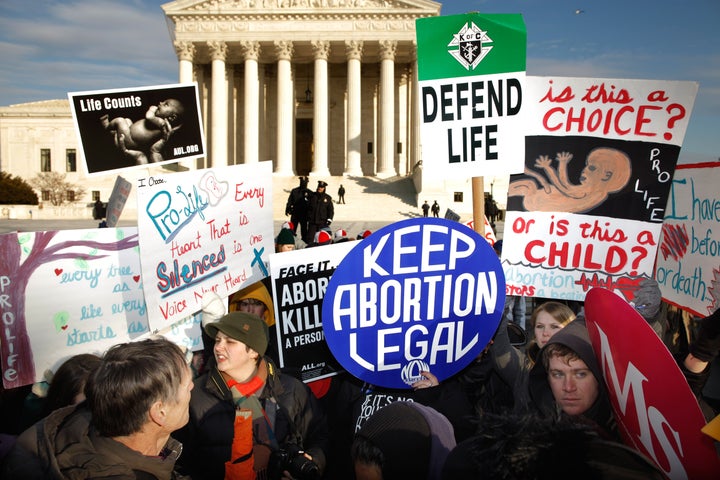 San Francisco is as solidly a pro-choice town as exists anywhere in the United States and, with a vote by the city's Board of Supervisors this week, that standing now has been made all but official.
In an almost unanimous show of solidarity, San Francisco's eleven-member governing body has given preliminary approval to a law banning crisis pregnancy centers from engaging in what it labeled "false or misleading advertising practices."
At issue are two crisis pregnancy centers in the city designed to council expectant mothers though unplanned pregnancies that both take a staunchly pro-life stance. The measure, sponsored by Supervisor Malia Cohen, is aimed at making sure people don't go to the centers considering an abortion only to discover they're in a place largely designed to talk women out of terminating their pregnancies.
In August, Cohen and City Attorney Dennis Herrera singled out one of the centers, First Resort, calling its tactics "nothing short of egregious" for claiming to offer pre- and post-abortion counseling while listing the creation of "an abortion-free world" as a goal in its statement of purpose.
The centers would be liable for a $500 fine in each instance of being caught hiding that they do not offer abortion services.
The two pregnancy centers in question insist they aren't being misleading and make their opposition to abortion explicit to everyone who walks in the door. Additionally, they argue that the law unfairly singles them out, while leaving pro-abortion groups like Planned Parenthood untouched.
"The proposed ordinance regulates and restricts speech only by persons and organizations the city regards as having anti-abortion or pro-life views, exempting the rest," a First Resort spokesperson said in a statement to the San Francisco Chronicle. "This viewpoint and speaker discrimination is a blatant violation of the First Amendment of the United States."
First Resort's website makes the organization appear to be quite open to abortion. It lists testimony from a client who ultimately chose to terminate her pregnancy saying, "I really thank you for all your help and support. The decision I made isn't a pleasant one but I received good advice so that I wouldn't have to go through this again."
The site also contains a page listing types of abortion procedures that reads, "In trying to decide if abortion is the right choice, women have many things to think about and sort out. Learning the facts about abortion can help them in making the best choice for them."
Nowhere on the site does it mention the organization's opposition to abortion.
"This ordinance will make a real difference in the lives of women living in San Francisco who find themselves facing an unplanned pregnancy," said Amy Everitt, the state director of NARAL Pro-Choice California in a statement to SF Appeal. "No one should be misled about the counseling or medical services that they are looking for, and by passing this ordinance, San Francisco continues its tradition of always standing up to protect reproductive health-care access for the most vulnerable members of our community."
Supervisor Sean Elsbernd, the lone vote on the board against the measure, expressed doubt that any women had actually been deceived noting that the law's supporters relied on anonymous Yelp reviews instead of bringing in fist-hand testimony or sworn affidavits. Elsbernd called the measure, "a solution in search of a problem."
Similar laws in other cities have been thrown out by judges for being unconstitutional. Last summer, a federal judge in New York struck down a law that would have required such centers to post a notice that they do not provide abortions or have licensed medical staff. In January 2010, a nearly identical law targeted at faith-based pregnancy centers in Baltimore met a similar fate.
The measure will come before the Board of Supervisors for a final vote next week.
Related
Popular in the Community