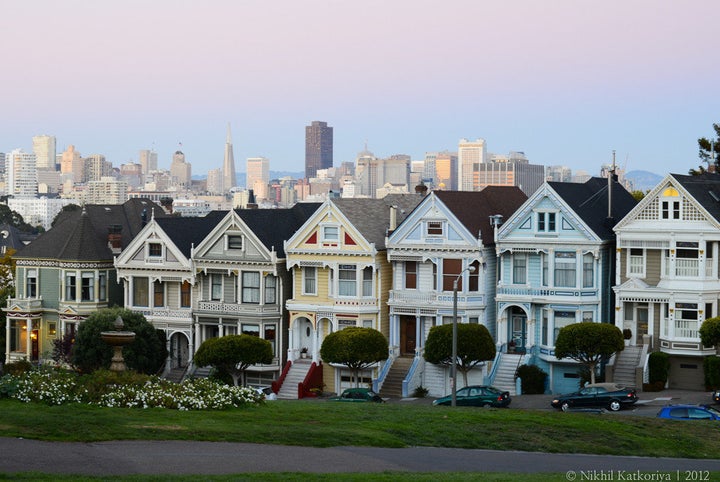 From the very outset, it was abundantly clear that the race for San Francisco's District Five supervisor was going to be largely defined by the candidates' relationship with City Hall.
Late last year, when Ross Mirkarimi vacated his position as the official representative of San Francisco's most progressive district to become the city's sheriff, it was widely assumed that the dynamics of the race would depend on whom Mayor Ed Lee selected to fill Mirkarimi's chair.
Despite his landslide citywide victory last November, the moderate Lee got clobbered in District Five by his lefty opponent, Supervisor John Avalos. Lee's appointment to fill the District Five seat, therefore, had to walk the fine line of progressive enough to win reelection but moderate enough to still support the mayor's agenda.
The mayor selected former Planning Commissioner Christina Olague, who had a long history within the city's progressive movement but still supported the mayor's office on key issues.
And thus, the shape of this November's race seemed fairly set: Olague would talk about her independence from the mayor's office while raking in campaign cash with the help of local mayoral bugaboos like Willie Brown and Rose Pak.
Now it looks like the race for District Five supervisor might hold the world record for most rescinded endorsements in a single contest.
All of this is happening in a race that, in a recent poll, showed that about half of District Five residents still haven't made up their mind about who to vote for.
With all this turmoil, only one thing is for sure: this is still D5, so all the candidates really love bike lanes. A lot.
Check out this slideshow showing all the candidates in the running:
REAL LIFE. REAL NEWS. REAL VOICES.
Help us tell more of the stories that matter from voices that too often remain unheard.
BEFORE YOU GO
PHOTO GALLERY
District Five Candidates