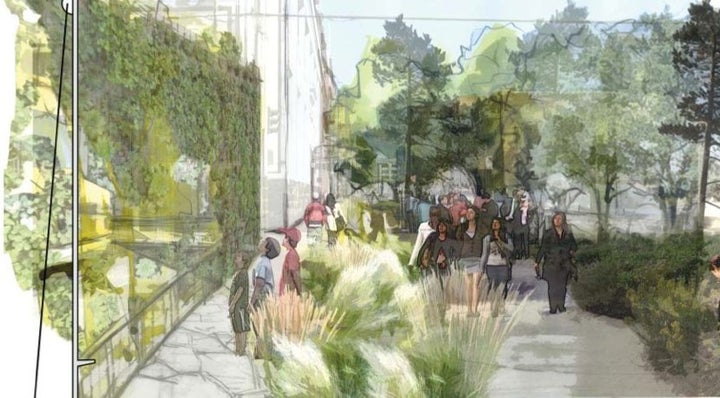 Last month, the San Francisco Planning Department released a framework for the city's first eco-district, taking an oft-ignored area of a city and reorienting it toward community-driven sustainability with a focus on innovative uses of public space.
The report looks at the possibilities for the Central Corridor Eco-District, a region inside San Francisco's rapidly developing South of Market neighborhood. SocketSite notes this will be the first district of its kind in San Francisco.
The Planning Department defined the neighborhood as a "patchwork quilt" that is "characterized by its mix of land uses and is comprised of undeveloped, under-developed and developed land owned by different property owners implementing development projects under different timeframes."
It's an area in which the city is expecting exponential growth--about 10,000 units of new housing and 35,000 new jobs. By labeling it an "eco-distrcit," the city hopes to bring a focus on sustainability into the planning process for how the neighborhood is expected to expand.
Some of the ways in which the the city is looking at guiding the neighborhood's growth include engineering the foundations of all the new buildings to going into the area to collect and store groundwater for non-potable uses, taking advantage of the highway to college rainwater and using the space under the highway for sustainable infrastructure projects such as a local energy generation plant.
The money for the study comes from a grant by Caltrans to create a new vision for the community surrounding the northern terminus of the California High Speed Rail line--the Transbay Terminal.
The full plan for the district is expected to be completed next fall.
Check out some pictures of what the Central Corridor Eco-District could look like:
Related
Before You Go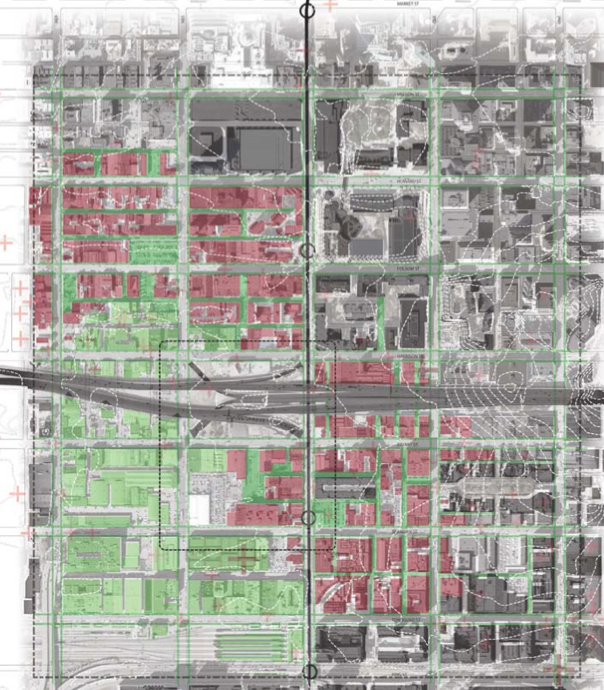 San Francisco Eco-District
Popular in the Community