Ten years ago today, San Francisco issued the United States' first same-sex marriage licenses -- a move then-mayor Gavin Newsom ordered of the city clerk after President George W. Bush declared his stance against them in his State of the Union address. The marriages were annulled by a Supreme Court ruling four months later, but the landmark event set the stage for the national fight for marriage equality that's still blazing forward.
Today, 17 states have legalized same-sex marriage. Here's a look back at the some of the images of love that first paved the way:
Newsom, just over a month into his term, stands between newlyweds Cissie Bonini, left, and Lora Pertle during a reception at San Francisco City Hall on Friday, Feb. 13, 2004. "I took an oath of office to bear truth, faith and allegiance to the constitution of the state of California, and there is nothing in that constitution that says that I have the right to discriminate against people on any basis … And I simply won't do that," he said in 2004. "And if that means my political career ends, so be it."
Newsom is currently serving as lieutenant governor of California.
Approximately 4,000 couples came from around the country to register for marriage forms in San Francisco.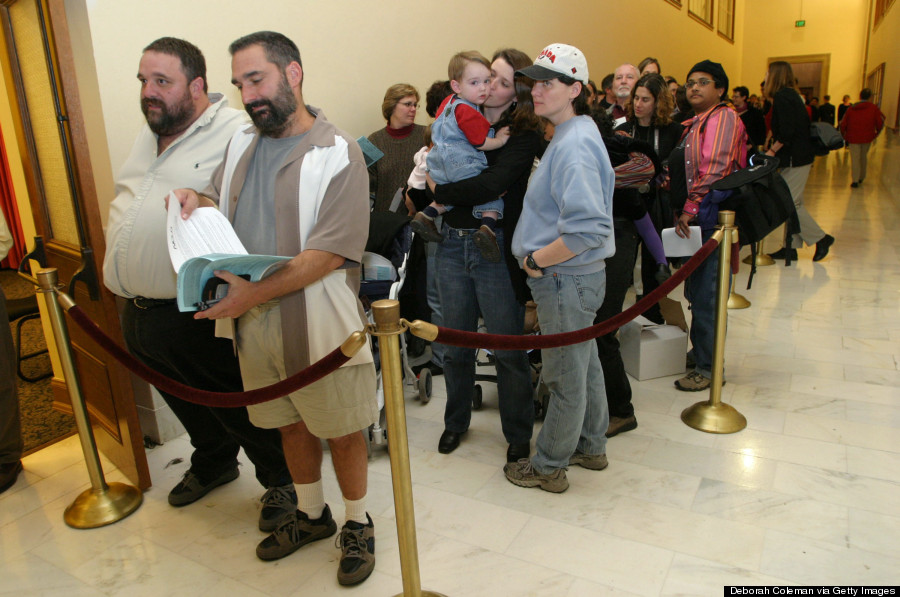 Famous San Francisco couple of 51 years Phyllis Lyon, left, 79, and Del Martin, 82, display their marriage certificate on Feb. 12, 2004 outside City Hall. Chris Sherrill, left, and his partner Neil Sekhri seal the deal with a kiss on Tuesday, March 9, 2004. Kevin Cahill, left, and Chip Lenno treat themselves to some post-marital chocolate on Feb. 24, 2004. Rosie O'Donnell throws up a peace sign after marrying Kelli Carpenter in San Francisco on Feb. 26, 2004. Deputy Marriage Commissioner D.J. Dull, left, officiates Rich Walker, center, and Brad Chilcoat's marriage at City Hall on Feb. 15, 2004. Hyde, left and Dawn Revilla strike a pose following their City Hall nuptials on Feb. 17, 2004.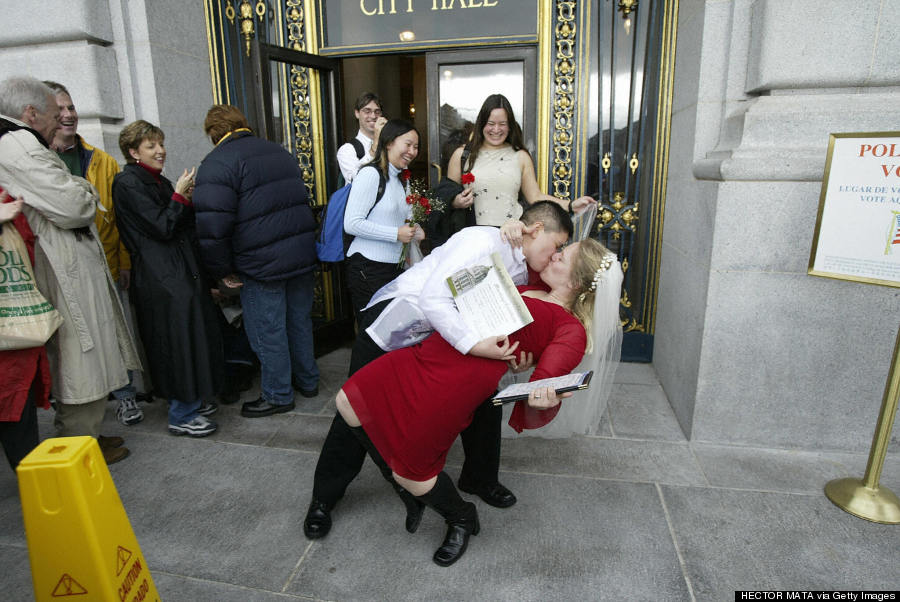 San Francisco couple Janet Thomson, left, and Jamye Ford, second from left, toast to their new marriage outside City Hall with witnesses Alina Aliyar, second from right, and Sarah Spettel, right, on Feb. 19, 2004. Newlywed San Francisco couple Kevin Ward, left, and Francis Salmeri, right, cheers with champagne after being married at City Hall on Friday, Feb. 13, 2004. Nancy Hodges waves to a crowd as she and her new wife Zulma Reyes take a celebratory ride around the Castro, San Francisco's gay and lesbian neighborhood, on Feb. 18, 2004.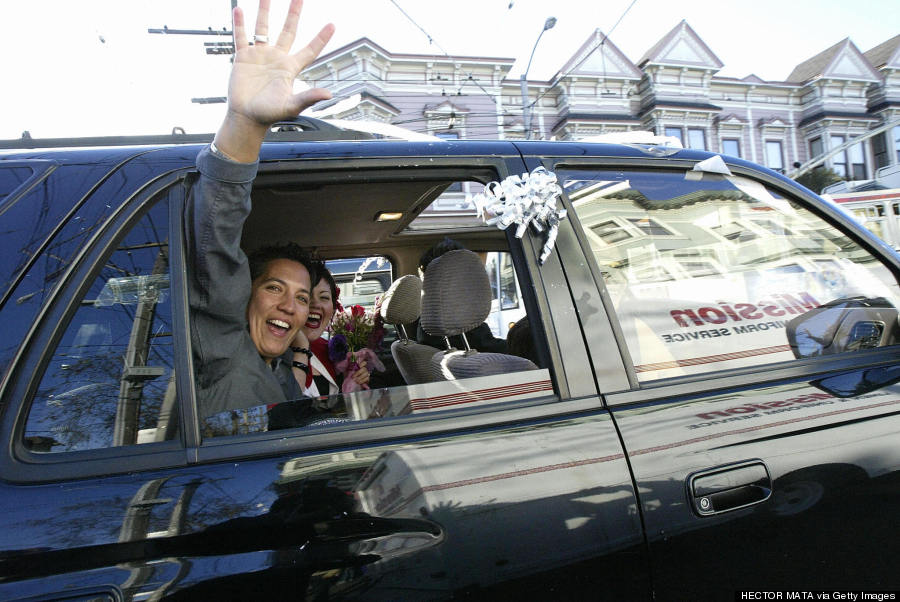 When California legalized gay marriage four years later, Martin and Lyon pulled out their original wedding pantsuits and became the first same-sex couple married in San Francisco, two months before Martin's death.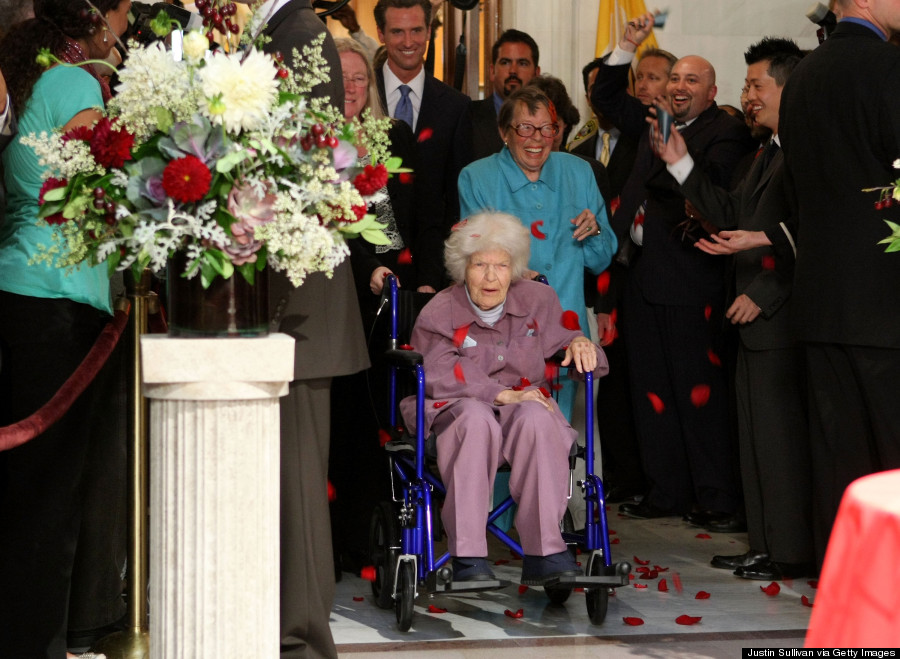 Popular in the Community