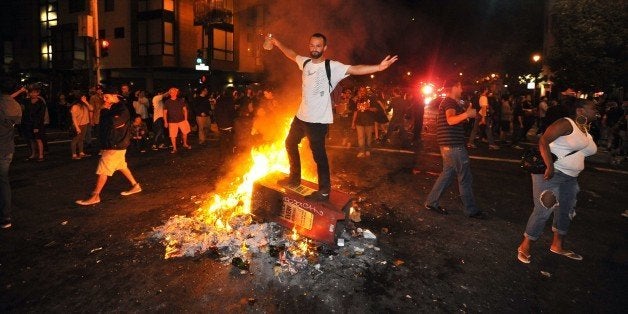 San Francisco upheld two baseball traditions Wednesday night: Winning the World Series in even-numbered years, and setting the city on fire in celebration.
Spread across the city, but overwhelmingly present in the Mission District, rioters vastly outnumbered the residents begging them to stop and telling photographers that the people setting couches, trash cans, mattresses and the ride-sharing company Lyft's signature pink mustaches on fire did not represent San Francisco Giants fans.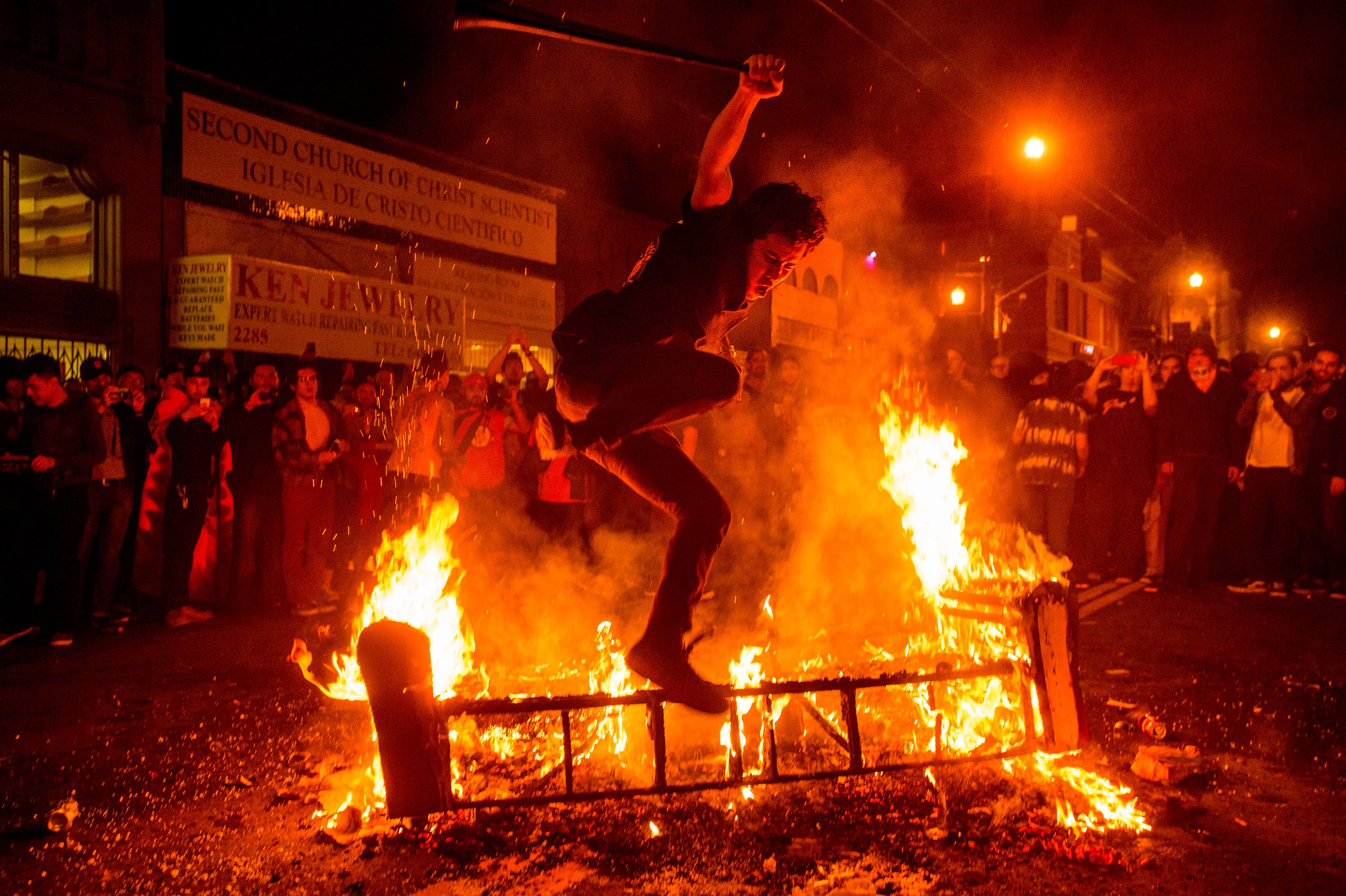 Police made about 40 total arrests, including 29 for public intoxication, two for guns, four for outstanding warrants and three for aggravated assault, Sgt. Monica MacDonald told The Huffington Post.
According to the San Francisco Chronicle, one man was stabbed several times and was taken to General Hospital with serious injuries.
MacDonald said vandals broke windows on five police vehicles and tagged four with graffiti. She said the department hadn't tallied property damage and couldn't compare it to post-game riots in 2010 and 2012.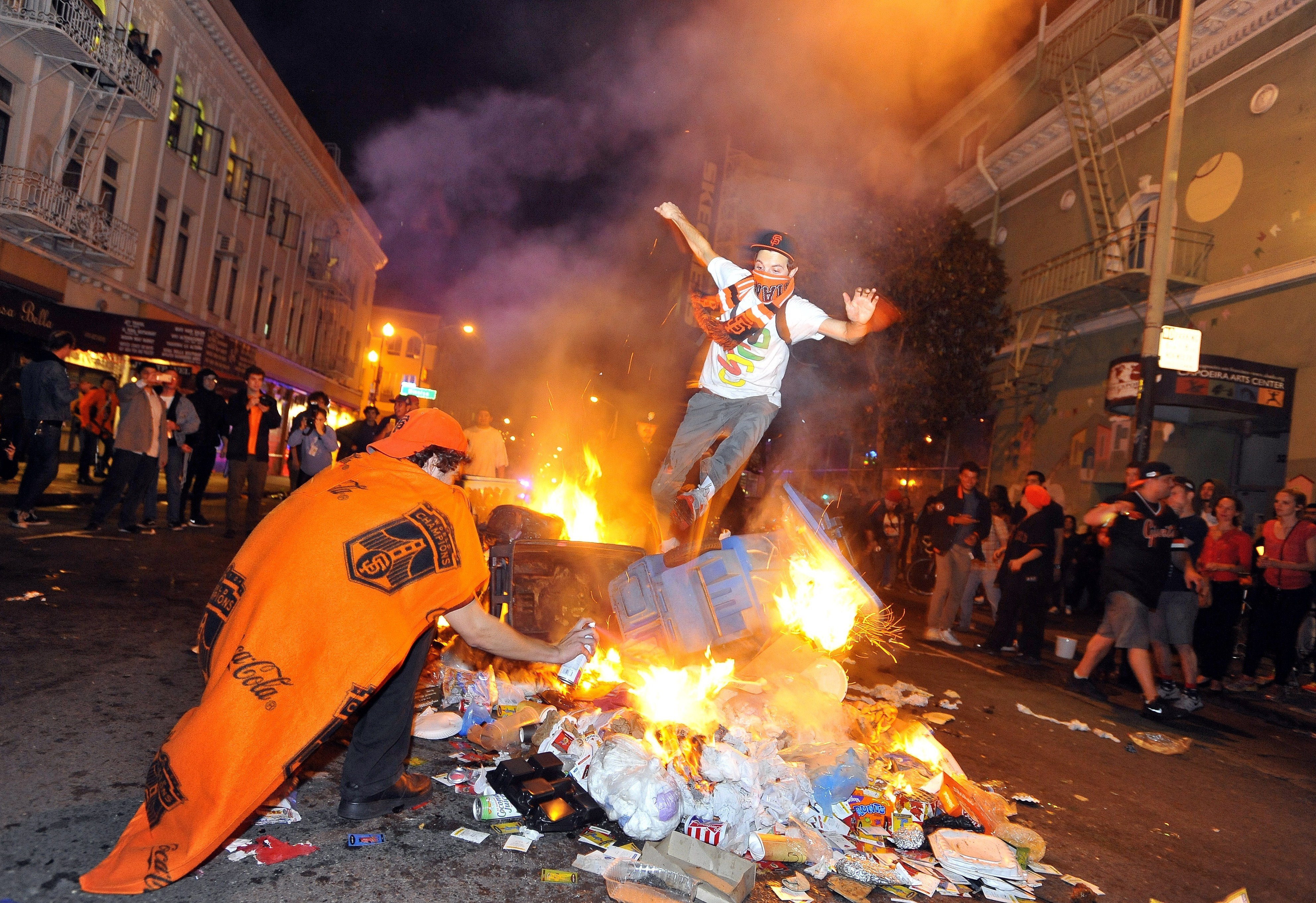 Muni shut down bus service shortly after 10 p.m. Wednesday, after rioters climbed on top of buses, shattered windows and swung from power lines.
While tearing apart the city in the name of celebrating civic pride happens in other cities after World Series victories -- riots rattled Boston last year and famously left one dead and 80 injured in Detroit in 1984 -- San Francisco has missed the opportunity for the third time in five years to set a more positive standard.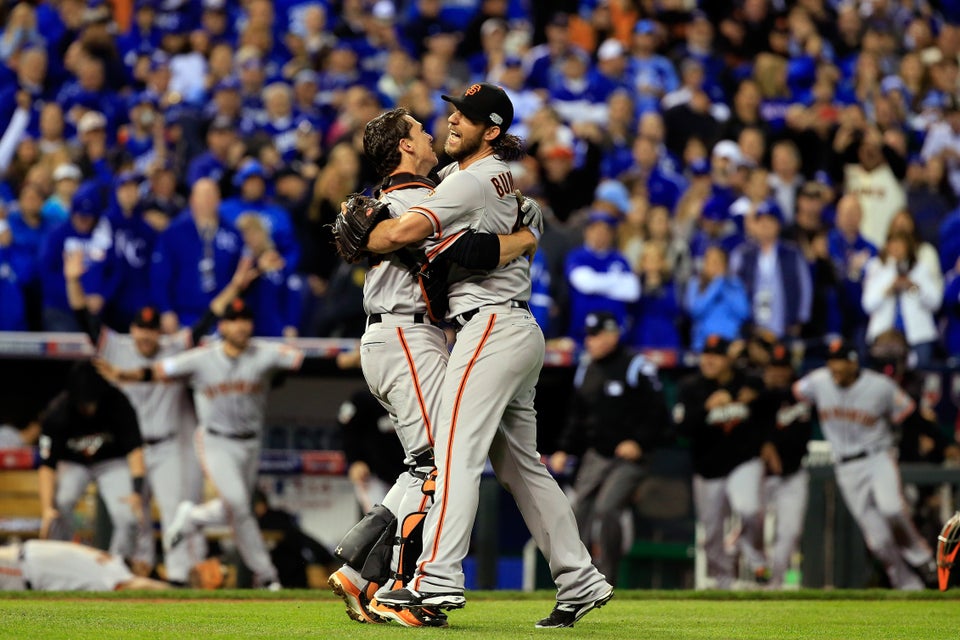 PHOTOS: World Series Game 7