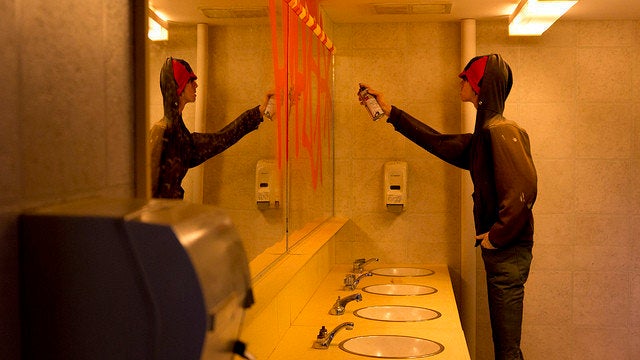 Scrappy, irreverent, political and progressive, Barry McGee's artwork seems like it could have only been born in the Bay Area. Since attending San Francisco Art Institute in the late 1980s, McGee has found a canvas waiting on every crack and corner of his hometown, an urban utopia for oddballs.
This year the street artist is being recognized with a retrospective and an art book, both titled in his honor. The artist (who also goes by Twist and R.Fong among other pseudonyms) has always had an unconventional relationship with identity, and we have to admit we were a little worried that a conventional tribute would dilute the power McGee's outsider aesthetic. But after seeing the works in their bizarre and intimate glory, we are happy to report the works are surviving just fine. They aren't hanging in the Berkeley Art Museum, they are taking it over.
Upon approaching the BAM's exterior you are hit with giant red graffiti letters, jarring and subversive, despite obviously being authorized. McGee's work shows that the transgressive power can live inside the art itself, not under the conditions of its making. The aggressive complexity of the show doesn't check the dark aspects of urban life at the museum door, but instead amplifies them in electric colors and geometric shapes. "A wayward man passed out on the street, a fantastic tag on a building, a couple hugging, a pile of interesting garbage," McGee cited as inspiration to Life and Times.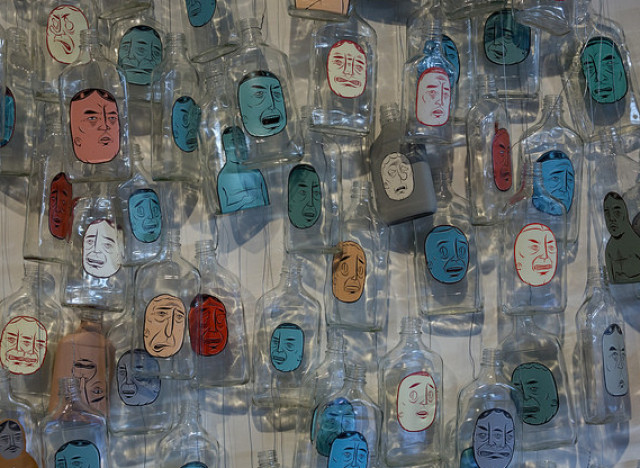 The show resembles an enchanted junk yard or a hoarder's carnival, every space crammed with art -- whether in the form of a cartoon face, lettered signage or meaningful ephemera of his family and friends. Baggies of loose sketches, broken VCRs, painted spray cans... nothing is excluded or privileged in McGee's choreographed chaos. In "Untitled" (2005), a sea of vacant, frowning faces atop dangling glass bottles, reminding us of looking out onto a subway car surrounded by strangers, none of whom are smiling. We can't help but wonder if everyone evokes such an expression of unspoken sorrow when we think no one is looking. These small but pervasive aspects of urban life are where McGee excels most, his intimacy outshining his aggression.
Barry McGee's exhibition will show at the Berkeley Art Museum until December 9, 2012. The book "Barry McGee," is published by D.A.P., University of California, Berkeley Art Museum and Pacific Film Archive.
Check out the slideshow below and tell us if you think McGee holds onto his badass Bay Area aesthetic in the comments section.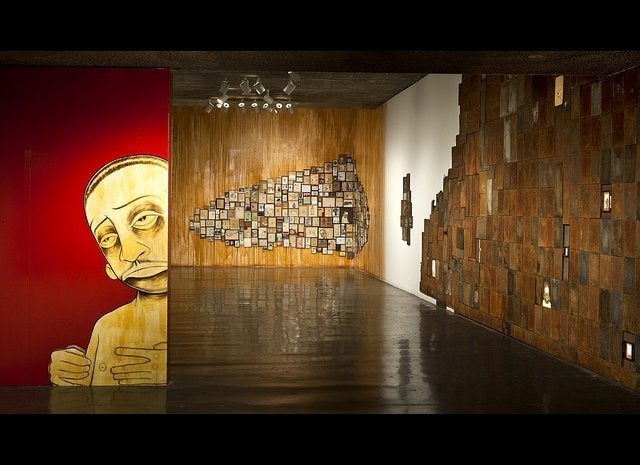 Barry McGee
Related
Popular in the Community