 A gun show held this weekend at the Cow Palace in Daly City, just south of San Francisco, drew a record number of gun enthusiasts--many of whom flocked to the show out of fear that potential new gun control regulations could soon make guns more difficult to obtain.
Even though, due to California's strict gun laws, no one was able to walk away from the event with a newly purchased gun in hand, an estimated 10,000 people packed the historic arena on Saturday alone for the annual Crossroads of the West gun show.
Gun show president Bob Templeton, who has been staging this event at the Cow Palace for nearly 40 years, told ABC San Francisco on Saturday afternoon that he expected another 8,000 to show up on Sunday.
"I cannot believe the number of people and cars," attendee Bob Daziel told KGO Radio with a laugh. "Obama wants to take everybody's guns away. So they're down here buying ammo, buying guns, they're getting ready for the next revolution."
This elevated level of interest in buying guns following a high-profile mass shooting, like the one that occurred late last year at Sandy Hook Elementary School, isn't exclusive to the San Francisco Bay Area--gun sales around the country have increased dramatically in recent weeks.
"There tends to be a spike in interest in buying guns after a mass shooting, but that's a short-term trend," explained attorney Lindsay Nichols of the Law Center to Prevent Gun Violence. "The long-term trend over the years is fewer households owning guns, but the people who do own guns owning more of them."
While the event was filled with a lot of self-described conservatives, they weren't the only group at the show. The San Jose Mercury News reports:
There were even some of the left-leaning folks the Bay Area is famous for…That included San Jose resident Steve Cozens, a self-described liberal who had plenty of skateboarding gear, including the Vans shoes he wore as he walked out with a pack of bullets for the two rifles he's building.

"If there's a mob of 50 people coming down the street, and they've just burned five or six houses, I'm not going to wait for them to come to my house," said Cozens, a 50-year-old father who recently overcame his "intimidation" of guns and now thinks his Second Amendment rights are in danger.
In recent years, both the San Francisco and San Mateo county Boards of Supervisors have passed resolutions urging Crossroads of the West to stay away from the Cow Palace; however, because the building is owned by the state's Department of Food and Agriculture, it isn't bound the decisions of either county's legislative body.
In 2009, State Senator Mark Leno (D-San Francisco) proposed a law that would have banned the state-owned facility from hosting gun shows; however, the bill was ultimately vetoed by then-California Governor Arnold Schwarzenegger. The Hollywood actor and former governor is a vocal proponent of Second Amendment rights, but has said he supports some gun control measures, such as closing loopholes that, in other states, allow people to buy firearms at gun shows without first submitting to a background check.
California has some of the toughest gun laws of any state in the country--with mandatory background checks, licensing of gun dealers, 10-day waiting periods, required written tests for all gun owners, recording of all firearm sales, handgun micro-stamping and a limiting each individual to one handgun purchase per month.
Unlike in some other states, there is no difference in California between what people are allowed to buy at gun shows and what they're allowed to buy at traditional gun shops. However, these types of shows still give gun control advocates like Nichols cause for concern.
"There are no laws on the books regarding the presence of law enforcement at all gun shows and that certainly increases the risk that legal requirements aren't being followed," she said, noting that not enough research has been done to adequately determine how frequently sales at gun shows skirt gun control rules.
Representatives from Crossroads of the West were not immediately available for comment.
In the wake of the Sandy Hook shooting, gun shows like Crossroads of the West are increasingly drawing scrutiny from local communities concerned about gun violence. The San Diego county beach town of Del Mar, CA, has launched a petition drive to block Crossroads of the West from holding gun shows at the Del Mar Fairground.
Before You Go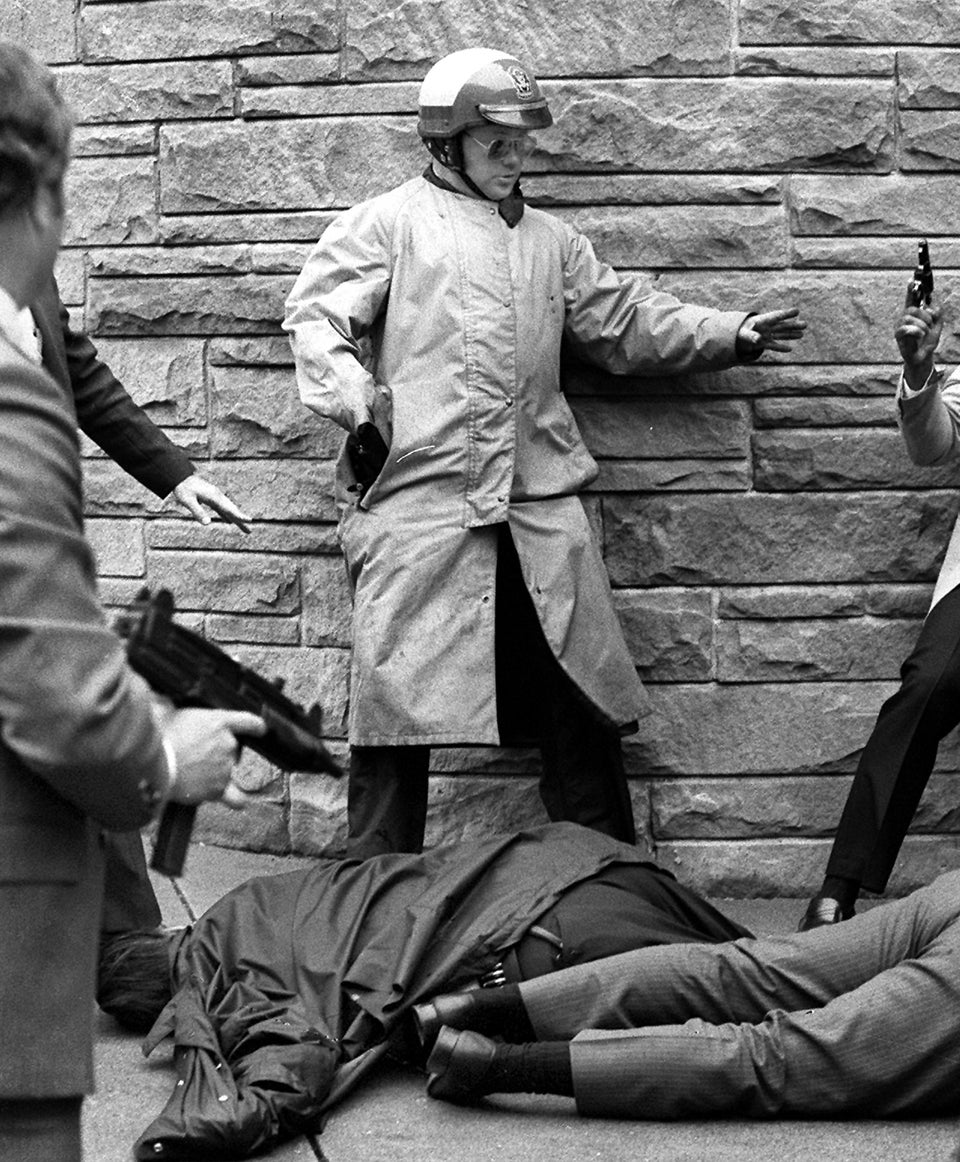 Pivotal Moments In The Federal Gun Control Debate
Popular in the Community