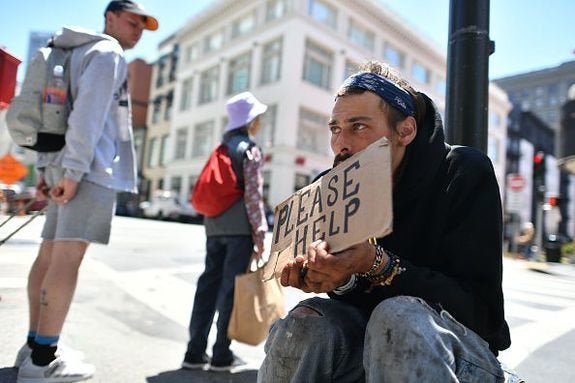 The CEOs of two major tech companies in San Francisco ― Marc Benioff of Salesforce and Jack Dorsey of Twitter ― began squabbling Friday over one of the city's most pressing issues: What should the city do to address its growing homeless problem?
Their back-and-forth centered on Proposition C, a city ballot measure that would tax the city's wealthiest businesses to fund the city's underperforming homelessness services such as permanent housing, mental health programs and shelter beds.
Here's what you need to know about the contentious proposal.
How much money are we talking about?
Prop C would tax businesses at between 0.175 and 0.69 percent of their gross annual receipts to fund homelessness initiatives if the businesses receive over $50 million in gross annual receipts.
About 300 to 400 businesses would be affected, but many view the proposal as taking particular aim at the city's booming tech industry.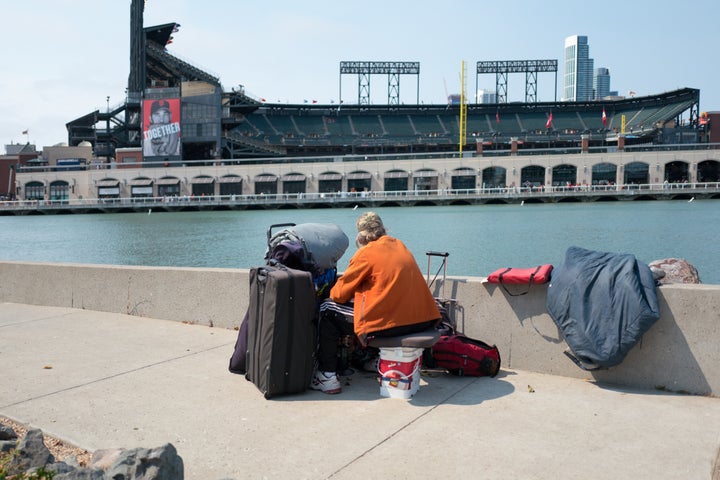 If passed, the ballot measure would raise as much as $300 million for homelessness services, nearly doubling what the city currently spends to help the 7,500 individuals and 1,200 families living on its streets. San Francisco is among the 10 U.S. metropolitan areas with the largest homeless populations.
Prop C mandates that half of the money it generates should go toward permanent housing; one-quarter toward mental health and addiction services; 15 percent toward homeless prevention programs, such as rent assistance and eviction defense; and 10 percent toward emergency shelters and hygiene programs.
What effect would it have on homelessness and businesses?
In a report assessing the ballot measure's claims, San Francisco's Office of Economic Analysis determined that Prop C would likely succeed in reducing homelessness in San Francisco, "improving health outcomes and reducing the use of acute and emergency services in the city."
But on the flip side, the report found, the tax hike could cost the city 725 to 875 jobs a year over the next two decades ― a net estimate found by factoring in both the jobs lost because of higher business taxes and the jobs gained by increased spending on construction and homeless services.
Prop C is expected to result in an estimated 0.1 percent loss of city GDP.
Who supports it?
Benioff has been the tech industry's most vocal Prop C advocate and recently pledged at least $2 million to help it pass. He also called out Dorsey for acting in his own financial interest without providing another solution.
House Minority Leader Nancy Pelosi (D-Calif.), Rep Jackie Speier (D-Calif.), the San Francisco police commissioner, the San Francisco Board of Education leaders and some of the city's progressive supervisors support Prop C.
Who's against it?
Dorsey, who is also the CEO of the San Francisco-based mobile payments company Square, sided with San Francisco Mayor London Breed against Prop C on the basis that San Franciscans should listen to the mayor.
Breed hasn't laid out an alternative plan, but she has raised concerns about the economic impact of Prop C, as well as the fact that it lacks a precise spending plan and does not plan for oversight or audits on how the money is spent.
Other opponents of Prop C include Jon Zieger, CEO of the tech company Stripe; State Sen. Scott Wiener (D); and the San Francisco Chamber of Commerce.
CORRECTION: A previous version of this story said Jon Zieger is the the CEO of Square. He is the CEO of Stripe.