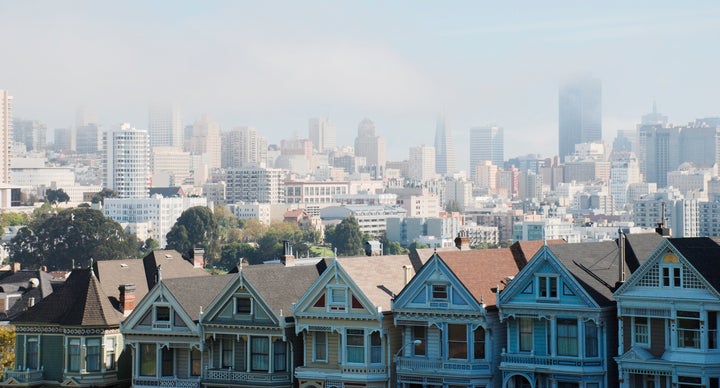 This is an apartment listing San Francisco residents can only dream about: $150 for a brand new, three-room apartment with a "tremendous fireplace." Yes, it's real ― or it was in 1961. Today, a one-bedroom at the same address rents for $2,800 a month.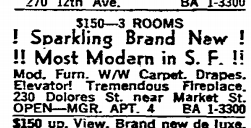 Eric Fischer, a developer and data artist at Mapbox, analyzed thousands of apartment listings going back to 1948. Though there have been some deviations, he notes, rents have gone up about 6.6 percent annually since the 1950s, or 2.5 percent when inflation is taken into account.
"Today's outrageous prices are exactly in line with the 6.6 percent trend that began 60 years ago," Fischer wrote on his blog, Experimental Geography.
Prices began rising when the city ran out of large areas of vacant land, Fischer said.
Fischer's analysis began with a conversation on Twitter about the number of kitchens allowed in apartments, which sent him to the library to look up an obscure zoning rule. While he was there, he came across other documents about neighborhood revitalization and housing.
"It was just remarkable reading this thing from 1968, basically about gentrification in the Mission," he told The Huffington Post. "It just became apparent pretty quickly that these trends in housing prices and gentrification and all these issues, we think of them as new issues, but they've been going on for decades."
Fischer used a combination of sources to track rent over the years. He modeled his data after the San Francisco Housing DataBook, which tracked rents advertised in the San Francisco Chronicle on one day each year between 1979 and 2001. He used archives of Craigslist postings for the later years, and, most impressively, scoured microfilm and page scans of the Chronicle from 1948 to 1979, transcribing prices from 12,000 ads. The below image shows a few listings for furnished apartments in a 1961 issue of the Chronicle.
Fischer also used city records to graph housing inventory, as well as federal data on wages and number of employees as a stand-in for the health of the economy and the pool of people who need housing. Comparing supply and employment with rents, his models show that rising housing costs are driven by increasing wages, but increasing housing supply appears to moderate rent growth.
Fischer analyzed how rents could hypothetically go down, based on his model. Assuming you don't want to lower wages or employment, rolling back to the inflation-adjusted rents of 1995 (half of current costs) would require increasing the housing supply by 30 percent.
But that's not realistic, he points out, "because the necessary construction rates were never achieved even when planning and zoning were considerably less restrictive than they are now."
Keeping rents steady would currently require increasing the housing supply by 5,700 units, or 1.5 percent ― more than triple the rate of growth since 1975.
"Whatever the goal ought to be, it is a long way away," he wrote.
Fischer said his data predicts that, at the very least, increasing the supply of housing at any price point won't make rents go up.
"I think that it's getting people talking quantitatively about what the solution might be, which I think is as good of a [result] as I can hope," he said. "I'm just trying to do my part to make information available. Hopefully, if we all pool our thoughts on this, then we can figure it out."
Fischer has seen the effect of the housing crisis first-hand since he moved to California in 2000 ― first to San Francisco, then Oakland.
"Housing was shockingly expensive and unavailable in 2000 and feels like it has been getting worse ever since," he wrote in an email. "I am insulated from the direct problem now myself, except that it's hard to imagine how it would ever be possible to move again."
Kate Abbey-Lambertz covers sustainable cities, housing and inequality. Tips? Feedback? Send an email or follow her on Twitter.
_____
Related stories:
Related
Before You Go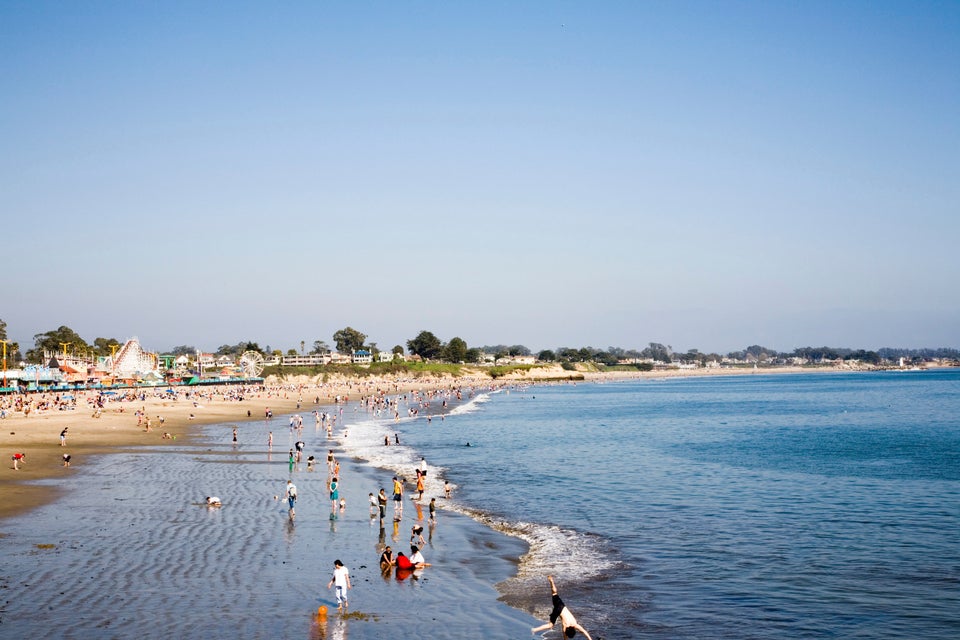 11 Great Cities To Move To That You Haven't Thought Of Yet