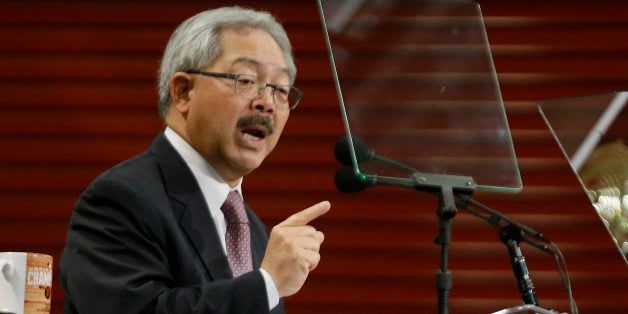 San Francisco will not use taxpayer money to fund any city employees' trips to Indiana in light of the state's new law allowing discrimination against the LGBT community.
We stand united as San Franciscans to condemn Indiana's new discriminatory law, and will work together to protect the civil rights of all Americans including lesbian, gay, bisexual and transgender individuals.

Effective immediately, I am directing City Departments under my authority to bar any publicly-funded City employee travel to the State of Indiana that is not absolutely essential to public health and safety. San Francisco taxpayers will not subsidize legally-sanctioned discrimination against lesbian, gay, bisexual and transgender people by the State of Indiana.
Salesforce CEO Marc Benioff canceled the company's events in Indiana, saying Thursday he would not require his employees or customers to travel to a state where they could face discrimination. Even before Pence signed the bill, Benioff had announced Wednesday that the company would reduce its investment in Indiana due to outrage over the bill.
Tim Cook, CEO of Silicon Valley-based Apple, tweeted Friday that the company is "deeply disappointed" in the new law and is urging Arkansas Gov. Asa Hutchinson (R) to veto a similar measure on his desk.
San Francisco-based Yelp's CEO, Jeremy Stoppelman, also released a statement Thursday suggesting the crowdsourced review site would back out of Indiana.
"It is unconscionable to imagine that Yelp would create, maintain, or expand a significant business presence in any state that encouraged discrimination by businesses against our employees, or consumers at large," he wrote. "Yelp will make every effort to expand its corporate presence only in states that do not have these laws allowing for discrimination on the books."
"Moving forward, we intend to closely examine the implications of this bill and how it might affect future events as well as our workforce," NCAA President Mark Emmert said.
HUFFPOST READERS: If you live in Indiana, and feel you've been discriminated against due to your sexual orientation or gender identity, we want to hear from you. Email your story or any tips to openreporting@huffingtonpost.com. Include your name, the city you live in, and a phone number if you're willing to be contacted by a reporter.
Before You Go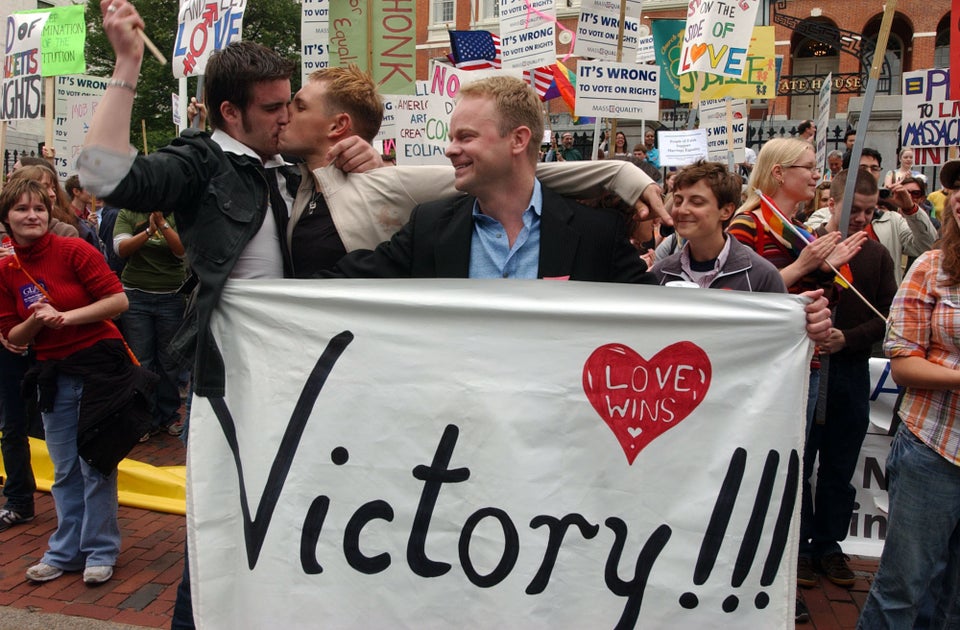 10 Incredible Improvements For LGBT People Since The First State Legalized Gay Marriage
Popular in the Community