A book checked out from a San Francisco library 100 years ago was returned last week, outliving the library branch it was checked out from in the first place.
The San Francisco Chronicle reported that Webb Johnson returned a copy of the short story collection Forty Minutes Late that had been checked out by his great-grandmother Phoebe in 1917.
She checked out the book from the library's Fillmore branch, which has since shut down, and she died one week before it was due.
The book was returned during the library's amnesty program, San Francisco's local ABC news station reported. The program, offered in the beginning of the year, allows library-goers to return overdue books without paying a fine. Little did the library know there was a book on its way back that technically carried a fine of more than $3,500.
Even so, the library usually caps overdue fees at $5, according to the Chronicle.
This isn't the first century-old library tome to be returned. Last month, the granddaughter of a man who attended Hereford Cathedral School in Hereford, England, returned a book her grandfather borrowed from the school library sometime between 1886 and 1894.
Related
Before You Go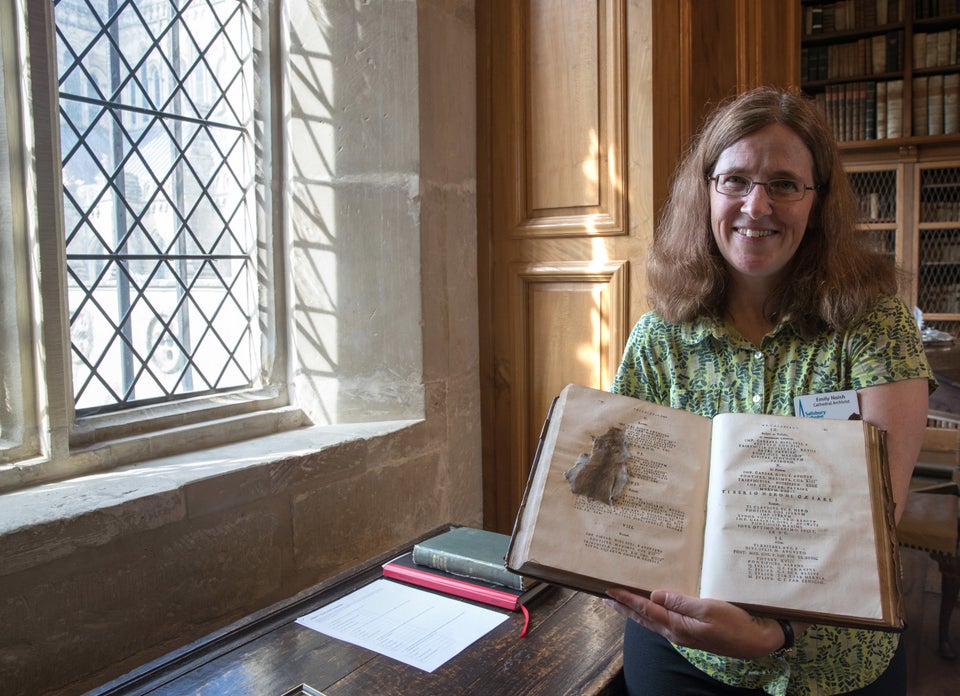 Salisbury Cathedral Opens Its Ancient Library To Public
Popular in the Community