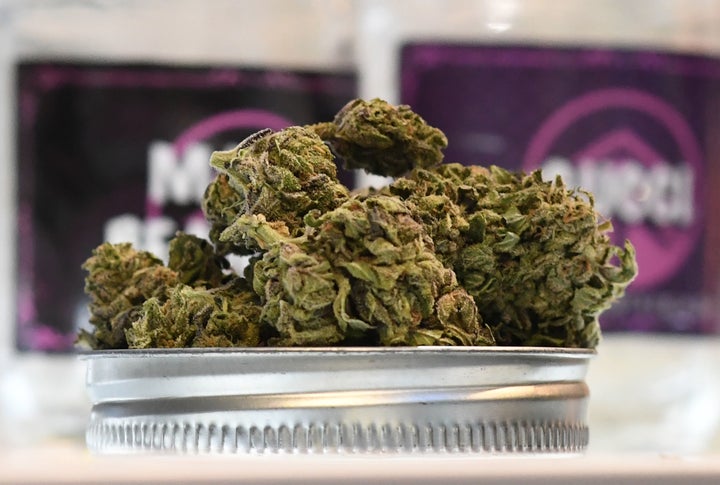 San Francisco's top prosecutor is working with a tech nonprofit to develop an app that would automate the process for individuals with past marijuana convictions to get those offenses cleared from their record, the San Francisco district attorney's office announced Tuesday. 
District Attorney George Gascón said his office would be teaming up with Code For America, a nonprofit group that develops technology with the government to help solve community problems. The group will provide the office with an online app called Clear My Record, which will allow prosecutors to automatically fill out the required forms and generate a digital file that they can then submit to the court to clear a person's past pot convictions. Reformers view it as a meaningful step toward further reducing the harms from the failed war on drugs. Criminal convictions can have devastating consequences long after an offense was committed, making it difficult to obtain employment, bank loans and housing.
"When the government uses 20th-century tools to tackle 21st-century problems, it's the public that pays the price," Gascón said. 
When California enacted Proposition 64, it didn't just legalize marijuana for recreational purposes but also instituted one of the most progressive criminal justice reforms in the country. The law authorized a new process for individuals in the state to get their previous marijuana-related convictions retroactively reduced, reclassified as lesser offenses or cleared altogether. 
And while the relief for past convictions is a component built into California's new marijuana laws, the process is not automatic. Individuals with past marijuana convictions must know the relief exists, petition the courts themselves to file the appropriate paperwork and may need to retain an attorney to do so. The process can be time-consuming and costly.
When the government uses 20th-century tools to tackle 21st-century problems, it's the public that pays the price.

San Francisco District Attorney George Gascón
In January, Gascón announced that his office would automatically be applying the law to all misdemeanor and felony cases in San Francisco dating back to 1975. In total, his office will be reviewing, recalling and resentencing up to around 8,000 cases that were sentenced prior to the ballot measure's passage. The approach is novel because no action is required from eligible individuals with past marijuana convictions to take advantage of the law. The DA's office is applying the relief process on its own.
On Tuesday the DA said that the felony convictions his office was working on take much more time to process due to an analysis of rap sheets in order to make the proper eligibility determinations for an individual. But with the app from Code For America, Gascón expects the process to become automated for his office and speed up the pathway to relief for individuals with these marks on their records.
The new process will be applied to 4,940 felony marijuana convictions that the office identified dating back to 1975, Gascón said, and will still not require any action from those with the past weed convictions on their records. 
San Francisco city and county officials have found that the black community has been over-represented in marijuana-related arrests in the region, even though multiple studies have found that rates of marijuana use and sale are similar across racial lines. In a study from the city's Human Rights Commission on the effects of marijuana policy in the region, between 1999 and 2000, arrests of African-Americans for marijuana-related offenses jumped from 34 to 41 percent, despite black San Franciscans making up less than 8 percent of the population in 2000. In 2011, after the penalty for marijuana possession was downgraded from a misdemeanor in San Francisco, 50 percent of marijuana-related arrests were of African-Americans, while they represented just 6 percent of the region's population in 2010.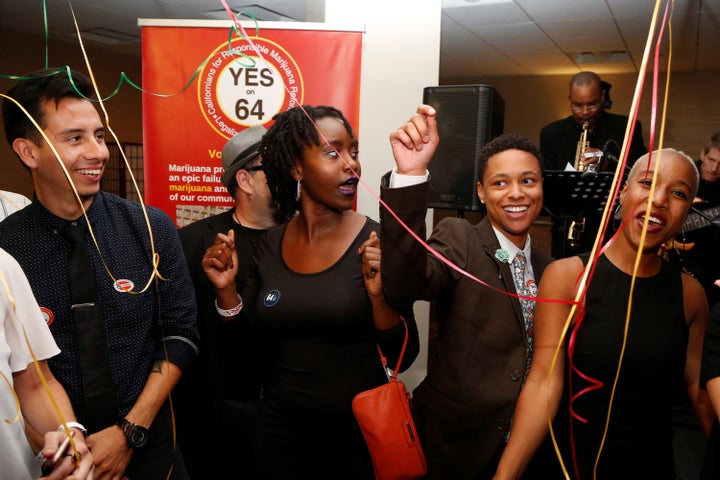 California has produced vast amounts of marijuana for years. In 1996, it became the first state to legalize medical marijuana. And despite the passage of more permissive laws, there were still thousands of marijuana-related arrests annually. From 2006 to 2015, there were nearly 500,000 people arrested for marijuana offenses, a recent Drug Policy Alliance report found, but the group estimates there may be closer to 1 million people in the state with convictions that could now be eligible for relief. However, across the state, only about 5,000 people have so far applied in the first several months of the year to have their marijuana sentences reviewed for possible relief, according to data compiled by the Judicial Council of California. 
Prosecutors in pot-friendly jurisdictions have enormous power to offer relief for people previously convicted of marijuana offenses in their jurisdiction, but many aren't using it ― either because they don't want to, they don't have the resources for the process or because state legislatures haven't passed laws that allow relief for now-legal acts.
But for those that can and want to provide relief, Code for America said that it plans to expand the pilot app to a handful of other California counties with the goal of clearing 250,000 marijuana convictions by next year. 
"I'm hopeful that this partnership will inspire many prosecutors who have cited resource constraints to join this common-sense effort and provide this relief," said Gascón. 
Calling all HuffPost superfans!
Sign up for membership to become a founding member and help shape HuffPost's next chapter