SAN FRANCISCO ― London Breed will be the next mayor of San Francisco after fellow front-runner Mark Leno announced his concession Wednesday, marking a milestone in the diverse city's political history.
"The message that this sends to the next generation of young people growing up in this city is that no matter where you come from, no matter what you decide to do in life, you can do anything you want to do," Breed said on the steps of City Hall steps shortly after Leno conceded.
"Her success is San Francisco's success," Leno said. As of Tuesday, Breed had a 1,861-vote lead over Leno, with just over 9,000 votes left to be counted, according to the city's Department of Elections.
This marks the end of the road for the other leading candidates, Jane Kim and Angela Alioto, who also vied to finish the late Mayor Ed Lee's term that runs through 2020. Though San Franciscans voted to elect his replacement more than a week ago, the use of an unusual ranked-choice voting system in an extremely close race slowed down the count.
Kim also congratulated Breed in a Facebook post on Wednesday. "I'm proud to live in the largest city in America with a woman as mayor," she wrote.
Breed, the Board of Supervisors president, will be San Francisco's first black woman to permanently hold the role, which she held temporarily late last year when she stepped in as acting mayor after Lee's sudden death in December of cardiac arrest.
Shortly after she announced that she would then run for the permanent office, the board voted to replace her as interim mayor with Supervisor Mark Farrell. Those who pushed for the replacement said that letting her continue to serve as interim mayor gave her campaign an unfair advantage, but the emotions surrounding her contentious ouster may have ultimately given her a leg up in the June election.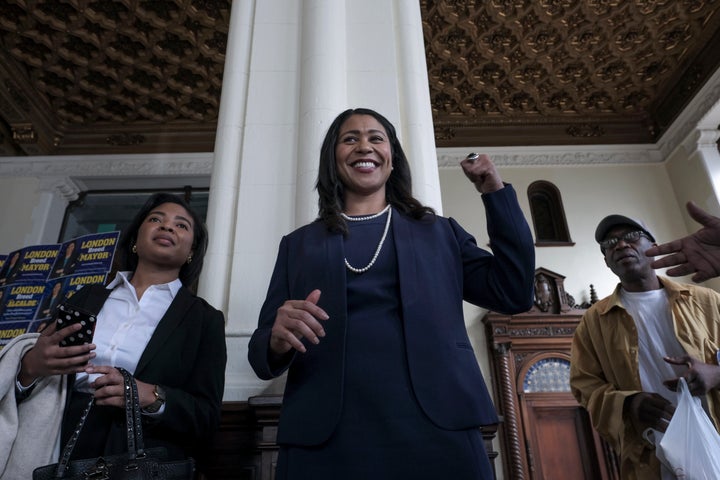 Breed, a lifelong San Franciscan who grew up in public housing in the district she now represents, was first elected to the Board of Supervisors in 2012 and was named its president in 2015.
Leno could have been the first openly gay mayor of San Francisco, a city that's long been on the forefront of LGBTQ rights. But this election cycle hasn't been Leno's first opportunity to break down barriers.
In 2008, he became the first openly gay man to be elected to the California Senate ― a role held until November 2016. Prior to that, he became one of the first two openly gay men elected to the California Assembly in 2002 after serving on the San Francisco Board of Supervisors starting in 1998.
Kim could have been the city's first Asian-American woman to serve as the city's mayor and only the second Asian-American to land the job. That milestone was set by the late Mayor Ed Lee, whose death prompted this election to choose a mayor who would finish off his term.
Kim has served on the city's Board of Supervisors since 2011, representing many of the neighborhoods bearing the brunt of the city's homelessness crisis. In 2016, she ran for the California Senate but lost to then-fellow San Francisco Supervisor Scott Wiener.
Former Supervisor Angela Alioto, the daughter of former San Francisco Mayor Joseph Alioto, served on the board until 1997 and unsuccessfully ran for mayor in 1995 and 2003. She, Breed and Kim all stood a chance to be the city's second female mayor, following in the footsteps of Sen. Dianne Feinstein (D-Calif.), who was mayor from 1978 to 1988.
The candidates clashed mainly over their visions of how to address San Francisco's housing shortage and its skyrocketing cost of living. Their divergent perspectives on SB827, a stalled statewide proposal to give developers broad freedom to build multifamily housing complexes near public transportation regardless of local zoning restrictions, emerged as a defining issue for many voters.
Breed fully supported the proposal and has often argued that encouraging new construction is as an opportunity to let luxury housing provide funds for middle- and lower-income living spaces. Kim emerged on the opposite end of the spectrum, arguing that it would allow developers to destroy the character of neighborhoods and would put more pressure on San Francisco to build while letting suburbs with minimal public transit off the hook. Leno and Alioto settled somewhere in the middle on the issue.
The winner was selected through the city's uncommon ranked-choice voting system, which is thought to save money on expensive runoff elections and elect the most broadly supported candidate. The system asks voters to rank their first, second and third choice for mayor, and if one candidate wins at least 50 percent of the vote, that person is named the winner. But if not, a complicated process ensues in which the last-place finisher is eliminated and any voters who ranked that person first will now have their vote count toward their second choice. The process continues until there is a majority winner.
Under that system, it's possible that the candidate with the most first-choice votes won't win. Oakland, San Francisco's neighbor to the east, saw that happen with its mayoral race in 2010.
Hoping to keep votes away from occasional front-runner Breed and leverage the ranked voting system, Leno and Kim teamed up last month to encourage their supporters to name them as their first or second choices. The plan of attack appeared to be working in Leno's favor for a while, as votes for eliminated candidates trickled down to him. But Breed pulled ahead as the remaining votes were counted.
Breed must now name a successor to her seat on the Board of Supervisors, which will then vote on a new president.
This article has been updated with additional details about the race and a statement from Breed.
CORRECTION: A previous version of this story indicated that Breed's term would extend into the next one starting in 2020. Her victory this week only secures her position for the remainder of Lee's term.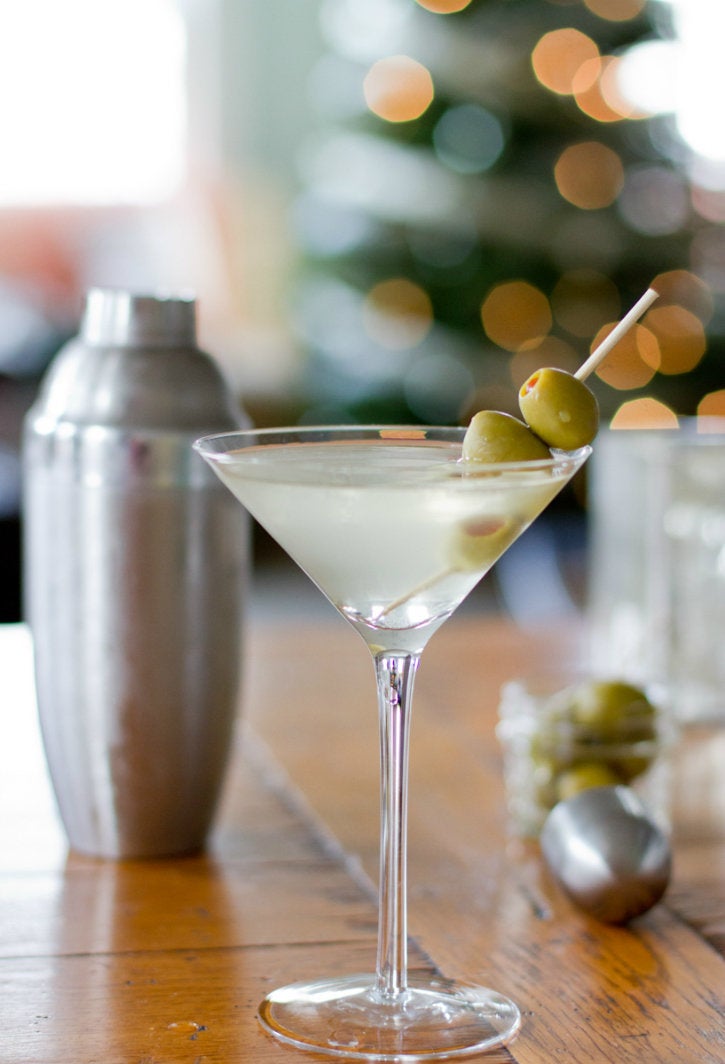 Strong Election Day Cocktails