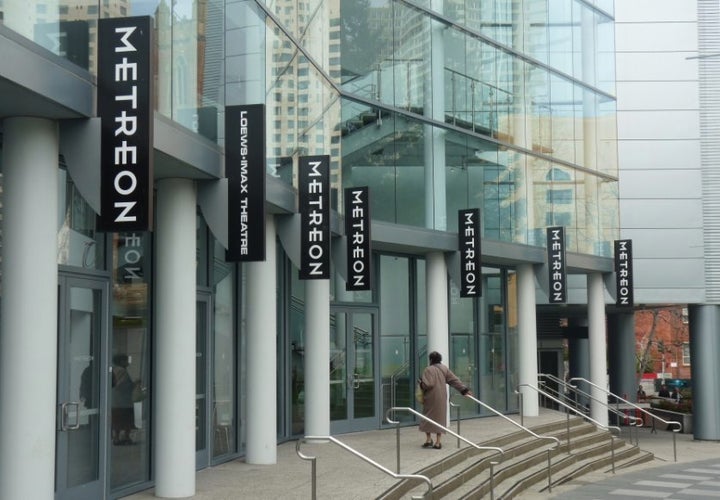 When it opened in 1999, the Sony Metreon was supposed to be the future of American commerce--an ambitious shopping experience that, though its innovative design, would expand the definition of the word "mall" far past the places that pop star Tiffany played concerts in the '80s.
Packed into a single hyper-kinetic jumble was a massive movie theater complex (complete with multiple IMAX screens), a bevvy of restaurants, an arcade filled with networked games based on the work of hip, French graphic novelist Jean Giraud, a store exclusively selling Sony PlayStation video games and a children's play area modeled after Maurice Sendak's beloved children's book Where The Wild Things Are.
Less than a decade later, the experiment was almost universally deemed a failure.
Virtually everything in the mall had closed, save for the movie theater and a few restaurant hold-outs serving as the few remaining molars in the Metreon's increasingly gap-tooth smile.
Much like it did with similar projects in Europe and Asia, Sony eventually turned it back on the Metreon and sold the building to the Sydney-based Westfield Group, the owners of the nearby Westfield Center shopping mall on Market Street.
The Metreon's slow decline would have likely been the end of the story had the new developers not had big plans for the property. Sitting in a piece of prime real estate between the floods of hungry, badge-wearing conventioneers radiating out in concentric circles from the Moscone Center on one side and Union Square's never-ending flocks of tourists on the other, the Westfield Group decided that, with a major redesign and a whole host of new tenants, the Metreon was poised to once again become a vibrant shopping, eating and entertainment destination.
This Saturday, following a $30 million remodeling job, the new Metreon is now open for business.
The new space sports a bright, airy design halfway between the Apple store's spacious modernism and the type of upscale food court that Westfield Group has installed in countless shopping centers around the globe.
With the redesign comes a whole host of new tenants such as the Buckhorn Grill, Le Boulange and Massage Envy Spa--some of which opened in conjunction with the mall itself this weekend and the others on schedule for the coming months. In total, nearly two-dozen new stores are on track to eventually come into the space.
However, the Metreon's highest-profile new tenant, the first San Francisco location of discount big box retailer Target, won't move in until October.
In addition to the new stores coming in, the new Metreon also sports a 30,000 top-floor events space that can be rented out for private parties and conventions.
Check out this slideshow of pictures from the newly redesigned Metreon:
Calling all HuffPost superfans!
Sign up for membership to become a founding member and help shape HuffPost's next chapter
BEFORE YOU GO