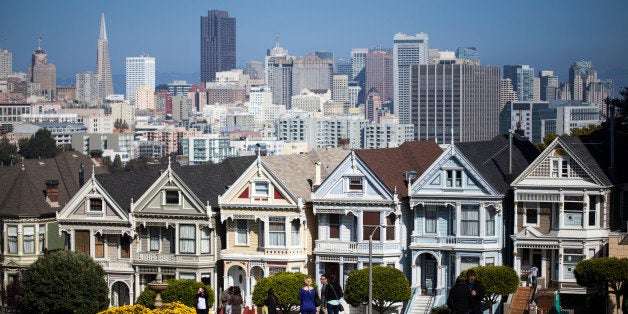 SAN FRANCISCO -- A new study released Wednesday finds that increasing San Francisco's minimum wage would give raises to 23 percent of the city's workforce, helping to reduce the city's growing income inequality.
San Francisco voters this fall are set to consider a ballot measure that would raise the local minimum wage from $10.74 to $15 an hour by 2018. The measure is part of a Bay Area-wide "regional referendum" backed by a coalition of labor and community groups that is also looking to raise the wage in nearby Oakland, Richmond, Berkeley and Concord.
Researchers from the University of California, Berkeley found that 142,000 San Francisco workers would see an increase in pay if the measure were approved in November. According to the study, average annual incomes for those individuals would rise by about $2,800. This would result in a total increase in earnings of $397 million by 2018.
The study also found that hiking the minimum wage would be especially beneficial for women and minorities. Under the proposed law, 26 percent of female workers in the city would receive a raise (compared to 21 percent of male workers), while minorities would account for 71 percent of those affected by the wage increase.
"It will have a very real impact on the lives of a good number of workers in San Francisco," Ken Jacobs, chairman of the UC Berkeley Center for Research on Labor and Employment and co-author of the study, told The Huffington Post. "It's one way that [the technology industry's] prosperity becomes shared across a larger sector of the workforce."
"Does it end income inequality in San Francisco? No," Jacobs said. "But if we think of income inequality as both the people at the top rising and the people at the very bottom struggling, what this does is bring up the people at the bottom."
Opponents of the ballot measure argue that an increase in the minimum wage would stifle employment growth and ultimately cost jobs. A study by the city's Office of Economic Analysis, released earlier this month, gave some backing to that claim, finding that the proposed wage increase would help workers but could reduce private sector employment.
Jacobs said the Office of Economic Analysis model failed to consider key variations across industries and thus offered an imperfect picture of the impact of a minimum wage hike. The Berkeley study did find that raising the minimum wage would modestly increase operating costs for retailers and restaurants, resulting in a 2.7 percent increase in restaurant prices by 2018. However, Jacobs noted, there's no evidence that the city's 2003 minimum wage increase affected restaurant employment.
San Francisco's economic divisions have widened dramatically in recent years, fueled in part by the booming economy of Silicon Valley. A Brookings Institution report, released earlier this year, found that San Francisco's income gap is growing faster than that of any other U.S. city. Between 2007 and 2012, the 20th percentile of earners saw an average annual income drop of $4,309, while the 95th percentile saw an average boost of $27,815. A June report by the city's Human Services Agency found that San Francisco's income inequality is on par with that of developing nations like Rwanda and Guatemala.
As the San Francisco Chronicle noted, a minimum wage increase wouldn't be a cure-all for the city's economic woes. The cost of living is among the nation's highest: According to one estimate, a single adult with no children needs to earn at least $15.66 an hour to afford living in the city. But with sky-high rents only increasing and evictions on the rise, backers of the minimum wage hike hope the initiative will begin to close the gap and allow working class families to remain in San Francisco.
Oakland, San Francisco's neighbor across the Bay, is also weighing a minimum wage hike this fall. An earlier UC Berkeley study found that as many as 48,000 individuals -- about 30 percent of Oakland's workforce -- would see their wages go up if voters increased the city's minimum wage from $9 to $12.25 an hour by 2015.
"Income inequality is a crisis in this nation. It's a national disaster," Gary Jimenez, president of Lift Up Oakland and vice president of SEIU 1021, said in a statement to The Huffington Post. "The incredible popularity of our initiatives in these cities will have a ripple effect, and other Bay Area cities are going to move to raise their wages. This is a great first step to reduce economic inequality. We are creating a regional standard for working conditions, and that will benefit us all."

Click here to read the latest UC Berkeley study.
Before You Go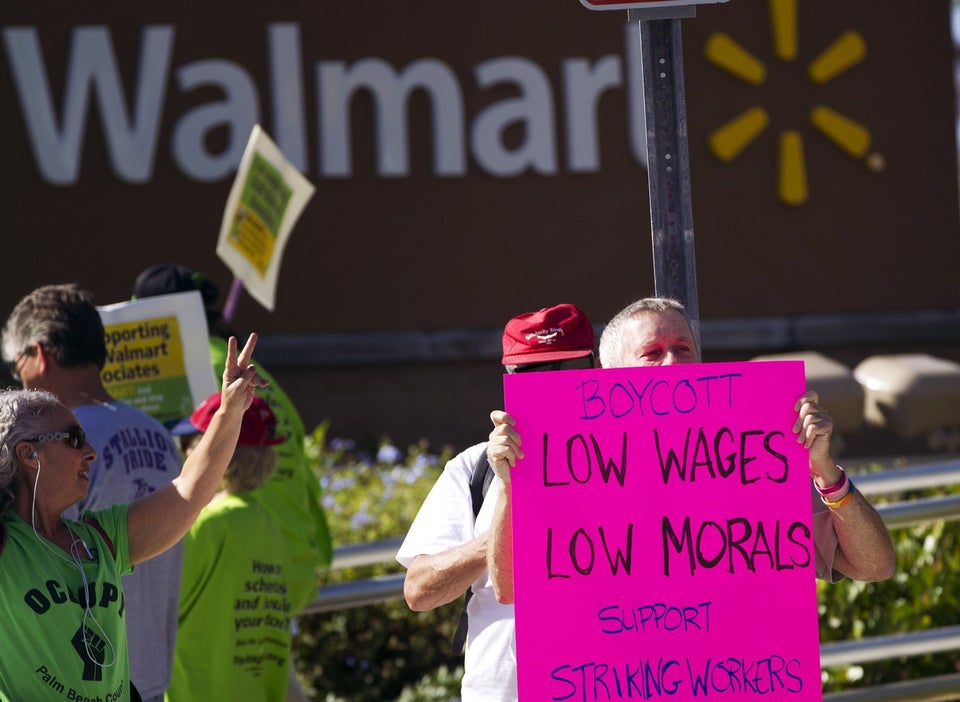 What Minimum Wage Haters Won't Say
Popular in the Community