 In San Francisco, 1937 was a big year.
Though the Mint's production has slowed in recent years, its historical importance is undeniable in San Francisco. (Our city was built on gold and silver rushes, people.)
"With the California Gold Rush underway in 1849, the United States Mint was overwhelmed with the task of turning all that gold into coins," wrote the Mint on its website. "Transporting it all to Philadelphia for coining was both time-consuming and hazardous. So in 1850, President Millard Fillmore recommended that a branch of the United States Mint be established in California. Congress approved the plan in 1852, and the San Francisco Mint was born."
The first Mint produced $4,084,207 worth of gold in its first month alone. The powerhouse soon outgrew its britches and, in 1874, moved into its new space on Fifth and Mission Streets - the famous Granite Lady.
Built to resemble an ancient Greek temple, the Granite Lady was one of the sole buildings in San Francisco to survive the 1906 earthquake and fire, becoming the only financial institution capable of operating immediately after the disaster. Within days, the Mint was the treasury for disaster relief funds.
Finally, in 1937, the Mint again outgrew its home and moved into a larger, more modern space: its current home at 155 Hermann Street.
Check out pictures of the Mint through the years in our slideshow below, courtesy of the U.S. Mint. Happy birthday, Mint!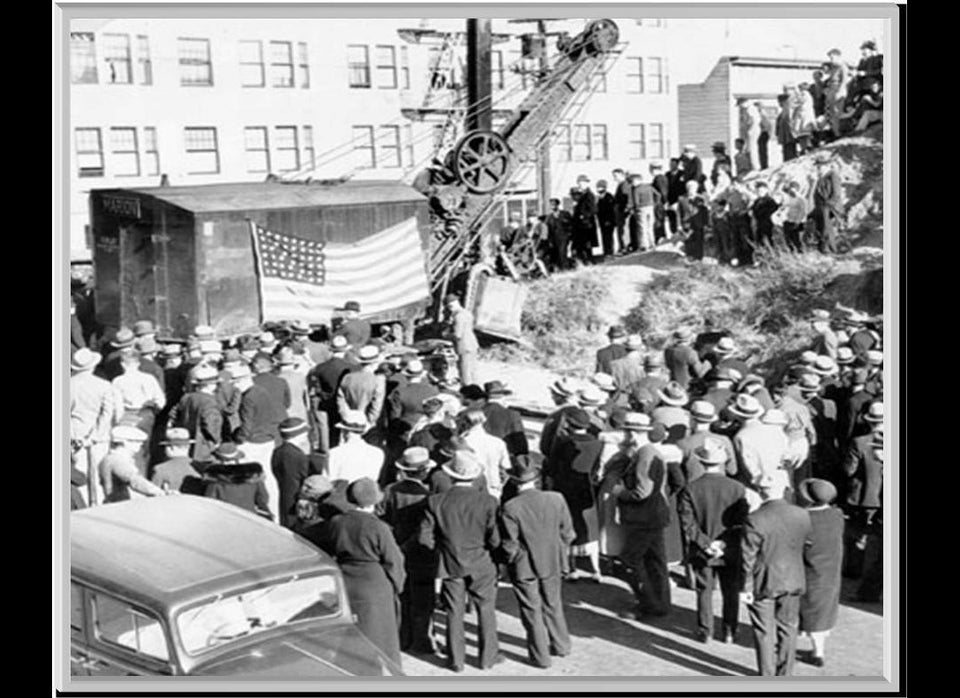 San Francisco Mint 75th Anniversary
Related
Popular in the Community