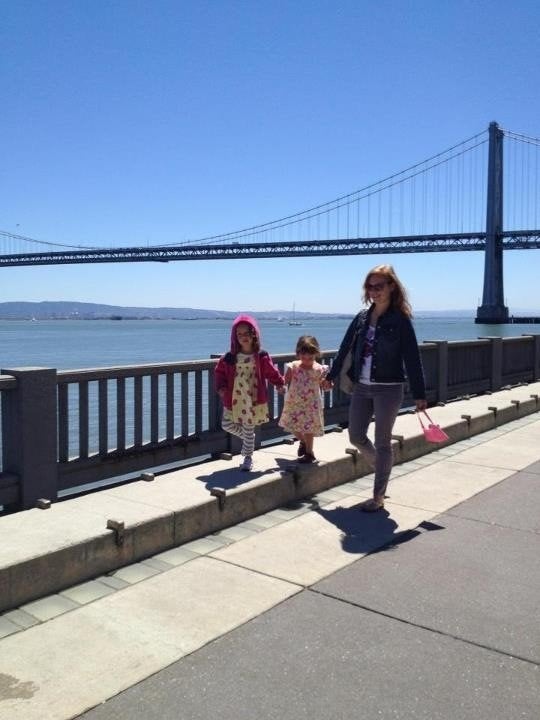 A few months ago, my 5-year-old daughter, Elana, and her friend were playing dress-up. After they had dug up the fanciest gowns in the costume box, they decided to hold a wedding. Three minutes later, I heard the girls fighting and poked my head into the room to investigate.
"I want to get married to B, but she said that two girls can't get married, and that isn't true!" Elana explained. Not wanting to explain equality and justice to a friend's kindergartner, I could only smile proudly.
We live in Bernal Heights, a sunny and historically lesbian-friendly neighborhood in San Francisco. Our neighbors on the left are a wonderful lesbian couple with twin 9-year-old girls; girls who my children idolize and envy.
"Why don't we get to have two moms, like Bea and Lena?" Maisy, our youngest asks. I'm left feeling sorry for my children that they are growing up in a traditional, and boring, heterosexual family.
The house to our right is a three-unit complex where each apartment is rented by members of The Sisters of Perpetual Indulgence, a community-service organization that promotes human rights, diversity and spiritual enlightenment throughout San Francisco. However, the most exciting aspect of The Sisters is that they dress in the most glamorous drag nun outfits, complete with stunning make-up and six-inch heels. When they descend their front staircase to work in the community, my girls stare in awe and amazement.
Moreover, on the rare occasions we need to take a cab, we call Homobiles, a car service designed to provide safe rides to the queer community.
For me, growing up in a small Oregon lumber town, this change in drastic. In middle and high school, words like "faggot" and "dyke" were tossed around as freely as flannel shirts. Only a few students were openly gay (they were mostly members of the drama club) and it was not unusual for these kids to be physically assaulted in the halls.
This is not the reality for my children. Here in our city, there is a new normal. They are coming of age in a world where the term "traditional family unit" is irrelevant. Their new normal is a rainbow of acceptance, with each family being made of a different shades of the same customary colors. This new normal is more beautiful than I could have ever expected.
I am proud to be raising them in a city, and in a time, that celebrates diversity in sexual and gender identity. My children will never see homosexuality as anything less than conventional. From their friends at school, to the neighbors on the playground, my girls know that families are made up of a variety of combinations.
As my 3-year-old says, "You just need love, and a baby."