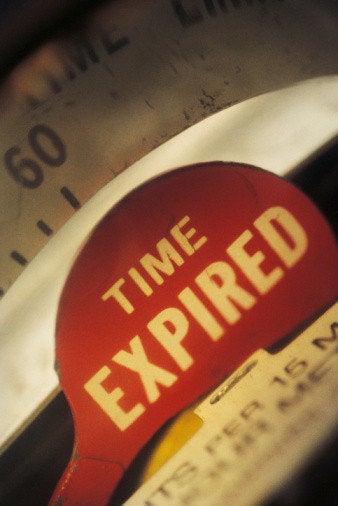 For the second time since the San Francisco Municipal Transportation Agency (SFMTA) implemented its SFpark program earlier this year, the agency is adjusting the rates on its parking meters throughout the city.
Under the new structure, about one third of hourly rates will decrease by anywhere from $0.25 to $0.50, one third will increase by $0.25 and one third will stay the same.
The ultimate goal of the program's institution of variable meter pricing depending on location and time of day is to fine-tune the price of parking such that there is at least one space available on every targeted block at any given time. The agency is attempting to achieve this with the lowest possible rate for any particular time and location.
The system employs sensors that track occupancy, allowing SFMTA officials to track how often a parking space is being used and thereby adjust the price accordingly.
On the most recent adjustment, blocks with less 60 percent occupancy were reduced and ones with over 80 percent occupancy were increased; the rest were left unaffected.
The areas with the highest rates of occupancy, a staggering 97 percent, were clustered in Fisherman's Wharf, the area surrounding the California Pacific Medical Center and on Drumm Street downtown.
Rates are adjusted no more than once a month and can vary between $1.25 and $4 per hour. In special short-term cases, such as major public events, meters can skyrocket up to as much as $18.
SFMTA released an iPhone app that lets hopeful parking space hunters see parking pricing and availability; although, for safety reasons, hopefully not while they're in the process of circling the block—eyes on the road people.
"Rate adjustments, such as these, will help even out parking demand and reduce double-parking and circling, making our streets less congested and allowing Muni to be more reliable," said SFMTA Director Ed Reiskin. "Having a consistent, simple and transparent approach for setting rates at meters and parking garages is another step in the process to better manage parking that benefits everyone."
"The theory is great," said Allen Greenberg, senior policy analyst with the Federal Highway Administration.

The feds have hired an independent evaluation team to track the program's successes and failures. Team leader Carol Zimmerman, who spoke at the National Association of City Transportation Officials two-day conference, said a robust assessment will review everything from the change of air quality, the time it takes to find a space, the speed of traffic, sales tax revenue, the demand on the information technology and public perception to determine the effectiveness of SFpark. The final report is due in January 2013.
Calling all HuffPost superfans!
Sign up for membership to become a founding member and help shape HuffPost's next chapter