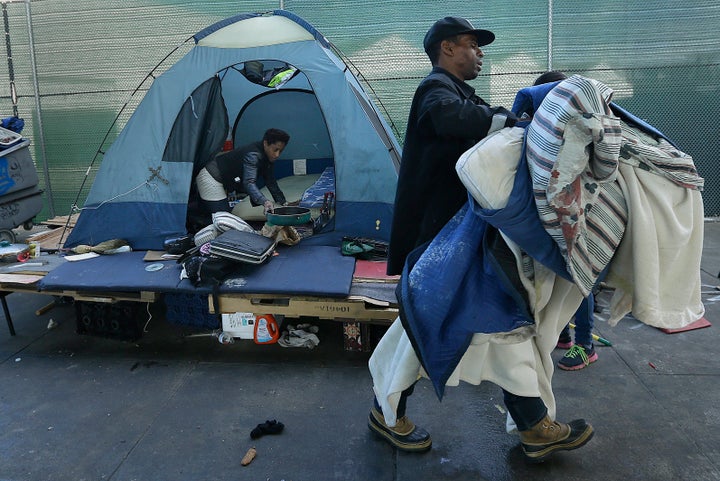 San Francisco voters have passed Proposition C after a heated campaign to tax the city's wealthiest businesses in order to double funding for its overstretched homelessness services.
The measure, which divided both tech CEOs and local leaders, approves a new tax of 0.175 to 0.69 percent on any businesses' gross annual receipts that total over $50 million.
Though it's expected to affect 300 to 400 businesses, many regard it as an effort to get the city's newcomer tech companies to help solve a homelessness crisis that's come to define the city as much as the tech industry has. Just weeks before the election, the United Nations singled out the issue of homelessness in San Francisco as being "cruel and inhumane" and "in violation of human rights."
Prop. C expects to raise as much as $300 million for homelessness services, nearly doubling what San Francisco currently spends to help the estimated 7,500 individuals and 1,200 families living on its streets. It mandates that half of the money it generates go toward permanent housing; one-quarter toward mental health and addiction services; 15 percent toward homeless prevention programs, such as rent assistance and eviction defense; and 10 percent toward emergency shelters and hygiene programs.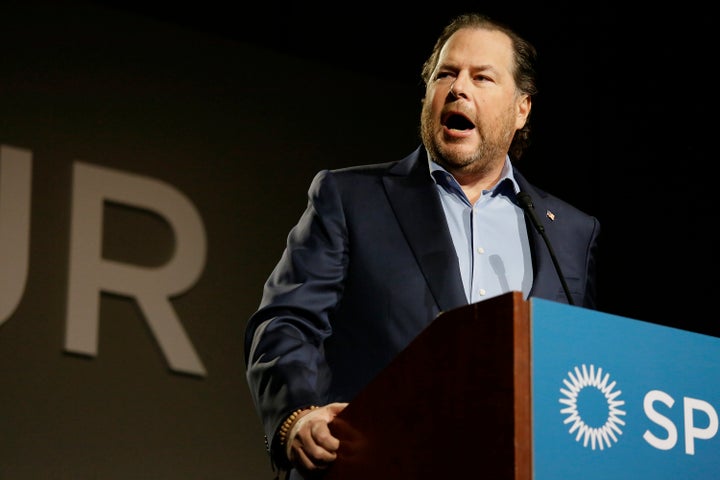 In an assessment of the ballot measure's claims, the city's Office of Economic Analysis concluded that Prop. C would likely succeed in reducing homelessness in San Francisco and "improving health outcomes and reducing the use of acute and emergency services in the city."
But the assessment also found that the new tax may cost the city 725 to 875 jobs a year over the next two decades ― a net estimate found by factoring in both the jobs lost because of higher business taxes and the jobs gained by increased spending on construction and homeless services.
Despite the possibility of jobs leaving the city, it was championed by House Minority Leader Nancy Pelosi (D-Calif.), Rep Jackie Speier (D-Calif.), the San Francisco police commissioner, the San Francisco Board of Education leaders and some of the city's progressive supervisors.
The most vocal advocate among those who will be taxed has been Salesforce CEO Marc Benioff, who pledged at least $2 million to help it pass. He squabbled with Twitter CEO Jack Dorsey, whom Benioff accused of acting in his own financial interest without providing another solution.
Dorsey, whose Twitter headquarters sits squarely in the middle of a neighborhood prominently struggling with homelessness, sided with San Francisco Mayor London Breed against Prop. C on the basis that San Franciscans should listen to the mayor.
Other vocal critics of the plan include Jon Zieger, CEO of the tech company Stripe; state Sen. Scott Wiener (D); and the San Francisco Chamber of Commerce.
Popular in the Community