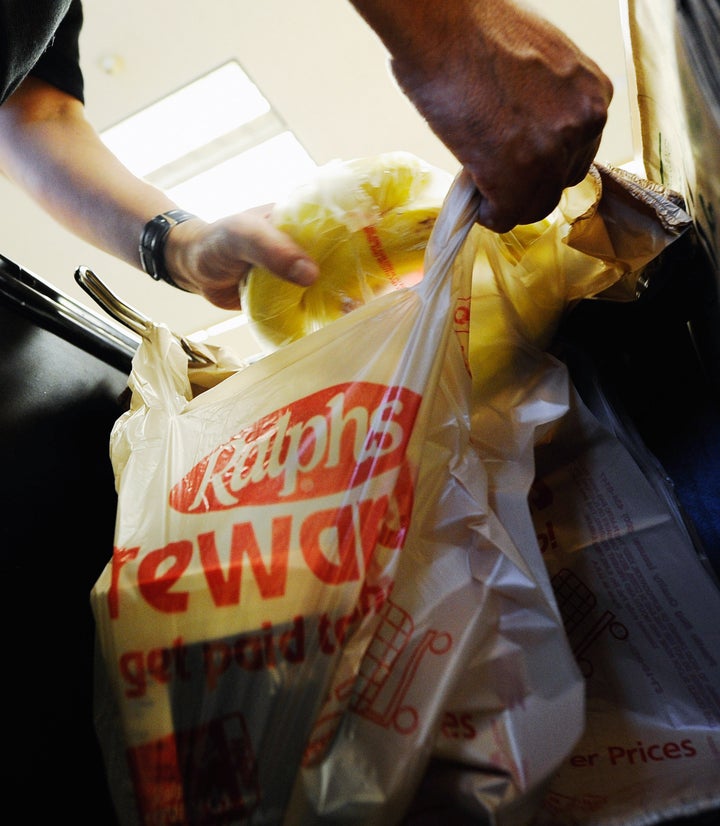 The San Francisco Board of Supervisors on Tuesday unanimously passed an expansion of the city's historic restrictions on plastic shopping bags.
While San Francisco has prohibited the use of plastic bags at large supermarkets and chain pharmacies since 2007, this new ban will apply to all retailers citywide.
The law, which was initially proposed by former Supervisor turned embattled Sheriff Ross Mirkarimi, also requires stores to charge a ten cent fee for each paper bag they use in an effort to push consumers toward using more reusable shopping bags. All revenues from this fee are to be kept by the individual stores.
Any store caught flouting the ban will be subject to a $100 fine for the first offense, $200 for the second and $500 for each subsequent violation.
The prohibition on plastic bags isn't completely uniform--the law allows for a handful of exceptions for things like dry cleaning, bulk candy and 'doggy bags' used to take home leftover food at restaurants.
The legislation had wide support from both environmental groups and the business community. The Associated Press noted that the bill was backed by the San Francisco Chamber of Commerce, the California Grocers Association and the SF Small Business Commission.
Shopkeepers and restaurateurs in Chinatown, the Tenderloin and the Richmond led the charge, arguing that the tougher policy would drive away customers with higher costs and give fuel to critics who say San Francisco's nanny-state politics are bad for business.

In response, Department of the Environment staff and elected officials have been meeting frequently with business owners and managers to explain details of the proposal, and the mayor promised that initially education would be emphasized over enforcement. He and several supervisors said Monday they are committed to modifications if the law wasn't working as intended.
In the years since San Francisco passed its initial ban, over two-dozen other cities around the country--from Maui, Hawaii to Brownsville, Texas--have followed suit.
The new restrictions go into effect this October.
Check out this video looking at Eco-friendly shopping bags:
Related
Popular in the Community