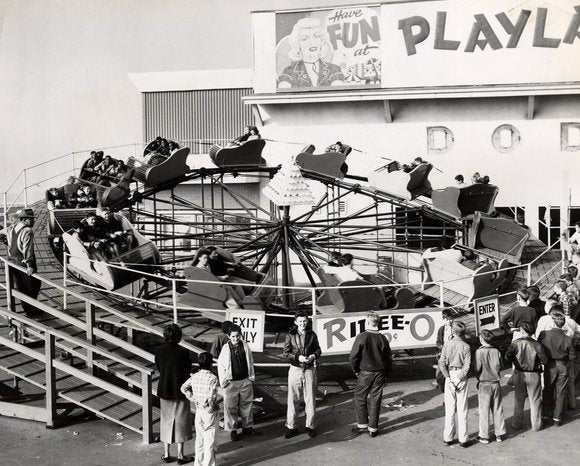 Forget New York's Coney Island and Chicago's Navy Pier. Back in the day, San Francisco was home to its own urban amusement park, complete with roller coasters and a ferris wheel.
Christina Moretta, photo curator of the San Francisco Historical Photograph Collection, handpicked photos of Playland-at-the-Beach between 1945 and 1966 exclusively for The Huffington Post. From bumper cars to human turntables, the now-defunct park was the destination for families, date night couples and sailors in the mid 20th century.
Located just north of Golden Gate Park on Ocean Beach, Playland-at-the-Beach was owned by George Whitney, a man referred to as the "Barnum of the Golden Gate." During the Depression, Whitney bought out concessionaires from Sutro Baths to Fulton Street. He was also the mastermind behind the It's-It," San Francisco's now-legendary oatmeal cookie ice cream sandwich.
"It was a favorite destination," Moretta explained.
Whitney stopped operating Playland in 1968. Some say the park went downhill after he tore down the Big Dipper Roller Coaster.
Relive the glory days with a selection of photos handpicked by Moretta: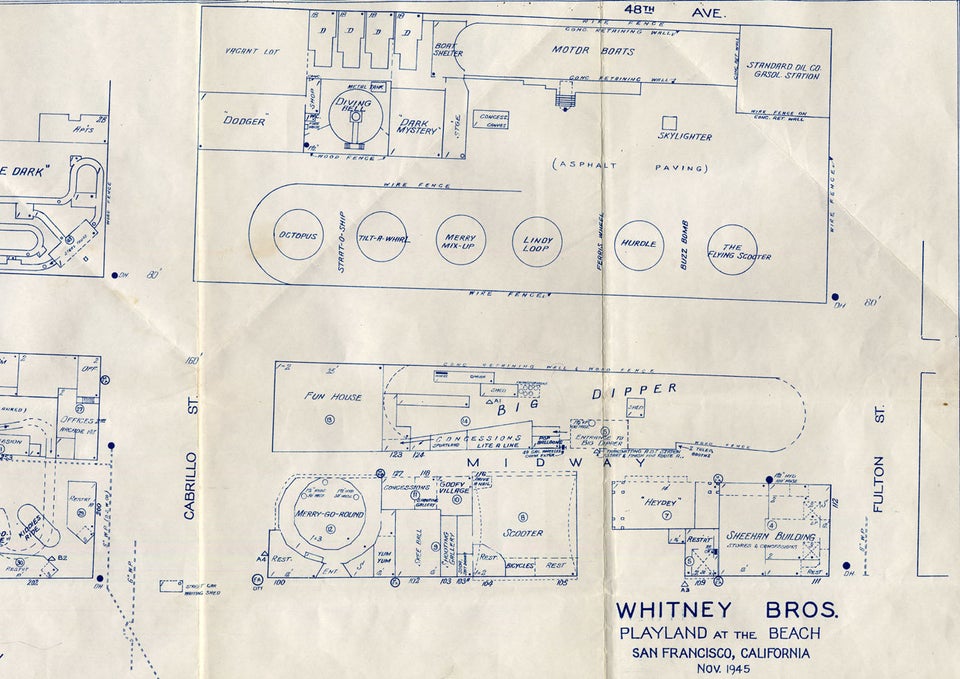 Twenty Years of Whitney's Playland-at-the-Beach
All photographs compiled and captions by Christina Moretta.
The San Francisco Historical Photograph Collection is part of the San Francisco History Center, located in the Main Library in the Civic Center. The San Francisco History Center is the official archives for the City & County of San Francisco. There are approximately 2 million photographs in the San Francisco Historical Photo Collection, with 40,000 images digitized and searchable in the online database. These selections of San Francisco's holiday past are not in the library's online database--this is the first public "screening." Please visit the San Francisco History Center in person to view original photographic prints and negatives.
Popular in the Community