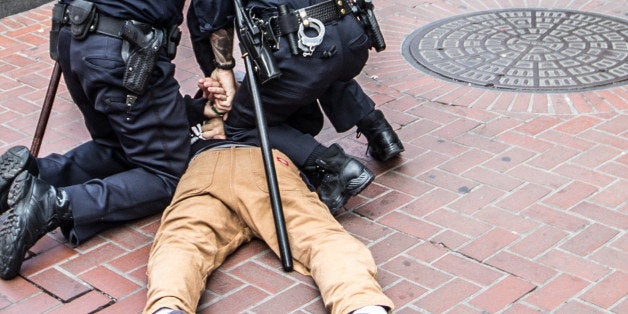 In January 2011, wheelchair-bound Randal Dunklin, 55, was denied services at a mental health clinic in San Francisco. Outside the clinic, he grew upset and began vandalizing cars. He pulled out a knife, prompting police to arrive at the scene. When he wouldn't drop the weapon, plainclothes officers pepper-sprayed him, and Dunklin stabbed one of them in the arm. The police shot him.
Dunklin survived, but many in need of mental health services who find themselves in similar situations aren't so lucky. KQED, a San Francisco-based public media outlet, recently found that 11 out of the 19 people killed by the San Francisco Police Department from 2005 to 2013 -- or more than half -- suffered from mental illness.
San Francisco, which has a substantial population of mentally ill people, has struggled for years to address emergency calls to police involving people in mental distress. The famously progressive city's troubles shine a light on what has become a nationwide problem.
"How does a police officer accommodate someone behaving erratically and holding a knife?" history professor David Perry asked in a recent CNN op-ed, noting that police training is often at odds with effective ways to deal with the mentally ill in conflict situations.
The KQED report on San Francisco also noted the national scope of the problem, pointing to a 2013 report from the Treatment Advocacy Center and National Sheriffs' Association estimating that half of the people killed by police nationwide suffer from mental health problems.
Cities have been slow to find effective ways to handle police calls involving the mentally ill. In response to cases like Dunklin's, the San Francisco Police Department in February 2011 adopted a resolution to establish a Crisis Intervention Team. Such a team would respond to calls involving mental distress and receive special training in de-escalation techniques to use in place of traditional command and control, according to Jennifer Friedenbach, executive director of the San Francisco Coalition on Homelessness.
But nearly four years later, the program isn't what Friedenbach had envisioned. She pointed to the unresolved controversy surrounding the death of Alejandro "Alex" Nieto, a 28-year-old suffering from mental illness whom police officers fatally shot at least 10 times on Bernal Hill earlier this year.

"We've been engaged in a multi-year struggle to try to change the way that the police respond to people that are in psychiatric crises," Friedenbach told The Huffington Post.
"I don't know what's going to happen now, whether the department is trying to bury this program or what," she continued.

The San Francisco Police Department did not respond to HuffPost's request for comment, but a spokesperson told Vice earlier this month that there is no dedicated CIT, only officers who have received the training -- and it will probably stay that way.
San Francisco Police Chief Greg Suhr told KQED that a separate police team focused on mental illness could be counterproductive. "Police officers by nature find niches," Suhr said. "I don't want cops to find a niche and be expert on what they do and don't do. I want them to do it all."
Only 15 percent of law enforcement agencies nationwide have a CIT in place, KQED's report noted.
Friedenbach estimates that as much as 40 percent of the homeless population in San Francisco, a city that's long been thought of as a destination for those with nowhere else to go, suffers from mental illness. It may be harmful to expect the police to handle what she calls "the unwanted stepchild of healthcare."
"If someone was going into a diabetic coma, we would be responding with an ambulance, and in the case of mental distress we're responding with a police officer," Friedenbach said. "We're putting these people in jail and incarcerating them when they're ill, and that's wrong on a lot of different levels."
But Friedenbach noted that it's difficult for San Francisco to address this challenge in the face of severe budget cuts. Between 2007 and 2012, $40 million in funding for mental health services -- including dedicated hospital wards, day treatment centers and mental health outreach programs -- was slashed from the city's budget, according to Vice. During one year in that period, the San Francisco Police Department's funding increased by 15 percent.
Funding for mental health services is declining across the country as well. From 2009 to 2011, states cut their budgets for mental health funding by a total of $4 billion. According to Forbes, this was the largest single combined cut to mental health spending since the 1970s, when state psychiatric hospitals were closed as part of a trend known as de-institutionalization.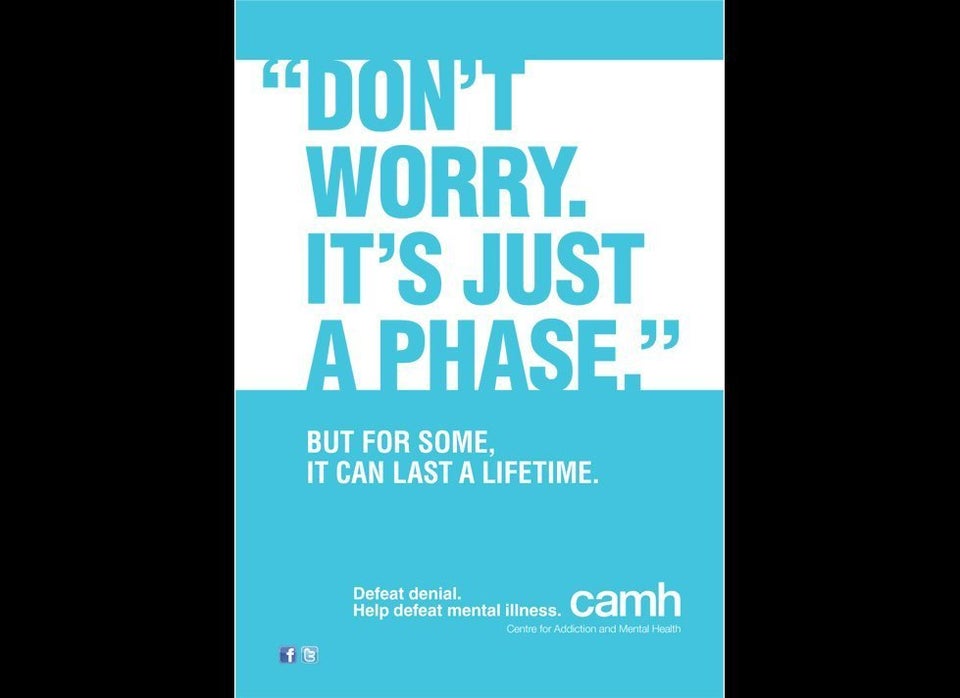 MENTAL ILLNESS STEREOTYPES
Popular in the Community