San Francisco is getting the biggest donation in its history to fight chronic homelessness, the city's Mayor Ed Lee announced this week.
Nonprofit organization Tipping Point Community pledged to donate $100 million to cut chronic homelessness in half within five years.
The city defines "chronically homeless" as an individual who has lived outside for at least one year and has mental health issues and/or physical disabilities.
Tipping Point Community, an organization that fights poverty in the Bay Area, said the pledge is the largest donation of private money ever to address homelessness in San Francisco.
In partnership with the city, the ambitious initiative will seek to tackle chronic homelessness in part by creating new housing units and improving mental health and child welfare services.
Tipping Point Community will raise the money privately and provide funds to various city organizations. The nonprofit's founder Daniel Lurie told the Guardian that the tech industry was behind some of the money pledged, but other private-sector industries were stepping up as well.
Lurie told the San Francisco Chronicle that the organization raised $60 million of the $100 million pledge in six months. At least one donation alone amounted to $15 million, he added.
On Sunday, Mayor Lee thanked the city's private and philanthropic communities for "rising to the challenge" to address chronic homelessness.
Before You Go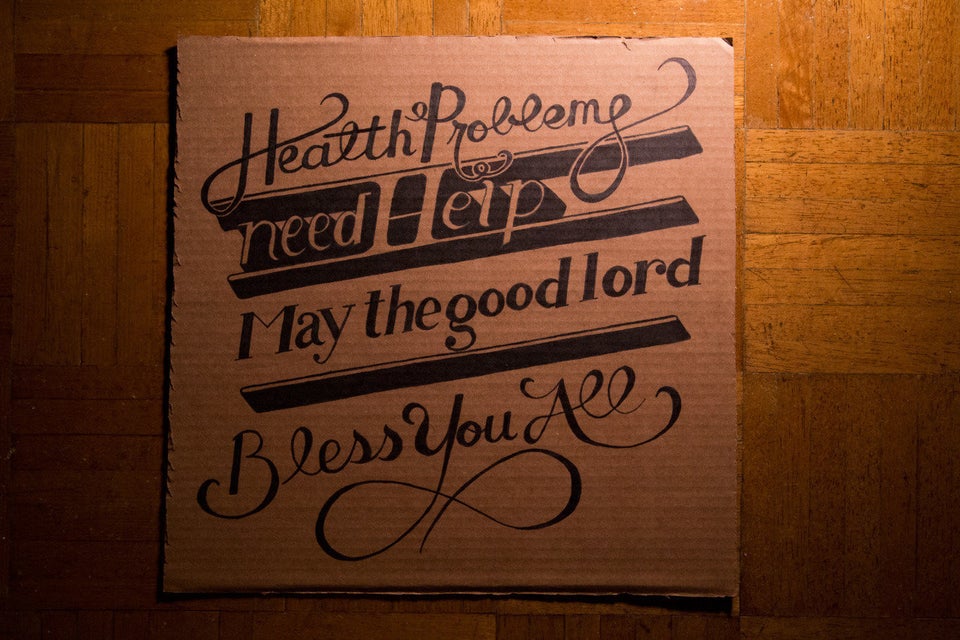 Artist Redesigns Signs For Homeless People
Popular in the Community