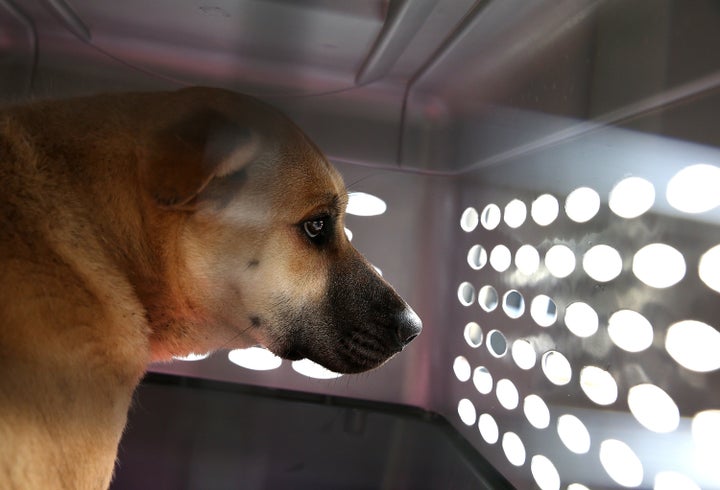 The city of San Francisco has voted to ban the sale of non-rescue dogs and cats at local pet stores in a move to combat so-called "puppy mills" and help find homes for the thousands of animals that shelters take in each year.
The San Francisco Board of Supervisors, under a proposal from District 4 Supervisor Katy Tang, unanimously voted to amend the city's health code on Tuesday. The new rules will only allow the sale of dogs and cats from animal rescue groups or shelters at pet stores, and ban the sale of animals younger than 8 weeks old.
"We really do believe that it will send a great message not just in San Francisco but across California, nationwide and hopefully worldwide," Tang said at a board meeting.
Licensed breeders will not be affected by the new rule, which is meant to preemptively halt "the inhumane and deceptive practices of large-scale breeding operations that supply animals to pet stores and directly to consumers online," Tang, alongside representatives from the Humane Society of the U.S. and local animal care agencies, wrote in an editorial.
"This ordinance will serve as a deterrent, preventing a business from moving into San Francisco and selling animals from irresponsible mass-producing breeders that churn out puppies and kittens as if they were on an assembly line," the editorial reads.
In a Facebook status announcing the vote, Tang also pointed to the U.S. Department of Agriculture's recent move to scrub its website of animal welfare records. The removal included information about cruelty cases regarding puppy mills.
"I was shocked to find out that recently the USDA removed information documenting cruelty cases, including information about these puppy and kitten mills, from their website," Tang wrote. "We implore the U.S. Department of Agriculture to make this information available publicly once again."
Tuesday's vote was met with applause from local animal welfare organizations. The San Francisco SPCA called the decision "great news!" and San Francisco Animal Care and Control expressed their support. Together the two groups adopt out more than 6,300 animals a year, many working in partnership with local pet stores.
The city's Animal Care and Control also announced all pit bull-type dogs would be free to adopt this month.
Related
Before You Go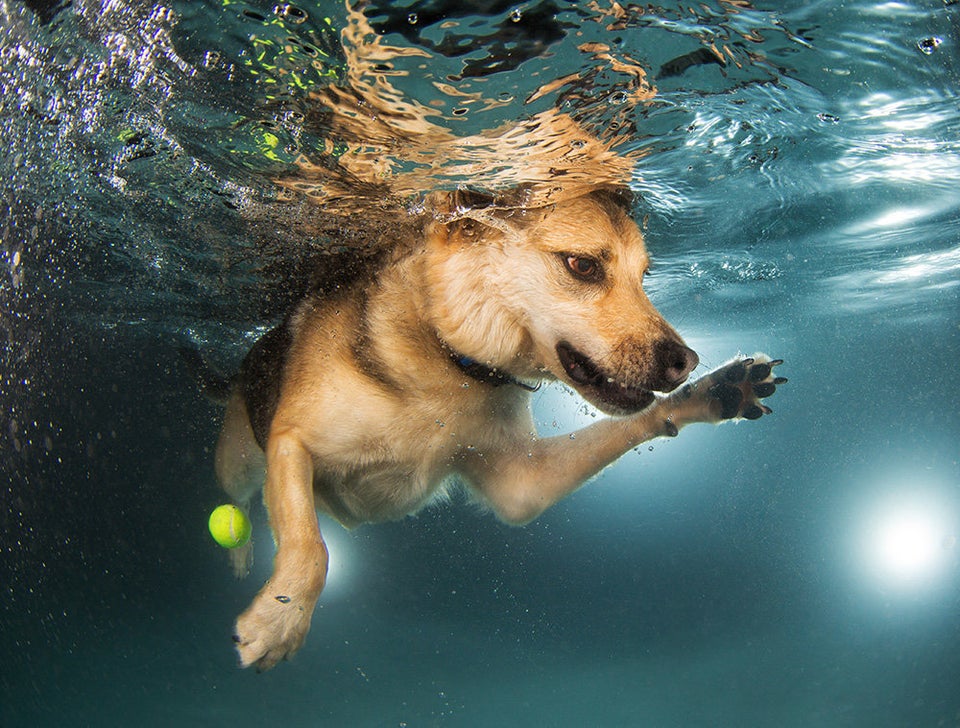 Shelter Dogs Get Swimming Lessons
Popular in the Community