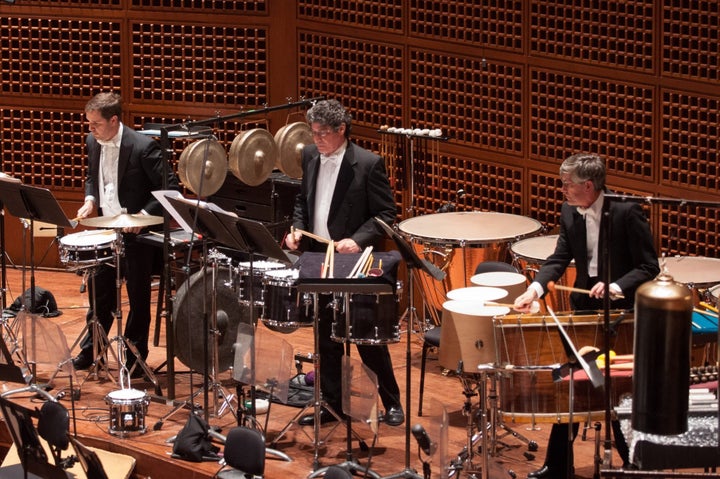 Musicians at the San Francisco Symphony have gone on strike this week, canceling at least one performance and casting doubt on their scheduled Carnegie Hall concert next week.
The symphony's administration has characterized the proposal as one that would maintain the orchestra's standing as one of the top three best paid classical music institutions in the country (the other two being the Los Angeles Philharmonic and the Chicago Symphony Orchestra). But the San Fran musicians claim that the LA orchestra makes wages that are 5% higher than their current contract proposal stipulates, reports the San Francisco Chronicle, adding that their city boasts a more substantial cost of living and that players are required to purchase quality instruments that can cost up to $1 million. One principal musician, timpanist David Herbert, has already left the organization after 19 years of service to join the Chicago Symphony.
Assink emphasized the financial pressure faced by the symphony, stating that the music haven has accumulated an operating deficit over the last four years. Nonetheless, the current stalemate, the first big musicians' strike since 1997, holds steady, with players anticipating a revised deal to presented by the symphony administration soon.
PHOTO GALLERY
Top US Orchestras
'The Scream' Buyer Has A Sweet Tooth: Leon Black, the illustrious Edvard Much fan, has recently purchased the bankrupt snack company, Hostess. As opposed to his previous $120 million art buy, this acquisition cost the billionaire a whopping $410 million. (ARTINFO)
London Gets A Taste Of George Bellows: The work of Mr. Bellows, described as a "neglected" US artist by The Guardian, is going on view at the Royal Academy. "I hope this exhibition shows that he's more complex... he's more layered and he knew a great deal about European Old Master painting." (The Guardian)
Throwback Picture Of Madonna And Basquiat: Madge's Instagram account continues to wow us with this recent snapshot of famed NY artist, and former Madonna boyfriend, Basquiat. (Complex)
Nope, That's Not A Banksy Masterpiece: No, this traffic cone is not a work of street art by Banksy. (The Courier)
REAL LIFE. REAL NEWS. REAL VOICES.
Help us tell more of the stories that matter from voices that too often remain unheard.