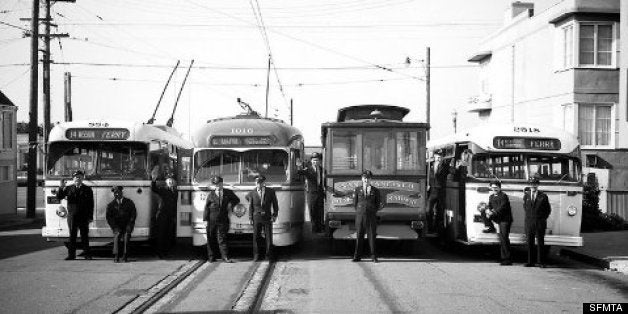 In the nearly century and a half since San Francisco's first cable car completed its inaugural run down Clay Street, the city's public transit system has become as embedded in San Francisco's very fabric as sourdough bread, the Golden Gate Bridge or the omnipresent blanket of fog.
Even so, most San Franciscans' knowledge of what famed San Francisco Chronicle columnist Herb Caen termed the "Muniserable Railway" is limited to the understanding that if you're attempting to board a downtown-bound 21 bus on a rainy weekend morning in Hayes Valley you're gonna' have a bad time.
To rectify this situation, and give Friscophiles their daily dose of SF history porn, a trio of local designers have created San Francisco Transit History--an interactive website that details every major development in the history of the city's public transportation network with a bevy of photos.
From the late 1800s, when over 600 cable cars roamed the streets of San Francisco, to the fateful day in 1917 when the city first offered bus service to all the passengers left stranded during a workers' strike at the privately owned United Railroads of San Francisco, the site details all of the slow-moving twists and turns that led to SF's public transportation system becoming what it is today.
Check out the website here.
On a related note, check out these cool photos of Muni throughout the years: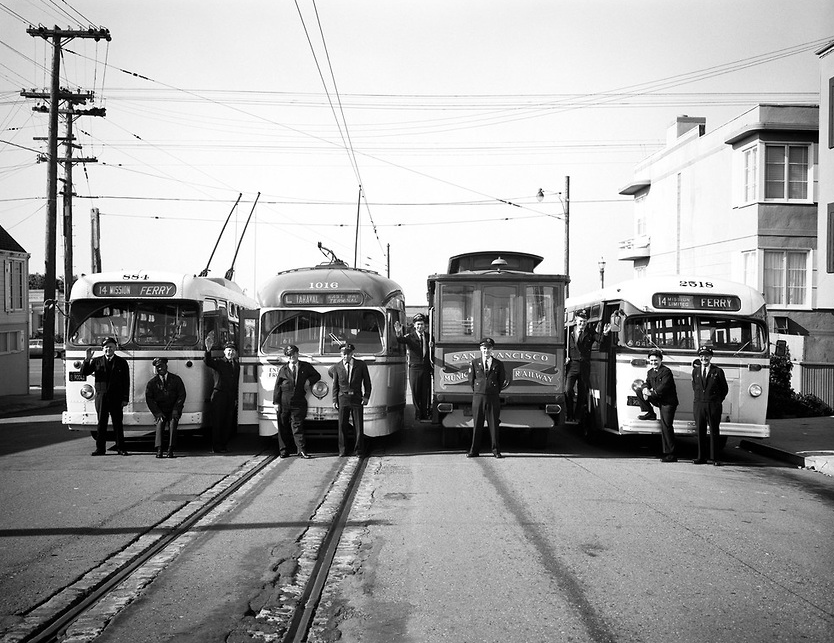 Muni Through The Years
Support HuffPost
The Stakes Have Never Been Higher
Related
Popular in the Community