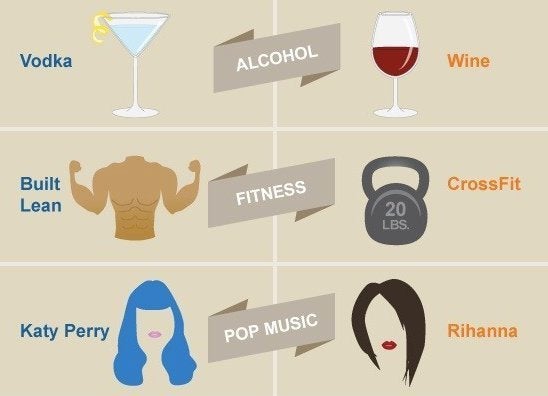 Palm trees versus Redwoods. Desert versus wine country. Burritos versus real burritos. The Los Angeles versus San Francisco rivalry is as old as time.
And with the Dodgers coming to town next week, StumbleUpon--a site that matches visitors with web pages based on their interests--decided to help settle the score.
Using data sourced from Los Angeles and San Francisco users, StumbleUpon developed an impartial infographic defining each city's tastes and favorites. And while some of the data may be debatable (latte?!), we think the sentiment is generally spot on.
(SCROLL DOWN TO SEE CHART)
The infographic details our drinks of choice, our cult movies, our smartphones and even our sci-fi favorites. But of course, there are no winners or losers. Asking us to choose between San Francisco and Los Angeles would be like asking us to choose between "The Big Lebowski" and "Twilight."
Check out StumbleUpon's infographic below and let us know what they missed in the comments section.