Fifty years ago, Buddhist Priest Suzuki Roshi founded a small Zen practice in San Francisco, inviting the lay people of the city to join him.
Today, Roshi's San Francisco Zen Center is one of the largest Buddhist sanghas outside of Asia; is home to three centers, dozens of programs and hundreds of participants; and has revolutionized modern Zen Buddhism.
"When people think about Buddhism, they often think about shaved heads and robes and going into the mountains," explained San Francisco Zen Center President Robert Thomas to The Huffington Post. "We do offer those things, but we think it's important to bring Buddhism to the people, as well. We bring our practice to the suffering of the world."
Thus, the center caters to beginners and everyday people: those with jobs and families and schedules. For instance, though Thomas is a Zen priest who spent eight years in the wilderness, he is now married and living in the city.
"It's a very diverse group, and everyone practices together," explained Vice President Susan O'Connell to the HuffPost. Unlike traditional sanghas, the San Francisco Zen Center does not segregate participants. "We have men and women, couples, same-sex couples. Everyone is welcome."
While the center offers traditional practices including full-time residency programs, it specializes in Zen in the modern world, complete with meditation classes, baking workshops, organic farming programs, tea ceremonies and 12-step recovery programs.
And as the center begins the second half of its century, Thomas and O'Connell are aiming to make Zen Buddhism even more accessible.
"We currently have our three locations: City Center in San Francisco, Green Gulch Farm in Marin and Tassajara, our mountain retreat in the Ventana Wilderness," said O'Connell. "Now we say that we are opening our forth center, which is actually an online portal."
"It will be our center in the clouds," said Thomas. "The online portal will allow participants contact their teachers and practice all over the world, and it will also store the vast archive of Buddhist teachings that we've collected over the years."
Thomas and O'Connell are also beginning plans on a one-of-a-kind Zen senior living center. "It's an entirely different approach to aging," explained O'Connell. The center has partnered with Northern California Presbyterian Homes and Services, a large and experienced senior living agency, on the project, and is currently looking for land to build. "We will offer extensive training to everyone, from caregivers to residents, on how to be with each other in a way that is most helpful."
But with Internet portals, growing locations and progressive community programs, does the Zen Center worry about diluting the message?
"However you approach Zen, it can just be a slight opening," said O'Connell. "Some need to be able to just put their foot in the water and sit with it for a moment. So we offer all different levels of entry, from bread baking classes to full-time residencies."
"I think this goes back to our fundamental mission," added Thomas. "To embody and make accessible the practice of the Buddha. Each of us is at a different stage of our life and journey."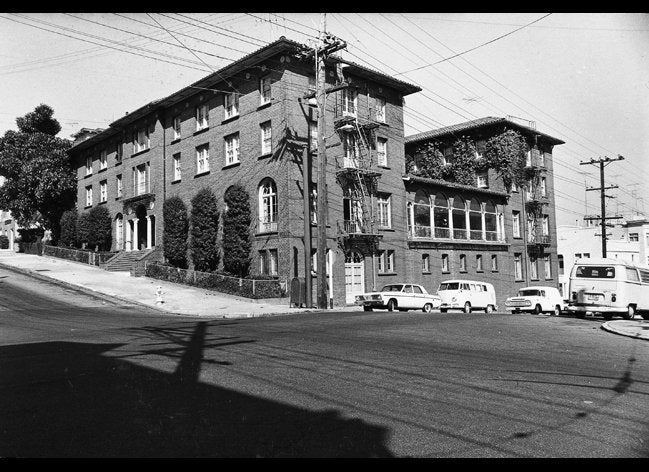 San Francisco Zen Center
Popular in the Community