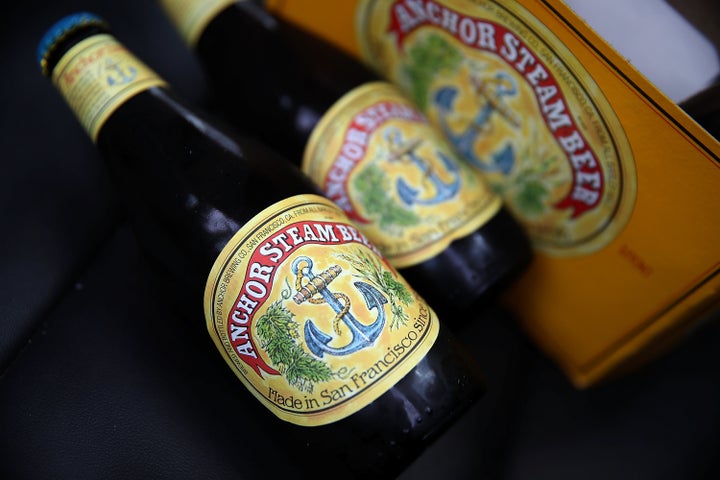 The world of craft beer is changing, and by changing we mean losing the craft part of its name.
The Brewers Association states that in order to be classified as craft beer a brewery must be small (producing less than 6 million barrels of beer annually), independent and traditional. If 25 percent or more is owned by an alcohol industry member that is not craft beer, it no longer fits this criteria. And that's why Anchor Brewing can no longer call itself craft beer.
Anchor is following the footsteps of Lagunitas Brewing (which sold 50 percent of its stake to Heineken in 2015) and Breckenridge Brewery (which sold to Anheuser-Busch InBev in 2015). But this sale hurts a little more for craft brew nerds because of the place this brewery has in the history of craft beer.
San Francisco's Anchor Brewing was established back in 1896. It survived an earthquake, prohibition and a trend toward light beers. In 1965, Fritz Maytag revamped the brewery and reintroduced the styles people love it for today ― and the ones that inspired other craft beer makers. Anchor Brewing assures that after the purchase it will still produce the same quality brew people love.
"Sapporo shares our values and appreciates our unique, time-honored approach to brewing," said Keith Greggor, Anchor Brewing co-owner, in a press release. "With both a long-term vision and the resources to realize it, Sapporo will keep brewing Anchor's beers in San Francisco while expanding to new markets worldwide."
"It will be beyond sad not to count Anchor Brewing Co. as a member, given their rich heritage both in the craft beer industry and San Francisco," the guild's executive director, Joanne Marino, wrote in a press release.
The company will continue to brew its beer in Potrero, and hopes to be able to open a tap room across the street as a result of the sale.