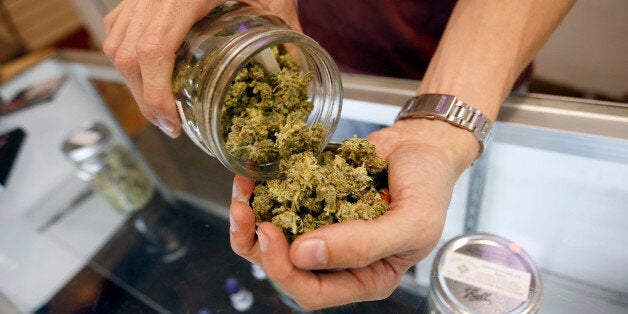 After months of debate, lawmakers in San Jose, California, have passed an ordinance that imposes strict new rules on medical marijuana businesses within the city -- so strict, in fact, that some advocates have called the move a de facto ban.
And the fight that's now brewing underscores a larger problem facing states that have legalized pot for medicinal use, but have yet to establish adequate regulations to govern the industry.
Under the San Jose measure, approved by the city council this week, pot shops will only be able to operate in specified industrial areas that make up less than 1 percent of the city, forcing the majority of its dispensaries to move or shut down. The rules also call for businesses to adhere to expensive new mandates, including ensuring that the majority of the products they sell are produced on site, that all marijuana plants are cultivated in neighboring counties, and that facilities are protected by 24-hour security.
"It's extremely limiting to businesses. The constraints are unrealistic," Sean Donahoe, deputy director of the California Cannabis Industry Association, told The Huffington Post. "I don't see how this can be anything other than a de facto ban."
Proponents of safe access to medical pot have vowed to fight to keep the ordinance from taking effect. James Anthony, an attorney who chairs Sensible San Jose, a super PAC dedicated to creating medical marijuana regulations that are fair to both dispensaries and residents, said his group is considering gathering the 48,000 signatures necessary for a referendum to overturn the ordinance, or suing the city directly.
The conflict is nothing new for San Jose. California's third-largest city has been struggling to regulate its burgeoning medical marijuana industry for years, but lawmakers have faced roadblocks each time for setting parameters that advocates have deemed too restrictive. In 2011, the city council passed a similar measure that was overturned by referendum. Facing a significant budget deficit, lawmakers at the time decided not to invest in the resources to fight back.
The clash over regulations in San Jose mirrors what's been happening in other California cities and in other states grappling with ambiguous medical marijuana laws. California became the first state to legalize cannabis for medicinal purposes in 1996, and since then, 21 states and the District of Columbia have followed. In 2012, Washington and Colorado legalized recreational pot for adults. But the drug remains illegal under federal law, which makes it difficult for medical marijuana programs to thrive without firm rules that apply to an entire state.
Federal officials are using a lack of statewide regulations to justify renewed crackdowns on marijuana businesses in the Golden State and elsewhere. In California, where the medical pot industry has been estimated to generate upwards of $100 million in annual tax revenue for the state, hundreds of dispensaries have been raided or forced to shut down by Justice Department officials in recent years. Pot shop workers have even been sent to federal prison.
California's municipalities have been left to regulate medical marijuana operations themselves, and as a result, a mishmash of conflicting guidelines have cropped up. Some cities, like Fresno and San Bruno, have banned pot shops entirely. Others, including San Diego, have little control over where and how many storefronts can operate. Lawmakers in Los Angeles, once called the "poster child of chaos," outlawed dispensaries outright in 2012, but have since softened to allow businesses that had opened before a certain date.
Other places have fared similarly. In Washington state, which like California has no uniform regulatory system, a disabled man faces prison time for growing his own medical cannabis at home. And without clear-cut statewide medical marijuana regulations, the state has had a much harder time implementing its new recreational use law.
Meanwhile, Colorado's recreational marijuana law went into effect this year with relatively few hiccups, and the state has faced far fewer federal raids on its medical marijuana facilities. Experts say this is largely due to its strong state system for regulating medical cannabis. "While statewide regulations won't change federal law, it does seem to be the case that states that have uniform, clear regulations are less likely to be interfered with by the feds," Marijuana Majority's Tom Angell told HuffPost in April.
California Assemblyman Tom Ammiano (D-San Francisco) has repeatedly proposed similar rules for California, and his most recent effort was defeated a few weeks ago. He told HuffPost he will continue to push for similar policy and that he hopes statewide regulations would prevent situations like the one facing San Jose.
"By creating minimum standards for how marijuana operations should be conducted on a statewide basis, and by instituting controls and enforcement with teeth, we can make it so cities don't have to worry about legitimate medical dispensaries," Ammiano said. "Well-regulated dispensaries will be an asset to communities."
Lawmakers in San Jose argue its dispensaries right now are anything but. Since the city's 2011 ordinance was overturned, dozens of new pot shops have opened, largely because San Jose is the only municipality in its county that hasn't succeeded in banning pot shops outright. Recent estimates count roughly 80 marijuana businesses, including a handful of "bad actors" that officials say sell weed to minors and operate too closely to parks and schools.
"These facilities have popped up all over town, and we've also seen a proliferation of illegal grow houses," Michelle McGurk, a policy advisor to San Jose Mayor Chuck Reed, told HuffPost. "I've seen young people walking through the neighborhood smoking joints on their way back to high school."
But Steve DeAngelo, co-founder of the popular cannabis collective Harborside Health Center, which has outposts in San Jose and Oakland, said the ordinance in its current form will do little to weed out bad actors, and will only create further problems for businesses that operate with integrity. "Clearly, regulation of medical cannabis in San Jose is long overdue, so it's good to see some kind of action being taken," he said, citing successful regulatory programs in nearby Oakland and San Francisco, where pot shops go through a lengthy application process before opening. "In this case, though, the action is flawed."
DeAngelo argued that requiring dispensaries to create all products other than the plant itself on site will make it nearly impossible for patients to benefit from marijuana's medicinal properties. Harborside treats severely epileptic children, for example, with tinctures that are produced in a lab and follow a very specific formula. "It won't be possible for any dispensary to produce the range of medicines that patients are going to require," he said. "If they were regulating pharmacies, they wouldn't require them to produce medication on site. They aren't equipped to do that safely. So why are they requiring retail shops to do that with cannabis?"
Anthony added that only a few pot shops will be able to successfully relocate to the limited area designated by the ordinance. Since the slice of land is so small, he said, property values of potential storefronts will skyrocket, thus squeezing out mom-and-pop businesses. "It'll be a small number of large, high cash-flow dispensaries," he said. "The only people who benefit are a small handful of property owners."
DeAngelo said Harborside's San Jose shop currently operates in a location prohibited under the new rules. He said he has no immediate plans to relocate, and said he and fellow proprietors are examining legal options. "If the city hopes to enforce this ordinance, it's going to have to invest very significantly in order to fight the lawsuits that will inevitably flow from it," he said.
Not only will it cost the city significant funds to combat litigation and enforce the ordinance, but should its existing dispensaries actually shut down, it stands to lose a significant source of revenue. Last year, pot shops in San Jose collectively paid upwards of $5 million in taxes directly to the San Jose government.
Under Anthony's guidance, Sensible San Jose has crafted regulations it believes are better suited to San Jose's current medical marijuana climate, including a system for clearly separating bad players from the good ones and allowing pot shops to operate in a wider area. In the meantime, the city council ordinance will officially go into effect in a month, after which McGurk said most dispensaries will have a year to explore their relocation options.
Mayor Reed has vowed to lead the campaign against a referendum or a competing set of regulations himself, and the battle he'll face shows no signs of subsiding.
"I'm ready to lead the opposition to the unworkable ordinance he just passed," Anthony said.
CORRECTION: An earlier version of this article implied that 23 states and the District of Columbia had legalized medical marijuana. We regret the error.
Before You Go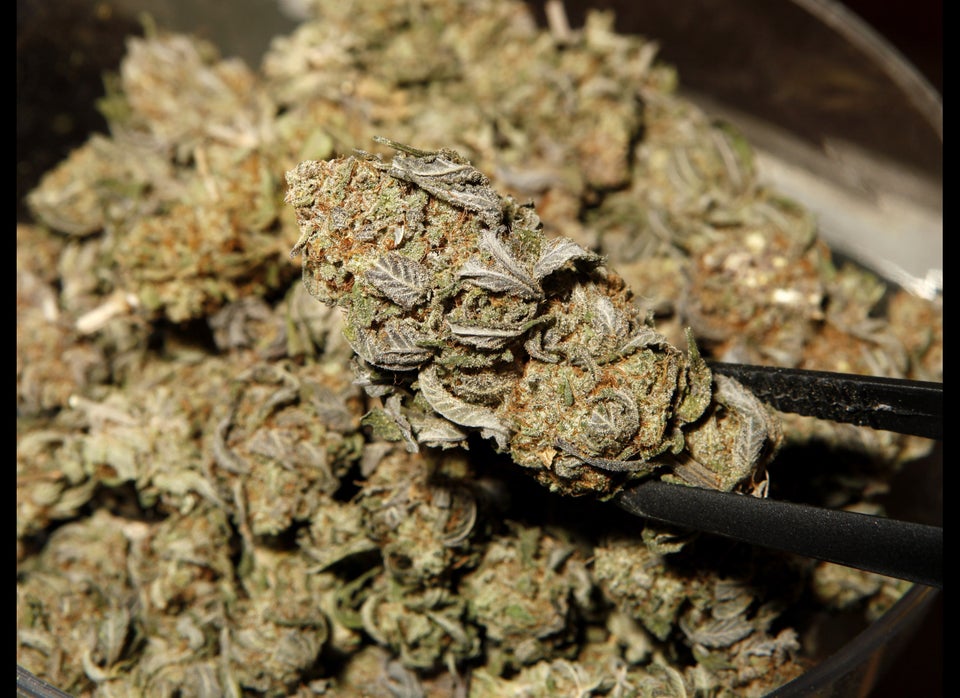 14 Reasons Why Marijuana Is Good For The Economy
Popular in the Community