One thing is certain: The San Juan Islands of Washington State offer beauty, a friendly culture and an assortment of restaurants proudly serving local fare.
After spending time on Orcas Island, hubby, B and I decide to head over to the second largest and most populous island in the San Juan archipelagos and explore San Juan Island.
We catch a ferry and, after sailing through the winding channels of the emerald green islands, we arrive in downtown Friday Harbor on San Juan Island.
We walk three blocks to the Tucker House Inn Bed and Breakfast, which is also home to the popular Coho restaurant. The rooms here and the convenience of being centrally located in downtown Friday Harbor. Not only does the Tucker House Inn offer a convenient location for lodging, but the breakfasts served here are simply mouthwatering. Three courses are prepared daily from scratch and "strawberry shortcake" put in an appearance.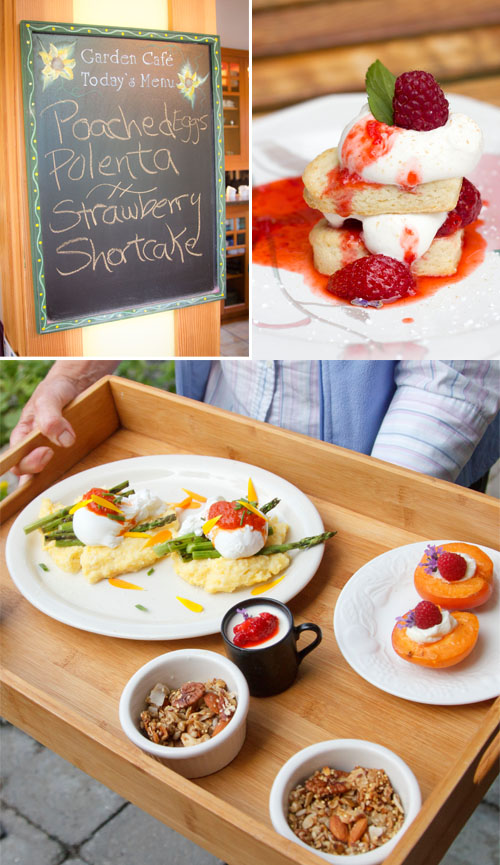 Looking at our watches we see that it's approaching 10 o'clock and time for our zip lining adventure to begin. We walk the two short blocks to the meeting place where we are asked to wait to be picked up by Zip San Juan. Soon enough the big green van arrives and whisks us off to a remote part of the island where the zip lining operation takes place. After a short lesson on the ways of zipping we were off on a hike through the woods to the first line.
B was clearly excited, but as for me, I wasn't too sure. As a mother to a boy, I have found myself swallowing my fear a few times in order to be able to participate in activities such as this. Suffering from a severe fear of heights, my wobbly legs and arms somehow manage to guide the rest of my body up a 20'+ tree ladder to the first zip lining platform. I reach the top, hug the tree and wait. Next comes B and following behind him comes hubby. One by one the rest of our team arrives on the platform and it's time for our first official zip.
I offer to go first with a big "I will" not realizing I was still hugging the tree with my eyes shut. Luckily our guide Meghan was very understanding in situations like this and she takes my arm and guides me to the edge of the platform at which time she clips me onto the zip line and unclips my safety line. I grab the top of the zip line bar and hang on tight. Feeling B's eyes on me I quickly count in my head "one - two - three" and slowly step off the platform.
Wind whipping through my hair I am zipped over beautiful landscapes and a gleaming pond below. My blood is pumping and I feel alive. As I approach the second platform and come in for landing I feel a sense of relief wash over me and I wait for B and hubby to take their turns.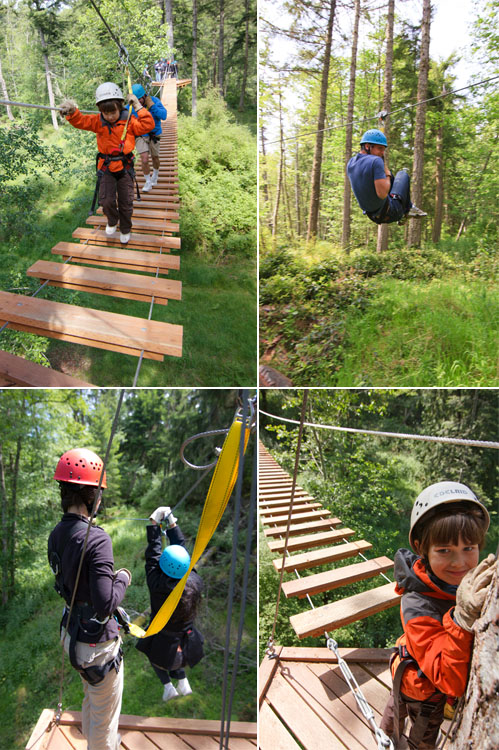 After a few invigorating hours our zip lining tour was over and it was time to switch gears and head over to Lime Kiln State Park. Lime Kiln is considered one of the best places in the world to view whales from land and we could hardly wait. Sure we have seen whales before by boat and it was always a fun experience; however, never had we seen them from land until today.
Hiking down the hill towards the sea I can feel the beginnings of goose bumps on my arms. There, right in front of me, down below I hear a big "SWOOSH," and out comes a strikingly beautiful black and white killer whale. At that moment I am reminded of my smallness in this world of ours and the emotions that run through me are indescribable. Never have I experienced being this close to such a magnificent creature in its natural habitat. Tears filled my eyes. I couldn't help it. The feeling was incredible.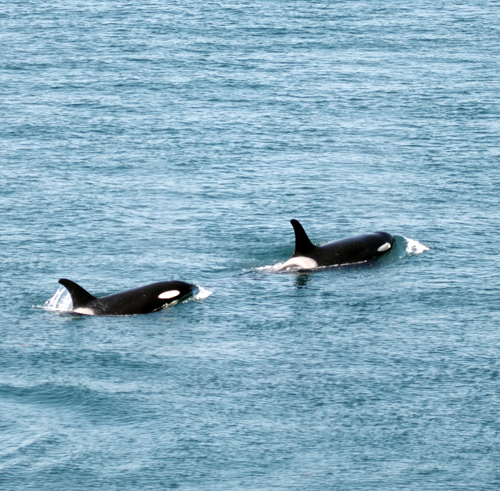 After an afternoon of "oohs" and "ahhs" it was time to head in for dinner but not before a stop at the famous Pelindaba Lavender Farm we have heard so much about. One step onto this farm and I was instantly transported to the South of France. Taking a leisurely stroll between the rolling fields, we closed our eyes many times to take in the sweet smell of lavender in the air. I was happy to learn that you could harvest your own lavender and bring back a piece of the farm with you. Perfect.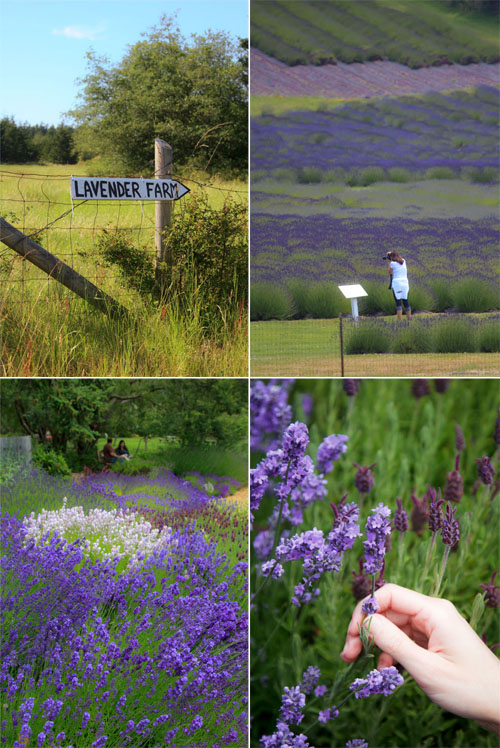 Before long it was time for our dinner reservations at Duck Soup Inn. The precious red-roofed inn adorned with climbing vines is situated in a fairytale-like forest setting complete with giant pine trees, twinkling lights and lanterns hanging here and there. This is when we soon realize that our dining experience at the "Soup," (as the locals call it) would be a magical one.
Tonight we are seated outside in the "Forest Lounge" and completely mesmerized. To be able to dine outside surrounded in pure enchantment complete with an incredible menu was for me an experience I would never forget.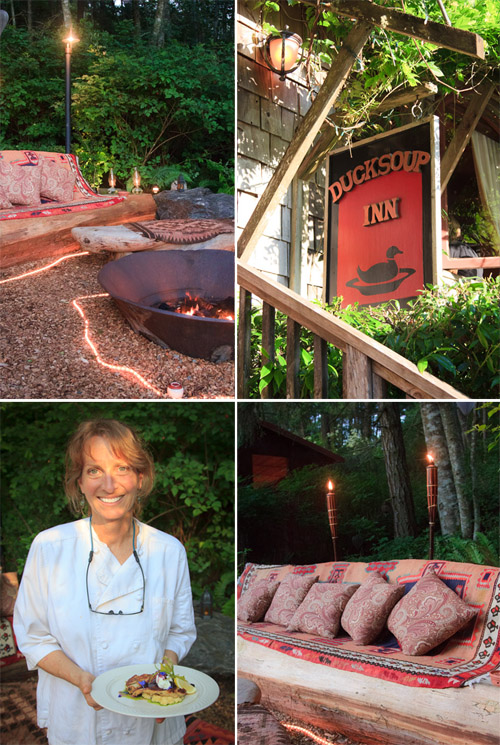 We enjoyed many delicious selections from the menu from the house smoked oysters to the lavender thyme crusted chicken breast with blueberry habañero chutney and the finale of toasted dandelion root ice cream sundae with butterscotch sauce. I would like to mention that hands down, there is no place like the Soup. This is a hidden gem and is a MUST on your visit to San Juan Island. In fact, in my opinion it is worthy of a trip back to San Juan Island just for the dining experience here. I promise.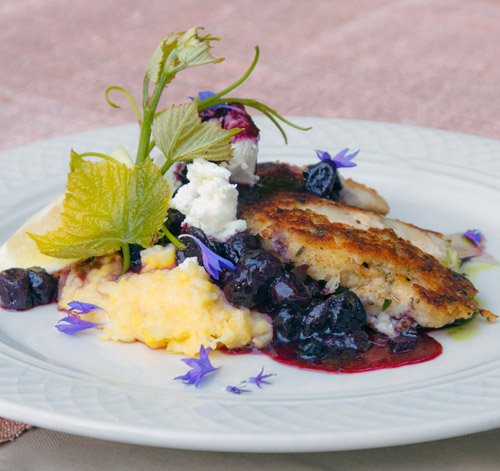 Finishing off our evening at the Soup we take a stroll down to the pond to sit and watch the eagles soar above and eventually say goodbye to the magic of Duck Soup Inn.
Popular in the Community