The mayor of San Juan on Friday tore into the federal government's response to recovery efforts in Puerto Rico and begged the rest of the country to send help to the island.
"We are dying here, and I cannot fathom the thought that the greatest nation in the world cannot figure out logistics for a small island of 100 miles by 35 miles," Mayor Carmen Yulín Cruz said at a news conference at a distribution center. "Mayday! We are in trouble."
Hurricane Maria made landfall in Puerto Rico as a Category 4 storm on Sept. 20. So far at least 16 deaths have been reported, a number that will likely grow as recovery efforts continue. Only 11 of the island's 69 hospitals currently have power or fuel, and an estimated 44 percent of the population is without drinking water.
"I am going to do what I never thought I would do. I am begging, begging anyone who can hear us to save us from dying," Cruz said, holding back tears.
"We are dying, and you are killing us with inefficiency and bureaucracy."
Cruz specifically criticized the Federal Emergency Management Agency's constant requests for her office to provide reports, assessments and memos, which she says has slowed down the process of actually providing help.
She held up thick binders to show the amount of paperwork that FEMA has requested of her and suggested that the government did not appear to be acting with any sense of urgency.
"You think that's enough paperwork for FEMA to get their ass moving?"
"We are dying, and you are killing us with inefficiency and bureaucracy."
Cruz, who oversees the largest city on the island, described residents who were forced to drink out of creeks and dehydrated senior citizens who were trapped in buildings that were like "human cages."
Cruz rebuked a remark made earlier Friday by a government official who said that getting aid was much more complicated than expected.
"You know what? This is the United States of America," the mayor said. "If somebody can put a man on the moon, they surely can walk around on an island ... and figure out the appropriate technology to get it."
"I hope as the president comes next week he doesn't just get an aerial view of the situation," she said. "Let him hear the cries of elderly people outside windows and doors screaming, 'Help us.'"
Aid workers have warned that recovery efforts in Puerto Rico could take years due to extensive damage to the island's agriculture and the downing of 2,400 miles of power transmission lines. One local official said that the devastation may have set the island back "nearly 20 to 30 years."
Cruz used the news conference to ask U.S. citizens to send help and requested that news reporters send a "mayday" emergency call to the world.
"I know your hearts. You're loving and caring. Help us. Show the world what we can do together," she said.
"Call your local representative. Call everyone you can. Let's show the world the generosity, the audacity and the hope that the U.S. can provide. You are a country of the people. Just let the people shine. Let them shine."
Before You Go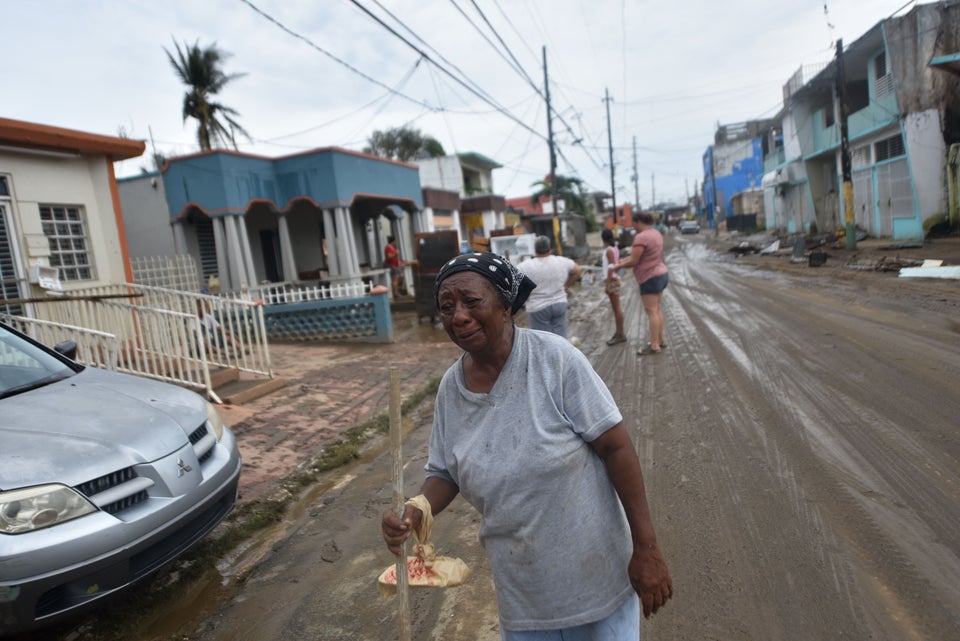 Puerto Rico Reeling After Hurricane Maria
Popular in the Community