Tales of devastation continue to flow out of Puerto Rico, one of the islands tragically struck by Hurricane Maria. Millions are without cell service or power. Some are being discovered, days after the storm, in "near-death conditions," according to San Juan's mayor, Carmen Yulín Cruz.
"Just yesterday, we have been canvassing one by one all of our elderly homes, finding our elderly ― and I'm not kidding ― we [had] to transfer 11 of them in near-death conditions, no food, no water, no electricity and really the sanitary conditions were deplorable," the mayor told CNN's "New Day" on Tuesday.
Hospitals and care centers for the disabled are running out of diesel, Cruz added. Certain hospital patients, Reuters reported, have been evacuated to the U.S., but others await an uncertain fate as generators fail.
"Another hospital wants to transfer two critical patients here because they don't have electricity," cardiovascular surgeon Gonzalez Cancel said. "We can't take them. We have the same problem."
Cruz praised the Federal Emergency Management Agency's response to the crisis, saying the aid trickling in allows people to no longer feel alone. "Maria has left behind her a trail of devastation and a humanitarian crisis," she added.
President Donald Trump directed a Twitter rant on Monday at Puerto Rico, saying the island is in "deep trouble," especially in light of its "broken infrastructure & massive debt." It still owes billions to Wall Street, he added.
"We need something tangible, a bill that actually answers to our need right now," he said. "Otherwise, there will be ... a massive exodus to the (mainland) United States."
Before You Go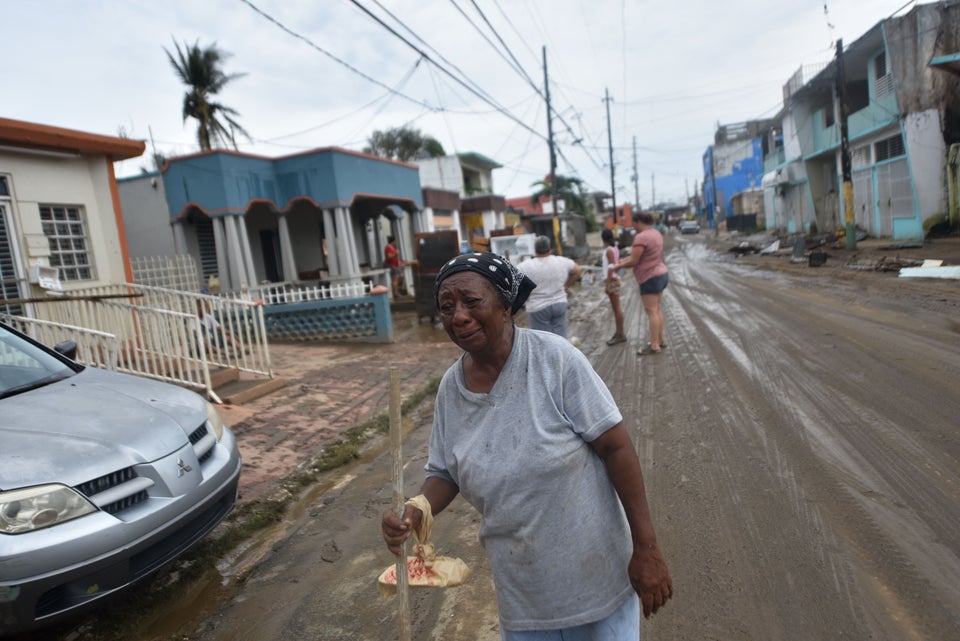 Puerto Rico Reeling After Hurricane Maria
Popular in the Community