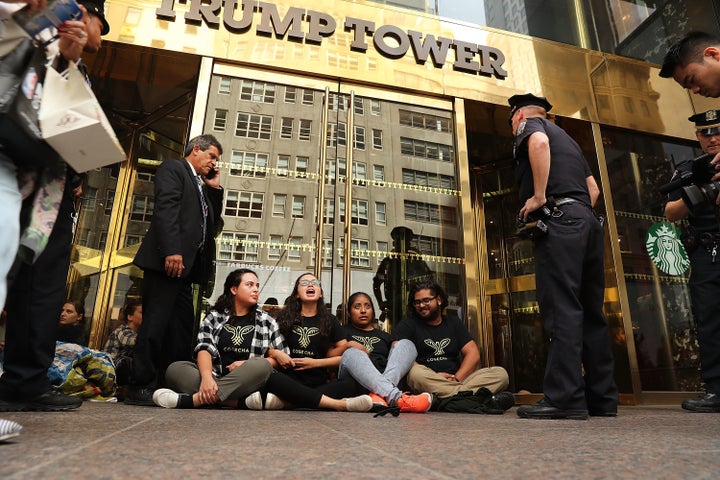 Movimiento Cosecho, an immigrant rights group formed this year, coordinated Wednesday's protests. Organizer Thaís Marques, a 22-year-old political science graduate student at Rutgers University-Newark, said they want to put pressure on colleges across the country to adopt sanctuary policies.
"It's [also] to show this country that young people are resisting against Donald Trump's hatred and racism and xenophobia," she told The Huffington Post.
Marques is a DACA recipient and came to the U.S. from Brazil when she was 5 years old. She's lived in Newark since childhood.
"I was pretty devastated when Trump won," she said. "As an undocumented person, I felt a particular kind of fear about what would happen, not just to me, but also the undocumented community in general."
"I thought about how reversible it is and how much of an easy win it could be for Donald Trump to take that away from us," she said. "It would be very scary to lose that, and not even have an ID anymore … so I got in survival mode, and survival mode for me is to organize and to be vocal."
Protesters on her campus planned to walk out of class at 3 p.m. and stage a sit-in for several hours. Movimiento Cosecha was aware of at least 54 confirmed campus protests scheduled for Wednesday, including at New York University, Harvard, Duke, Tufts and Oberlin.
Students, faculty and alumni have also circulated petitions in the past week, calling on administration to designate sanctuary campuses at more than a dozen schools, including Yale, Brown, Stanford, the University of Wisconsin-Madison, University of Massachusetts-Amherst and University of Southern California.
The petitions list several demands that vary by institution. (Read Movimiento Cosecha's list here.) These include calls for universities to refuse to release information on students' immigration statuses, limit cooperation with federal immigration authorities and bar them from entering campuses.
ICE already considers college campuses and schools, along with churches and hospitals, "sensitive locations." The agency has taken a hands-off approach to enforcement at those places, César Cuauhtémoc García Hernández, an assistant law professor at the University of Denver and author of Crimmigration Law, told HuffPost.
He said a sanctuary designation might not have a significant effect on ICE tactics, but it could have a "symbolic impact."
"It sends a message to all immigrant students and students who have immigrants in their families that the university is an inclusive community, that the goal of the university is to educate and promote an engaged citizenry for the future and that we do that without regard to citizenship status, without regard to immigration status," he said.
García Hernández added that it made sense that students were leading an effort to protect immigrant rights.
"The reason why we have DACA is because students took the very risky and courageous decision to out themselves as unauthorized in order to force the Obama administration to recognize that despite their immigration status, they were nonetheless part of our communities," he said.
"I wasn't at all surprised to see that they would be once again at the forefront of the immigrants rights movement in the era of a Trump presidency," he added.
"We're already seeing that immigrant students aren't exactly in a safe place on campus, so it really is the responsibility of the university to do something about that," Marques said. "Young people are going to lead the way to create real structural changes so that policies created by Donald Trump won't have an effect on the most vulnerable people."
Before You Go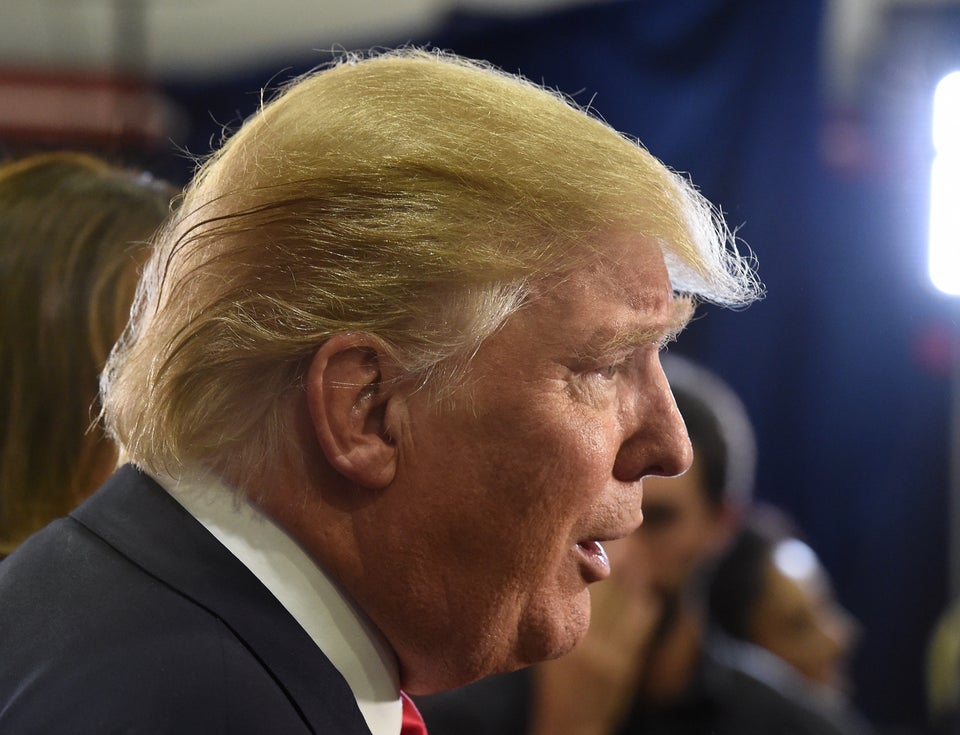 How Donald Trump Talks About Undocumented Immigrants
Popular in the Community