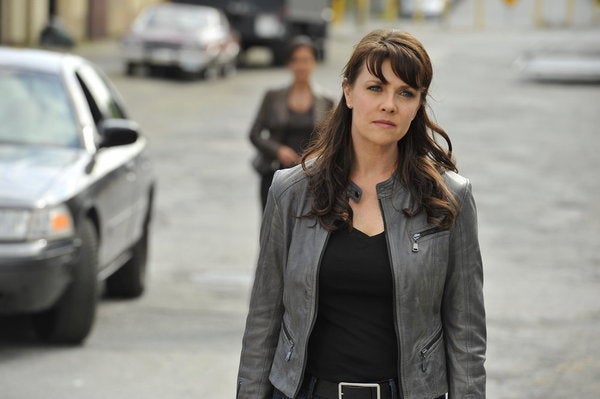 "Sanctuary" has been canceled and will not return for a Season 5.
"We're honored to have been part of this incredible series," Mark Stern, president of Syfy Original Content and co-head of Universal Cable Productions, said in a statement. "In addition to garnering unmatched devotion by fans worldwide, 'Sanctuary' was a bona fide trailblazer, setting new standards with its highly innovative production techniques -- including pioneering green screen and RED camera technology -- and Emmy-nominated visual effects. It's been an amazing ride and we look forward to our next project with Amanda Tapping, Martin Wood and Damian Kindler."
"Sanctuary" Season 4 ended in December 2011, bringing in about 1.3 million viewers. The series, which starred Amanda Tapping as Dr. Helen Magnus, a scientist from Victorian England who searches the world for abnormals, had been a decent ratings player for the network. Season 4 of the series often averaged more than 1 million viewers.
Tapping took to Twitter to express her feelings about the cancellation.
Popular in the Community